We are open Saturday and Sunday!
Call Now to Set Up Tutoring:
(720) 305-6032
Private In-Home and Online Math Tutoring in Castle Rock, CO
Receive personally tailored Math lessons from exceptional tutors in a one-on-one setting. We help you connect with in-home and online tutoring that offers flexible scheduling and your choice of locations.
How can a Math tutor help you?
Math is a subject that seems to either excite students or not interest them at all. It is a discipline that your daughter or son could start to encounter as early as kindergarten, and will work with up to graduation and beyond. Math will be used throughout the rest of their lives. From balancing their bank account to home repair, math is everywhere. While this subject is very useful, it can also be very frustrating. If your child is struggling with tough math concepts, you're in the right place. Connecting with a private math tutor in Castle Rock, CO, could benefit them greatly. An exclusive math tutor can try to help your student enhance their grades in math.
Your child might be struggling with traditional topics such as addition, subtraction, multiplication, and division. Perhaps they are struggling with problem-solving, fractions, or rounding. It might be that they are just shopping for extra help getting ready for the math portion of the CMAS. No matter what has them stumped, a tutor is waiting to help! Help your son or daughter excel in their course with the aid of an expert math tutor in Castle Rock, CO, today.
A private tutor will build your child's self-esteem and confidence by breaking down the tough concepts for them to easily understand. You can expect to receive frequent up-to-date progress reports so you can view where your child stands. Your daughter or son could be able to ask their questions straight away, because each session is concentrated entirely on their needs. Private tutoring is also quite convenient. You are able to schedule in-person sessions for your child in the comfort of your home or virtually any location of your choosing. Also, there is a live interactive platform available for online sessions. This online platform allows your child to meet face-to-face with their tutor as if they were in the same room. Whatever your schedule, a Castle Rock math tutor can accommodate you.
You could find that connecting with a private math teacher for your student could relieve stress from both you and them. You could be able to see their confidence rise as they begin to pick up on topics that had eluded them before. Their tutor will work with them to make sure they are always working efficiently and effectively, and picking up study skills that they will carry with them through the rest of their academic career. Give Varsity Tutors a call today so we can connect you with private math tutors in Castle Rock.
Recent Tutoring Session Reviews
"We cruised through the rest of Confidence Intervals and previewed the upcoming section. This timing format is perfect, and I hope we can use it again in future sessions. It really just depends on how long it takes to go through the material, though."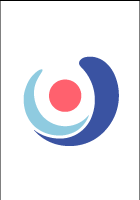 "The student and I met for the second time this week. As with our previous sessions, we began by looking through the work that he'd completed on his own in his review packet. To help him through difficult problems that he'd flagged for help, I once again brought my school textbook for additional questions. This session focused more on geometry-style problems instead of algebra as was previously the case. Overall, once he could identify information about certain shapes, he was good at deducing whatever the question asked."
"The student and I reviewed a couple of passages to start the warm up of our lesson. Today, she was so involved and interested in her non-fiction reading passages that she did very well completing her questions. In the later half of our session, we worked on orders of operations using the PEMDAS method. It became more challenging once parentheses and exponents were added, but she was able to correct her mistakes independently."
"We reviewed her homework on adding/subtracting integers. We went over the objectives for the day - properties of exponents, evaluating expressions and combining like terms. We first reviewed chapter 1 by completing the practice test. We went over several problems on the three objectives, and she was assigned homework (5 problems on each of the three objectives)."
"We began by finishing off the questions that I had made for him (several questions from the previous session). Among these was one question I had pulled directly from a similar class. This one in particular had been something he hadn't seen before but applied ideas that he knew about in a new manner. We went through the problem, and he didn't have that much difficulty once we were able to state exactly what was being asked. Additionally, we covered material that was in his book from a chapter we hadn't addressed, which was concerned with primarily "prove or disprove" type statements. He seemed to go through these relatively easily as well, and it seems he has made good progress since our initial session. The student expressed a similar attitude at the end of our session saying he felt that he was doing a lot better with things now than he had been."
"We went over physics and logic. The student has greatly improved. Her math grades are currently over 100%."
Nearby Cities:
Boulder Math Tutoring
,
Lakewood Math Tutoring
,
Golden Math Tutoring
,
Arvada Math Tutoring
,
Denver Math Tutoring
,
Longmont Math Tutoring
,
Broomfield Math Tutoring
,
Northglenn Math Tutoring
,
Wheat Ridge Math Tutoring
,
Lafayette Math Tutoring
,
Louisville Math Tutoring
,
Erie Math Tutoring
,
Federal Heights Math Tutoring
,
Superior Math Tutoring
,
Colorado Math Tutoring
Nearby Tutors:
Boulder Math Tutors
,
Lakewood Math Tutors
,
Golden Math Tutors
,
Arvada Math Tutors
,
Denver Math Tutors
,
Longmont Math Tutors
,
Broomfield Math Tutors
,
Northglenn Math Tutors
,
Wheat Ridge Math Tutors
,
Lafayette Math Tutors
,
Louisville Math Tutors
,
Erie Math Tutors
,
Federal Heights Math Tutors
,
Superior Math Tutors
,
Colorado Math Tutors
Call us today to connect with a top
Math tutor in Castle Rock, CO
(720) 305-6032