Call Now to Set Up Tutoring:
(937) 203-2285
Private In-Home and Online Reading Tutoring in Casstown, OH
Receive personally tailored Reading lessons from exceptional tutors in a one-on-one setting. We help you connect with in-home and online tutoring that offers flexible scheduling and your choice of locations.
How can a Reading tutor help you?
Reading is an important skill, because once your child learns to read proficiently, they will have access to a wealth of knowledge. They may even enjoy reading so much that they pick it up as a hobby! However, none of this is possible if your child doesn't learn reading skills early on in their academic career. With the help of a professional tutor, your child can not only pass their end-of-course exams and the Ohio State Tests, but also achieve in courses outside of their reading class. Varsity Tutors could help you find a reading tutor near Casstown, OH, for your student.
Learning how to read can be difficult for students when they aren't getting one-on-one time with their instructor. A reading tutor we can find your child in Casstown will afford them the type of individualized attention that simply isn't possible in a classroom. When your child gets to work with an instructor whose sole purpose is to teach them, they will learn quickly and retain the information longer. Individual tutoring allows the tutor to create a curriculum that targets your child's problem areas. The materials provided will vary based on the child, because no two children learn in the same manner.
An expert tutor in Casstown can plan engaging study sessions with your child's interests in mind so that they will enjoy learning about reading. Perhaps your child enjoys learning to read, but has issues with understanding idioms or figurative language. Your child's tutor will keep the lessons enjoyable by focusing on the parts of reading your child loves, but will also work hard through exercises that are tailored to them to try to improve their understanding of figurative language. You can be sure your child could enjoy working with their tutor as he or she will be chosen in part because their personalities match. Working with an individual who can understand them could make your child's self-esteem and confidence grow phenomenally.
Since your family's life is filled with commitments, your schedule can get a little hectic. Your child's tutor will be able to meet you and your child anywhere that is convenient for you for in-person sessions. Your child can also choose to take part in face-to-face online tutoring that will keep them engaged and focused on their studies. Varsity Tutors' educational directors will connect your child with a reading tutor in Casstown, OH, who could help them pursue their goals.
Recent Tutoring Session Reviews
"The student worked on his reading homework. One assignment involved analyzing an advertisement and the other involved writing a few sentences about important things in his life (like role models, disappointments, accomplishments, etc.). He was very focused and took initiative to start all the activities on his own. I worked with him on reading the directions and pronouncing some difficult words, brainstorming ideas before he started writing, and correcting run-on sentences. I look forward to seeing how he becomes more comfortable with me and opens up over time."
"Today we did a mini-phonics assessment. The student did well with onset/rime, CVC words, blends and some digraphs. We will begin working on blends and digraphs, bossy R, CVCe, vowel digraphs, vowel diphthongs and open and closed syllables. We will also work on good reader strategies and continue with free reading."
"I covered phonics with the student. He struggles a bit with differentiating short vowel sounds from long vowel sounds. He can do it, however, given encouragement and time. We will continue to work on this. He enjoys the opportunity to learn and improve his knowledge. He applies the newly learned skills by attempting to decipher words he commonly uses. He has our self-created worksheet to review and practice over the weekend."
"The following concepts were covered: reading comprehension, fluency, and contextual clues. The student required frequent breaks. I continued to encourage her to read aloud to her younger siblings. She is motivated."
"During our session, the student informed me of an upcoming extensive essay exam in History. We went over his class notes, and I provided tips for the prewriting and drafting for the essay. We developed a main idea that was supported by factual information stemming from his notes. We worked on how to organize this essay so that he can use the 58 minutes allotted in class accordingly. We made great progress in how he was able to better organize his thoughts in written form, and I advised that he allot 58 minutes the night before the exam to construct an essay draft based on the given prompt. He was very attentive and did a good job of making sure his essay argument is supported by facts and data. I also provided a challenge for him to read a book of leisure within a 2 week time frame so he can work on comprehension of the main idea."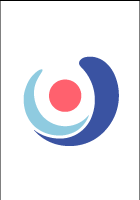 "The student and I began to work on his reading today. He explained to me that he has an issue with big words, and I noticed that he likes to rush ahead and guess words rather than sound the words out and take his time. We will continue to work on this. He successfully took his time and slowed down on some words. He is smart and a pleasure to work with."
Nearby Cities:
Columbus Reading Tutoring
,
Cincinnati Reading Tutoring
,
Dayton Reading Tutoring
,
Fairfield Reading Tutoring
,
Dublin Reading Tutoring
,
Westerville Reading Tutoring
,
Gahanna Reading Tutoring
,
Mason Reading Tutoring
,
Greenfield Reading Tutoring
,
Powell Reading Tutoring
,
Loveland Reading Tutoring
,
Reading Reading Tutoring
,
New Albany Reading Tutoring
,
West Carrollton Reading Tutoring
,
Greene County Reading Tutoring
Nearby Tutors:
Columbus Reading Tutors
,
Cincinnati Reading Tutors
,
Dayton Reading Tutors
,
Fairfield Reading Tutors
,
Dublin Reading Tutors
,
Westerville Reading Tutors
,
Gahanna Reading Tutors
,
Mason Reading Tutors
,
Greenfield Reading Tutors
,
Powell Reading Tutors
,
Loveland Reading Tutors
,
Reading Reading Tutors
,
New Albany Reading Tutors
,
West Carrollton Reading Tutors
,
Greene County Reading Tutors
Call us today to connect with a top
Reading tutor in Casstown, OH
(937) 203-2285