We are open Saturday and Sunday!
Call Now to Set Up Tutoring:
(310) 617-6847
Private In-Home and Online SAT Tutoring in Carson, CA
Receive personally tailored SAT lessons from exceptional tutors in a one-on-one setting. We help you connect with in-home and online tutoring that offers flexible scheduling and your choice of locations.
Recent Tutoring Session Reviews
"For homework (from last time), I had him finish another practice test. His writing and math scores went up. We worked on the problems that he missed, as well as the questions that were marked "H" for hard. Again, he is quite intelligent and understands all his concepts, he just needs to really take his time and work through the questions thoroughly. He should not be getting anything lower than a 750 in math, and if he works on his vocabulary and writing skills, he will be able to score in a similar range for the other two sections. For homework (for next time), I told him to grade his previous practice test's writing essay, so he can evaluate how well he did and understand why he receives the scores he does, as well as finish one writing section test and read (he has the books Of Mice and Men, as well as The Great Gatsby on deck)."
"The student and I went over the math problems that she missed on her last practice test. We discussed the counting principle and identified geometry and averages as areas needing more work. We finished up by going through some sections in the test prep math workbook. We got through all of the "averages, ratios, proportions, and probabilities" section and through most of the "Exponents, Roots, and Equations" section. She is making great progress - her latest practice test score jumped to a 1900!"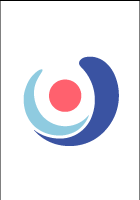 "The student and I met and went over SAT grammar and the importance of memorizing vocabulary. We discussed her goals for the upcoming SAT."
"We created a template that she can use on all of her upcoming essays, then reviewed the material on the age of absolutism and wrote a practice essay about the subject. When she was done, we discussed what worked and what could be done better on the next test."
"The student and I covered a general background of the test. Then they worked on a series of problems - primarily reading comprehension, but we managed to touch on the majority of question types that may come up. Their natural process is already strong, and simply continuing to hone this approach by doing question after question with minimal rest will put them in the right space to do fantastic on the test. "
"We covered absolute values today. The student wanted to know mainly how to graph the functions when doing transformations. For this, we went over four points 1) how the graph opens, 2) how to interpret f(cx) and cf(x), 3) vertex of the functions, and 4) graphing these functions by transformations or plugging in."
Nearby Cities:
Malibu SAT Tutoring
,
Oxnard SAT Tutoring
,
Santa Barbara SAT Tutoring
,
Woodland Hills SAT Tutoring
,
Santa Clarita SAT Tutoring
,
Thousand Oaks SAT Tutoring
,
Simi Valley SAT Tutoring
,
Ventura SAT Tutoring
,
Camarillo SAT Tutoring
,
Moorpark SAT Tutoring
,
Santa Paula SAT Tutoring
,
Agoura Hills SAT Tutoring
,
Calabasas SAT Tutoring
,
Port Hueneme SAT Tutoring
,
Fillmore SAT Tutoring
Nearby Tutors:
Malibu SAT Tutors
,
Oxnard SAT Tutors
,
Santa Barbara SAT Tutors
,
Woodland Hills SAT Tutors
,
Santa Clarita SAT Tutors
,
Thousand Oaks SAT Tutors
,
Simi Valley SAT Tutors
,
Ventura SAT Tutors
,
Camarillo SAT Tutors
,
Moorpark SAT Tutors
,
Santa Paula SAT Tutors
,
Agoura Hills SAT Tutors
,
Calabasas SAT Tutors
,
Port Hueneme SAT Tutors
,
Fillmore SAT Tutors
Call us today to connect with a top
SAT tutor in Carson, CA
(310) 617-6847