Call Now to Set Up Tutoring:
(310) 617-6847
Private In-Home and Online Chemistry Tutoring in Carson, CA
Receive personally tailored Chemistry lessons from exceptional tutors in a one-on-one setting. We help you connect with in-home and online tutoring that offers flexible scheduling and your choice of locations.
Recent Tutoring Session Reviews
"We worked on manipulating wavelength, frequency, energy equations -- first interpreting the formulas then applying them to word problems. We also worked through two online assignments."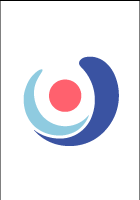 "The student had an exam on the day that I tutored her so we went over her exam, which she had a copy of, and spoke about the answers she chose and why. We walked through each answer to find the correct answer and I tried to make sure she understood why she missed the ones that she missed."
"For chemistry, we covered the following topics: 1. matter and different mixture and pure substances (elements, compounds, heterogeneous) 2. Significant figures 3. Atoms, isotopes, ions For geometry, we reviewed the class notes and answered questions about concepts that were difficult to comprehend."
"Today we went over concepts regarding thermodynamics. We looked at work, heat, entropy, the second law of thermodynamics and how it relates to entropy, Gibbs free energy, internal energy, and state functions. We then reviewed some older concepts, looking at sigma and pi bonds, and going over the molecular orbital theory. Overall he did very well today and asked some great questions! Nice job!"
"The student and I worked through the remaining portions of lab 1, specifically answering questions on changes in experimental design as well as calculating the mass and molar mass of the precipitate, phosphorous content, and the resulting percent yield. However, there was still the matter of answering follow-up discussion questions, which I briefly went over with him to make sure he felt comfortable answering them and didn't have any lingering points of confusion on this part of the lab. Lastly, the lab implied that he should carry out different redesigned portions of the experiment, but it wasn't clear if this an actual requirement or not, so we decided to have him ask his instructor directly. If it is required, he would conduct these experiments as well, and construct a data table as part of the assignment."
"The student and I went over her lecture slides and example problems on the relationship between pressure, volume, temperature, and number of moles. I made sure she understood the concepts and how to solve the problems."
Nearby Cities:
Malibu Chemistry Tutoring
,
Oxnard Chemistry Tutoring
,
Santa Barbara Chemistry Tutoring
,
Woodland Hills Chemistry Tutoring
,
Santa Clarita Chemistry Tutoring
,
Thousand Oaks Chemistry Tutoring
,
Simi Valley Chemistry Tutoring
,
Ventura Chemistry Tutoring
,
Camarillo Chemistry Tutoring
,
Moorpark Chemistry Tutoring
,
Santa Paula Chemistry Tutoring
,
Agoura Hills Chemistry Tutoring
,
Calabasas Chemistry Tutoring
,
Port Hueneme Chemistry Tutoring
,
Fillmore Chemistry Tutoring
Nearby Tutors:
Malibu Chemistry Tutors
,
Oxnard Chemistry Tutors
,
Santa Barbara Chemistry Tutors
,
Woodland Hills Chemistry Tutors
,
Santa Clarita Chemistry Tutors
,
Thousand Oaks Chemistry Tutors
,
Simi Valley Chemistry Tutors
,
Ventura Chemistry Tutors
,
Camarillo Chemistry Tutors
,
Moorpark Chemistry Tutors
,
Santa Paula Chemistry Tutors
,
Agoura Hills Chemistry Tutors
,
Calabasas Chemistry Tutors
,
Port Hueneme Chemistry Tutors
,
Fillmore Chemistry Tutors
Call us today to connect with a top
Chemistry tutor in Carson, CA
(310) 617-6847