Call Now to Set Up Tutoring:
(214) 206-7940
Private In-Home and Online Phonics Tutoring in Carrollton, TX
Receive personally tailored Phonics lessons from exceptional tutors in a one-on-one setting. We help you connect with in-home and online tutoring that offers flexible scheduling and your choice of locations.
How can Phonics tutoring help you succeed?
Phonics, and by extension phonemic awareness, is the key to competent reading. Unfortunately, many schools these days are focusing on sight or dolch words to get children reading. That's good as far as the words that are learned, but sight words won't help students deal with new and unfamiliar words. And if you want your child to read extensively and enlarge his or her vocabulary, then that's a major problem. There is a solution to this problem, however. Varsity Tutors' educational directors are experienced at helping students in Carrollton, TX, find independent phonics tutors.
Finding a qualified tutor on your own can be a long and exhausting process, with no aim to assure that you'll find a good match in time. Luckily, parents seeking phonics tutoring in Carrollton can get assistance in locating an independent tutor from the educational directors at Varsity Tutors. Your child could get one-to-one instruction aimed at assessing his or her performance and addressing any problem areas. Best of all there's no rushing your student. He or she can spend multiple sessions understanding phoneme deletion or final consonant blends, with the ability to ask as many questions as necessary. During this process, you and your student could also have complete control over content and pacing, with the ability to inform the instructor of your preferences.
The ability to set preferences also extends to scheduling, where you and your child could be able to select the times and places that work best for your family. Unlike an after-school program, there won't be any need to rearrange your busy routine. Varsity Tutors can assist you in finding an experienced phonics tutor in Carrollton who could help your son or daughter attain success by creating a schedule that is convenient. If your child is at home in the evening and ready to work on word to word matching, then that's where the instructor can meet with him or her. Should your student have a window of opportunity on the weekends at the local library, the tutor can be there to help him or her understand long vowels. Varsity Tutors even has an online live learning platform that can get your student face-to-face instruction over the Internet.
Build phonics awareness now, and your child could have a lifetime of positive reading experiences ahead. Rely on the sight words that schools are teaching and you could be setting your student up for a lifelong struggle instead. Call today and get connected to a professional phonics tutor in Carrollton, TX!
Recent Tutoring Session Reviews
"We worked on reading Jack Trammell's "Spoon Boy" and discussed vocabulary words unfamiliar to the student. We also worked on several poems - reading, discussing the form, and having him try writing them - from Shel Silverstein's "Shelebration.""
"Today the focus was on responding to multiple choice questions associated with informative passages. The passages were quite manageable in comparison to previous passages. The students completed the activity in the assigned time and performed satisfactorily."
"Today, the student and I worked on writing three more Captain's logs for her school project on Homer's Odyssey. The assignment involved her writing a half page to 1 page entry in which she recounts events in the voice of Odysseus. This assignment went very well as she was able to explain to me the specific events surrounding with each of the characters (Aeolus, Sun God, the Cyclops etc.) that Odysseus meets along the way. After she gave a detailed explanation to me, we developed a plan before commencing to write each log. She also reported that she scored an 89 on her last Biology exam. She expressed that she was pleased with her progress and that she had a good handle on the subject and the topics they are currently covering at school."
"Covered MC in text 1 "Saving for a Cause" and text 2 " Honoring King"

Student 1- 5/6 She did a good job with textual analysis and referring back to passage to find answers

Student 2- 4/6 She did a good job as well, needs to work on time management"
"The student and I worked on vocabulary enrichment. We spent time learning new vocabulary words relevant to his age and then we practiced using some of the vocabulary words he learned to write sentences."
"During this session, I quizzed the student on his character list and literary terms for his English final. He did a nice job memorizing key characters and literary terms. He understood the function of all the literary terms we covered. The majority of our session was devoted to preparing for his in-class essay. We focused on the importance of drawing evidence from the text itself instead of relying on memory. Although he did not have all of his evidence compiled at the end of our session, I pointed him in the right direction and challenged him to spend at least an hour looking over the texts and digging for concrete details."
"We discussed the student's needs and expectations and went over basic grammar rules, including punctuation and word usage."
"The student and I covered the literary history of the 16th and early 17th century and looked at works by Shakespeare, Wyatt, Milton, etc."
"Monitored annotations in How to Read Literature; discussed plot of Gilgamesh and first half of Siddhartha; reviewed prompt for essay and began identifying text evidence in Gilgamesh."
"Organized and labeled all of the student's folders and received a copy of his first assignment. We also brainstormed ideas regarding his upcoming paper."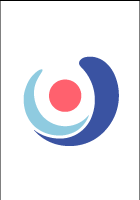 "We worked on spelling homework, as well as multiplication tables. The student also spent some time working on subtraction. We are working on showing all of our work, so the answer is correct."
"Introduced the letter Y. Practiced writing it and reviewed it with beginning sounds. Reviewed all other letters previously discussed. She can recognize all of her letters and knows the sounds to all of them."
Nearby Cities:
Plano Phonics Tutoring
,
University Park Phonics Tutoring
,
Allen Phonics Tutoring
,
McKinney Phonics Tutoring
,
Irving Phonics Tutoring
,
Garland Phonics Tutoring
,
Grand Prairie Phonics Tutoring
,
Arlington Phonics Tutoring
,
Dallas Phonics Tutoring
,
Fort Worth Phonics Tutoring
,
Denton Phonics Tutoring
,
Lewisville Phonics Tutoring
,
Richardson Phonics Tutoring
,
Frisco Phonics Tutoring
,
Flower Mound Phonics Tutoring
Nearby Tutors:
Plano Phonics Tutors
,
University Park Phonics Tutors
,
Allen Phonics Tutors
,
McKinney Phonics Tutors
,
Irving Phonics Tutors
,
Garland Phonics Tutors
,
Grand Prairie Phonics Tutors
,
Arlington Phonics Tutors
,
Dallas Phonics Tutors
,
Fort Worth Phonics Tutors
,
Denton Phonics Tutors
,
Lewisville Phonics Tutors
,
Richardson Phonics Tutors
,
Frisco Phonics Tutors
,
Flower Mound Phonics Tutors
Call us today to connect with a top
Phonics tutor in Carrollton, TX
(214) 206-7940