Call Now to Set Up Tutoring:
(214) 206-7940
Private In-Home and Online Math Tutoring in Carrollton, TX
Receive personally tailored Math lessons from exceptional tutors in a one-on-one setting. We help you connect with in-home and online tutoring that offers flexible scheduling and your choice of locations.
How can a Math tutor help you?
Math can be a challenging subject for any student. Just about everyone has had some moment in their life when they've struggled with a math course, concept, or theorem. However, it is an essential field to study, given the role it plays in several academic fields and careers. If your child is struggling with subtraction or discombobulated by decimals, you might want to set them up with a tutor to help them with the areas in which they're struggling. Let us help. Varsity Tutors can assist you in finding math tutors near Carrollton, TX, who might help your child succeed.
Working with a tutor could also be useful when your child needs to take their end-of-course tests or STAAR (State of Texas Assessments of Academic Readiness) exam. When working with a private tutor, your student could receive targeted lesson plans which will be developed with their personal needs in mind. Also, they'll get to study in one-on-one sessions with a professional tutor who understands how to provide a distraction-free environment where math remains the focus. This same level of individualization may be tough to produce in a normal classroom, where teachers are asked to balance the needs of multiple students rather than one. Our educational directors will connect your child with a math tutor in Carrollton after considering all of their specific goals and needs.
Studying in this manner adds to the efficiency of their study sessions, and will continue to make a difference in their learning for a long time to come. Varsity Tutors could help you connect your son or daughter with an individual tutor in Carrollton who can assist them in understanding math. In addition, their tutor will work with them to develop a flexible schedule that suits their needs. If they prefer to study indoors or out, online or in person, their tutor will accommodate. Your child's sessions can be scheduled anytime at the library, their school, or in the privacy of your home. They can also meet face-to-face online with their tutor via our live learning platform. This sort of flexibility is simply not possible in a typical classroom environment.
Simply speaking, we could help you find a specialized math tutor in Carrollton, TX, who can design a study plan suitable for your child's individual needs, while also being flexible enough to accommodate your busy schedule. With individualized help, you can set your son or daughter up for lifelong math success. So why wait? Call today and get them started now.
Recent Tutoring Session Reviews
"The student and I reviewed adding mixed and improper fractions from our previous lesson. We then moved on to multiplying fractions that required several steps in order to find the final answer( Ex 4 1/8 x 4 2/8); first, we had to change the fraction to an improper fraction, multiply it, divide, and then changing it back to a mixed fraction. The problems were much tougher but she did a good job executing the problem and working independently without getting frustrated."
"We made it to current material, and I think Confidence Intervals are going to be easy for the student once she gets the hang of them. Section 7.1 lays the foundation for the whole chapter, so it was a lot of material to take in. The rest of the unit should go smoothly, though; it's just applying the same skills in different situations."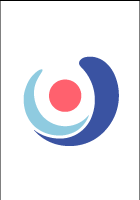 "During this session we first reviewed the biology sections the student reviewed at home, and I quizzed her on the biology and physics from the previous session. She felt very comfortable with the material we covered last time so we began the math she missed from her injury. We reviewed the topics she had trouble with during the year and began the sections that she had skipped. She picked up everything quickly."
"The student and I met for the first time in a week and began by looking over the review packet that he has for school. He had completed the work needed and had circled questions that he struggled with. In order to help him with these challenges, I drew examples from a textbook that I brought along. One of his strengths is working through word problems, because he can translate clues into equations or systems of equations."
"This session was used to get to know the student and assess where she was at to make a plan of action.

Through this session I was able to pick out things that she specifically needs help/a refresher on before we move into more difficult things.

For the next few weeks, the student and I will be working on money, adding four digit numbers, place value, rounding, and odd and even numbers. I could tell how important specific strategies are to her mom so I will be teaching those for sure."
"Tonight the student and I went through the rest of his volume of a solid revolution homework, as well as discussing some further problems that weren't due yet. We discussed some problems that we had come across in our last session, which he had asked his teacher about. We briefly went over the first couple of problems again, and we determined our previous errors and had a better understanding of how to approach them. He had caught on quickly to the patterns associated with moving the axis of rotation to different spots on the graph and the relations with how to find the radii, so he seemed a lot more comfortable with those. He also looked at his Calculus grade and noticed that his grade had gone up, so congratulations to him! He's keeping up the good work, and is doing a great job studying and understanding the material."
"We worked on solving proportions that exist within a triangle given a parallel line to a side or an angle bisector. We also used the Pythagorean Theorem in situations where a side of a rt. triangle had to be found before setting up the proportion. Pythagorean triples were also discussed. Setting up the triangles and matching the proper corresponding sides gave her some trouble. It was a very good session-- positive attitude, she liked the Pythagorean triple (time savers). Test coming up next week."
"For our second session, the student and I walked through some math homework he had. He's actually taking a test tomorrow for a different, more specialized junior high school, so in addition to working on the homework, we went over a couple of test-prep strategies and basic outlines to have a successful test session. He also told me that he passed all his quizzes this week, which was certainly satisfying to hear."
"The student informed me of his success on his in-class quizzes from the previous week. He seems to be gaining a lot of confidence with his mathematical abilities. We discussed radicals and exponents and finally were able to put them together and simplify expressions containing both. Again he seemed very confident at the end of our session with this new material. I'm going to assign him some extra problems from the website to ensure he can get some more practice before our next session."
"We reviewed for a test and worked on graphing rational functions today. We also covered slant asymptotes and holes. We did some work on adding/subtracting rational expressions. I suggested the student do more practice with operations on rational expressions."
"During our time together, the student worked hard at completing her math homework (covering sin/cos/tan material) as well as her chemistry homework (covering Lewis structures). By the end of the session, she had a clear understanding of the material. There was a clear grade that noted her progress, in the form of a 97% on her most recent math exam!"
"The student had a review sheet for an upcoming test this week and she had already worked all of it and checked it with her teacher's solutions. I made her eight similar problems and had her work those. She only had a few minor mistakes on a couple of them. Then I gave her one last really hard example from another part of her review and she got it correct and said she was starting to feel very confident about this test."
Nearby Cities:
Plano Math Tutoring
,
University Park Math Tutoring
,
Allen Math Tutoring
,
McKinney Math Tutoring
,
Irving Math Tutoring
,
Garland Math Tutoring
,
Grand Prairie Math Tutoring
,
Arlington Math Tutoring
,
Dallas Math Tutoring
,
Fort Worth Math Tutoring
,
Denton Math Tutoring
,
Lewisville Math Tutoring
,
Richardson Math Tutoring
,
Frisco Math Tutoring
,
Flower Mound Math Tutoring
Nearby Tutors:
Plano Math Tutors
,
University Park Math Tutors
,
Allen Math Tutors
,
McKinney Math Tutors
,
Irving Math Tutors
,
Garland Math Tutors
,
Grand Prairie Math Tutors
,
Arlington Math Tutors
,
Dallas Math Tutors
,
Fort Worth Math Tutors
,
Denton Math Tutors
,
Lewisville Math Tutors
,
Richardson Math Tutors
,
Frisco Math Tutors
,
Flower Mound Math Tutors
Call us today to connect with a top
Math tutor in Carrollton, TX
(214) 206-7940