Call Now to Set Up Tutoring:
(214) 206-7940
Private In-Home and Online ISEE Tutoring in Carrollton, TX
Receive personally tailored ISEE lessons from exceptional tutors in a one-on-one setting. We help you connect with in-home and online tutoring that offers flexible scheduling and your choice of locations.
How can a tutor help your child master the ISEE?
You want your child to succeed in life, and part of that success is a solid academic foundation. You want to try to make sure your child gets the best education possible, and you've found an independent school near you that will provide a great learning environment and more educational opportunities. However, your child has to apply to this school, and that means they have to take the Independent School Entrance Exam, or ISEE. This exam shows the school that your child could fit into the rigorous academic environment and excel. Whether your child is in elementary, middle, or high school, working with a tutor can likely help them prepare for the ISEE. The educational directors at Varsity Tutors could help you connect with ISEE tutors in Carrollton, TX.
Our educational directors will connect your child with an ISEE tutor in Carrollton, TX, after considering all of their specific goals and needs. Your child's ISEE tutor can have professional experience working with their age group - for example, children taking the lower level ISEE exam need different attention and study skills than the upper level students. Your child's tutor, however, will work with them on any math, reading, writing, verbal, and quantitative reasoning skills needed based on their age. Whether they need help with multiplication tables, algebra, or data analysis, an ISEE tutor could help them with the math and logic sections. If your child needs help with grammar, punctuation, vocabulary, and essay-writing, an ISEE tutor can provide undivided attention for those areas, too. Varsity Tutors could help you find the right tutor for your child's academic and test-taking needs.
We understand that you have to work, and your child has other classes and extracurricular activities. You have a full schedule and life, which is why we could help you find a tutor who could meet for regular tutoring sessions around you and your child's needs. A skilled professional ISEE tutor in Carrollton can give your child much-needed one-on-one attention. They will also work with your child in a safe, supportive environment, so their direct feedback helps them retain information for their test. Your child's tutor can be available at any location that may help your child study, including online video chat.
Varsity Tutors could help you connect with an independent tutor in Carrollton who can assist your child in understanding the ISEE. try to help your child build confidence in their skills and excel on the ISEE with a professional, independent ISEE tutor.
Recent Tutoring Session Reviews
"This session we worked heavily on the sentence completion section. I introduced the concept of assigning your own word in the blank before answering the question and also identifying direction words. We did some practice exercises with this as I guided her through a few of them. Then, we reviewed her vocabulary and I corrected some of her notecards that were not done in the correct fashion."
"In our session today we focused on the three "words" sections of the test. We did a quick review of the essay that the student did for homework, and it showed very strong organization and clarity. She does need to watch for grammar and word choice, but there were only small errors. We spent a lot of time today on reading comprehension, getting the student a little more comfortable with some of the traps on the reading comprehension section like incorrect answers that use words from the passage but change their meaning. We also talked about some important vocabulary she might encounter in questions (i.e. inference, implied). One thing we talked about today is that on the test the student has to hold back some of her natural inquisitiveness; we used some examples in practice problems to talk about how even though it is usually a great thing to apply your own knowledge to what you're reading and seek out more information, on the test they only want you to use the information that is in the passage."
"The student reviewed a QR problem pertaining to perimeter and algebraic expression at the start of the session. Following the review, she worked on vocabulary. It is apparent that she is doing more reading, as her vocabulary is progressing nicely. There are still a handful of words that frequently appear on the lower level exam that she should commit to memory, as it is very likely that she will see these words as variations. She was given extra vocabulary sheets to work with."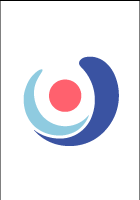 "Today we went over Charlotte's writing sample. We discussed the importance of a thesis statement, and making a meaningful impression upon the reader. We went over spelling, grammar, and diction. We discussed word choice and then reworked some of Charlotte's essay after going over my sample essay. We also practiced vocabulary and looked at some useful activities. Charlotte wrote down her homework and put it on the fridge!"
"Today, the student and I worked on some test practice. I had her complete a practice test before the session, but she completed the wrong one. We went over some computational math practice and some reading comprehension. She seems to have a good idea on how to solve the different types of math problems and listens well if she needs help. She also did fairly well on reading comprehension, getting most of the questions right per passage. I gave her some worksheets to practice these respective sessions. I have no concerns."
"This week, we looked at math and writing. For the first hour, I read out math problems aloud to them, from a practice text. I asked them to take notes on the problems, then solve them and write down their answers, rather than saying them. They had fun with this, and it helped them be attentive to all parts of the problem, as well as focusing/keeping their answers quiet (which is good w/r/t encouraging them to give each other space to work on their own solutions). Then, the student had some division questions. They're working on complex long division problems in school, which is useful here, since they won't be allowed calculators on the test. It turns out that they are both able to do a type of long division problem that he had worried he couldn't do -- what worked was simple reinforcement. They like being drilled, so I'll keep incorporating that practice in a way that's test-relevant. We moved on to writing. I asked them to pick their own essay topics this time, to give them a little freedom and hopefully a little motivation to write. I gave them worksheets for brainstorming introductions and conclusions. This should give them ideas about what to include in those parts of the essay when the test comes around. All of the following writing practices will now be all about writing in a clear and organized way under a time pressure. We finished the session by doing a few more math problems. Next week, we'll try a 90-minute session."
"We worked primarily on writing (parts of speech) and math. I found a new dice game that he really enjoyed to practice his multiplication tables."
"Today, we discussed adding and subtracting fractions, multiplying and dividing fractions, long division, cross multiplication, and reading comprehension."
"Having covered the math sections of the exam last week, the student and I focused on the verbal, reading comprehension, and writing sections this week. As with math, I focused on showing the student how she can "predict" correct answers before she even looks at the choices. This will make the student's test-taking experience more efficient and less stressful. We discussed how context clues and word roots can help her decipher a difficult vocabulary question. We also looked at "clue words" that indicate the relationship between two parts of a sentence (e.g. "because" suggests cause-and-effect, whereas "although" suggests contrast). We talked about the various kinds of reading comprehension questions she will encounter, as well as how the reading comprehension section requires a slightly different strategy from the other sections (i.e. finish all questions from a single "block" at one time, so that you do not need to re-familiarize yourself with the relevant passage). Finally, we discussed the essay, which will not be scored. I asked her to explain how she usually approaches an essay assignment, and she gave me a thorough explanation of her writing process, which should be fully applicable on the exam. We looked at the same prompt, then did pre-writing side-by-side. First we brainstormed key words and ideas; then we organized them by topic. This would be the basis for the essay's body paragraphs. I was impressed with the student's willingness to eliminate some points when she realized they did not directly answer the prompt, even though she would have enjoyed writing them. This showed a maturity of critical thought. At the end of our session, the student said she felt well-equipped to continue studying on her own; at the same time, she would like one more session to cover any issues that come up between now and the week of the test. Over Thanksgiving break, she plans to finish her essay, study the "clue words" we discussed, and take a practice test to guide our final session."
"Reviewed both Math and English and assigned the student some homework to do. Unfortunately we will not be able to meet for a while due to some trips he is going on."
"The student is a delightful little girl to work with. We got straight to work with synonyms. I taught her the tips and tricks for identifying negative and positive words, as well as identifying context clues and using previous knowledge to solve problems. We trucked through about 20 examples of synonyms, just to get her feet wet. After this we began to work on sentence completion. Kate is a very quick girl, and she picks up on these tasks quickly."
"We covered addition of decimals, converting improper fractions into mixed numerals, and the student completed sentence completion exercises."
Nearby Cities:
Plano ISEE Tutoring
,
University Park ISEE Tutoring
,
Allen ISEE Tutoring
,
McKinney ISEE Tutoring
,
Irving ISEE Tutoring
,
Garland ISEE Tutoring
,
Grand Prairie ISEE Tutoring
,
Arlington ISEE Tutoring
,
Dallas ISEE Tutoring
,
Fort Worth ISEE Tutoring
,
Denton ISEE Tutoring
,
Lewisville ISEE Tutoring
,
Richardson ISEE Tutoring
,
Frisco ISEE Tutoring
,
Flower Mound ISEE Tutoring
Nearby Tutors:
Plano ISEE Tutors
,
University Park ISEE Tutors
,
Allen ISEE Tutors
,
McKinney ISEE Tutors
,
Irving ISEE Tutors
,
Garland ISEE Tutors
,
Grand Prairie ISEE Tutors
,
Arlington ISEE Tutors
,
Dallas ISEE Tutors
,
Fort Worth ISEE Tutors
,
Denton ISEE Tutors
,
Lewisville ISEE Tutors
,
Richardson ISEE Tutors
,
Frisco ISEE Tutors
,
Flower Mound ISEE Tutors
Call us today to connect with a top
ISEE tutor in Carrollton, TX
(214) 206-7940