We are open Saturday and Sunday!
Call Now to Set Up Tutoring:
(404) 704-6763
Private In-Home and Online Trigonometry Tutoring in Carrollton, GA
Receive personally tailored Trigonometry lessons from exceptional tutors in a one-on-one setting. We help you connect with in-home and online tutoring that offers flexible scheduling and your choice of locations.
Recent Tutoring Session Reviews
"We reviewed for the student's exam on continuity, limits and trig functions. We went through practice problems, and reviewed the graphs of the six main trig functions"
"The student reviewed fractions and negative numbers today. She was able to calculate the height, given the dimensions of materials and objects. She reviewed her previous work on negative numbers as well. She has a good grasp on the concepts, so we are working on remembering a double negative number such as -(-10) is a positive number, and should be added instead of subtracted."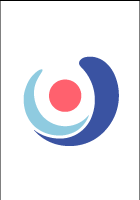 "Now that the student has a good grasp of multiplication, I decided to give her some area problems that make use of multiplication skills. I taught her the formulas for how to find the areas of rectangles and triangles. In addition to numerical area problems, I also gave her problems that involved basic algebra. I only gave her numerical problems this time; At our next session I would like to try some word problems. I then explained the definitions of circumference, diameter, and radius, and I taught her how to find the circumference and area of a circle. She is reading the first assigned book, and I emphasized the importance of reading for pleasure at our session last time, and I am glad to see that she has found a book she enjoys. We read a page of the book together and I asked her a few questions on it."
"We continued to go over multiplication, and I also introduced the student to division. He did well with both, but we are continuing to work towards him doing it without my help."
"We worked through a 2-proportion confidence interval problem and a 2-sample t-test (with unequal variances)."
"We worked on conic equations. We also worked on identifying the vertex and standard form. We then worked on using these forms to identify max and mins for the equations."
Nearby Cities:
Smyrna Trigonometry Tutoring
,
Peachtree City Trigonometry Tutoring
,
Kennesaw Trigonometry Tutoring
,
Douglasville Trigonometry Tutoring
,
Newnan Trigonometry Tutoring
,
Woodstock Trigonometry Tutoring
,
Canton Trigonometry Tutoring
,
Acworth Trigonometry Tutoring
,
Cartersville Trigonometry Tutoring
,
Union City Trigonometry Tutoring
,
Powder Springs Trigonometry Tutoring
,
Villa Rica Trigonometry Tutoring
,
Fairburn Trigonometry Tutoring
,
Dallas Trigonometry Tutoring
,
Alabama Trigonometry Tutoring
Nearby Tutors:
Smyrna Trigonometry Tutors
,
Peachtree City Trigonometry Tutors
,
Kennesaw Trigonometry Tutors
,
Douglasville Trigonometry Tutors
,
Newnan Trigonometry Tutors
,
Woodstock Trigonometry Tutors
,
Canton Trigonometry Tutors
,
Acworth Trigonometry Tutors
,
Cartersville Trigonometry Tutors
,
Union City Trigonometry Tutors
,
Powder Springs Trigonometry Tutors
,
Villa Rica Trigonometry Tutors
,
Fairburn Trigonometry Tutors
,
Dallas Trigonometry Tutors
,
Alabama Trigonometry Tutors
Call us today to connect with a top
Trigonometry tutor in Carrollton, GA
(404) 704-6763