We are open Saturday and Sunday!
Call Now to Set Up Tutoring:
(404) 704-6763
Private In-Home and Online Computer Science Tutoring in Carrollton, GA
Receive personally tailored Computer Science lessons from exceptional tutors in a one-on-one setting. We help you connect with in-home and online tutoring that offers flexible scheduling and your choice of locations.
Recent Tutoring Session Reviews
"Graded SAT test taken previously this week- reviewed/solved incorrect answers.  The student was able to solve incorrect answers correctly as long as she took more time to analyze and identify the correct strategy needed to solve the problem.  This week, the plan is to go through math sections and just identify the strategy, then go back and solve problems.  This should help reduce stress of answering questions and improve scores."
"The student and I worked on addition with estimation. He also studied for his Science test on Wednesday. We were online looking at different questions. The student did very well. He also had some reading homework. The student had to determine the main idea of a paragraph, and then we also read his book for 20 minutes."
"Reviewed homework problems in preparation for his quiz which included effective nuclear charge, periodic trends(electronegativity, electron affinity, energy of ionization, atomic radii), balancing equations, inferring unknown reactants based on experimental observations, electronic configuration (and how this leads to the periodic trends and their exceptions), then physics: inclined planes; derivations of calculations for block being pulled up a ramp with friction using a free body diagram."
"The student worked on everything that is quadratic.  He reviewed solving quadratics by factoring, completing the square, and the quadratic formula.  Also, he worked on the discriminant, the axis of symmetry, and the vertex."
"The student didn't have any pending math homework due this time, so we practiced her math skills by playing math games online. We focused on lining up place values when adding and subtracting decimals, finding GCF & LCM, and adding and subtracting fractions with unlike denominators."
"Worked on vocab for his upcoming quiz. First, I verbally quizzed him on definitions of words, then had him complete a quiz by writing definitions for all the words provided. Finally, I created a quiz using each word in a sentence, with blanks and a word bank of all the vocab words. By this point, he was able to get every question right, and should be well-prepared for the upcoming vocab quiz."
"The student and I did a thorough assessment of the work she needs to do. We made a schedule for making up her missing math quizzes which spanned over two weeks. We also listed her assignments for all of her classes and made a plan for making up her missing biology work and math work. I reminded her that she will be learning new material even as she makes up the work. We finished off by reviewing her SAT vocab flashcards for her quiz tomorrow. She seems to be taking her work much more seriously, which is a great sign."
"The student and I reviewed synonyms and analogies.  I then gave him a picture to create a story from.  The picture was of a boy holding a fish as big as him and of a man holding a tiny fish.  The student's creative writing is excellent.  We then went back and proofread and edited his story.  He has shown tremendous growth from all of the tutoring sessions."
"The student just learned the first part of 6.1 in class, so we reviewed the basic integration techniques from 6.1 and finished the section. It went very smoothly. We moved to 6.2 about area. The student learned how to apply upper sum and lower sum technique to approximate the area."
"Worked mostly on vocabulary questions: reviewed context clues such as and/but/although, practiced strategies for solving questions including inserting a word in the blank(s), using prefixes/roots to discern the meaning of unknown words, and guessing if the word is positive or negative."
"Worked with student to complete new essay, titled "How it feels to be ______ me' (English assignment).
Reviewed building of tension (distance/presence, creativity and imagination/discipline and drive), and how to create that in the essay.
Also looked at word phrasing and combinations. Wrote rough draft of first two-three paragraphs (of unstructured format).
Left student with guidelines to write final 2 paragraphs independently. Instructions to submit to tutor via email for editing/corrections prior to due date of essay."
"We covered singular, plural, and indeterminate pronouns for our grammar lesson--a concept we keep returning to because it is so common to see mistakes in pronoun-verb agreement. For our community drafted email, we wrote to a company about an unsatisfactory product. We talked about the importance of not overstating your case and in calling for specific, reasonable, helpful action at the end of the email."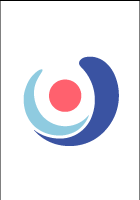 Nearby Cities:
Smyrna Computer Science Tutoring
,
Peachtree City Computer Science Tutoring
,
Kennesaw Computer Science Tutoring
,
Douglasville Computer Science Tutoring
,
Newnan Computer Science Tutoring
,
Woodstock Computer Science Tutoring
,
Canton Computer Science Tutoring
,
Acworth Computer Science Tutoring
,
Cartersville Computer Science Tutoring
,
Union City Computer Science Tutoring
,
Powder Springs Computer Science Tutoring
,
Villa Rica Computer Science Tutoring
,
Fairburn Computer Science Tutoring
,
Dallas Computer Science Tutoring
,
Alabama Computer Science Tutoring
Nearby Tutors:
Smyrna Computer Science Tutors
,
Peachtree City Computer Science Tutors
,
Kennesaw Computer Science Tutors
,
Douglasville Computer Science Tutors
,
Newnan Computer Science Tutors
,
Woodstock Computer Science Tutors
,
Canton Computer Science Tutors
,
Acworth Computer Science Tutors
,
Cartersville Computer Science Tutors
,
Union City Computer Science Tutors
,
Powder Springs Computer Science Tutors
,
Villa Rica Computer Science Tutors
,
Fairburn Computer Science Tutors
,
Dallas Computer Science Tutors
,
Alabama Computer Science Tutors
Call us today to connect with a top
Computer Science tutor in Carrollton, GA
(404) 704-6763