Private In-Home and Online Physical Chemistry Tutoring in Canton, OH
Receive personally tailored Physical Chemistry lessons from exceptional tutors in a one-on-one setting. We help you connect with in-home and online tutoring that offers flexible scheduling and your choice of locations.
100% Tutor Satisfaction Guarantee
At Varsity Tutors, we're committed to connecting you to top tutors capable of delivering an outstanding experience. That's why we provide a 100% tutor satisfaction guarantee.
How can a Physical Chemistry tutor help you?
If you want a career in science, you will likely study physical chemistry at some point in your academic career. This field involves the measurement of matter in different ways, and applying the principles of physics to the study of matter in a variety of states. This includes subatomic particles, thermal expansion of matter, and nuclear chemistry. Even if you are fascinated by scientific principles, you may find aspects of physical chemistry difficult to understand. An expert physical chemistry tutor in Canton, OH, can develop a study plan to try to help you make the most of your abilities to try to succeed in your course.
In class, your teacher does their best to make sure the subject matter is easy to understand. However, they must focus on all the students, not just you. A physical chemistry tutor, however, works with you, and only you. They will create a safe environment for you to ask as many questions as you need, regardless of whether this is your first physical chemistry class, or a graduate area of study. Our educational directors in Canton, OH, will find a physical chemistry tutor to work with you to pursue your success in the course.
4.9/5.0 Satisfaction Rating!* Private tutoring by top Case Western grads.
Session Summaries by Physical Chemistry Tutors
"The student has improved in her ability to name chemical formulas and generate their names from a given formula. We created a flow chart and went over several practice problems to help solidify the information. She showed more difficulty with the concept of polyatomic ions than with any other. We discussed the creation of flashcards to help memorize this information. We will continue to go over this concept next week."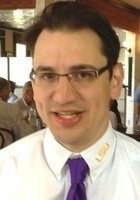 "We reviewed the five senses using the worksheets from the student's science notebook. The way we reviewed was that I asked him questions from the sheets and then had had verbally answer them. He knew most of the information very well. He initially had a little bit of trouble with the locations of the parts of the eye, but we practiced this by drawing a diagram and labeling the parts together. Overall, he is knowledgeable on the five senses and the various components within."
"Today was our first session together, and we began with a review of the student's physics material. Her class was working on projectile motion, so we went through some of the problems on her assignment that she was having difficulty with. We reviewed the three types of projectiles, real world examples of these types, as well as what they meant in terms of physics. She was not familiar with the kinematic equations necessary to answer these types of problems, so we reviewed every equation that she would need. We wrote out step-by-step notes on how to answer the various types of projectile problems and did a review of splitting vectors to solve for specific angles. She did a great job following along with the material and was able to apply the information she learned to the problems we did as practice. I think that she needs to review the material a bit more, and then she will fully understand projectile motion. "