Call Now to Set Up Tutoring:
(404) 704-6763
Private In-Home and Online Phonics Tutoring in Canton, GA
Receive personally tailored Phonics lessons from exceptional tutors in a one-on-one setting. We help you connect with in-home and online tutoring that offers flexible scheduling and your choice of locations.
Recent Tutoring Session Reviews
"Student and tutor read 2 chapters from "Catcher in the Rye" and tutor asked student follow up questions."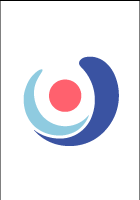 "For our next session, the student is to finish The Book Thief, come prepared with two discussion questions about his reading, complete another draft of his short story, and answer one of the discussion questions from the back of the book. During this session, the student came prepared with completed chapter summaries and examples of imagery within the text. He found rich examples of imagery within To Kill a Mockingbird, which demonstrates that he understands the definition of imagery. His summaries were well written. For next session, he is to hand in revised chapter summary notes. He also came prepared with thoughtful discussion questions. He had a question about the logistics of the trial, which we addressed, and he also asked why Boo is even in the book. We then compared and contrasted Boo and Tom Robinson to show how their stories are quite similar. Both are scapegoats, and both characters are deeply misunderstood.. I had the student start working on his short story for the last twenty minutes of our session. For next session, I expect a working draft of his short story, revised summaries, and for him to have completed To Kill a Mockingbird. He did seem more positive this session, and he was even eager to discuss certain aspects of the novel. This is a great improvement!"
"The student revised her introduction and first body paragraph of her "Antigone" essay based on her teacher's comments and peer reviews, and she continued writing and developing the rest of the body paragraphs."
"Today we dove into the student's English and History. For English, we began collecting the information needed for each poem she needed to write, based on a book her class just completed. She has a real talent when it comes to writing her poetry. We then moved on to History. She has an active imagination, thus we used voices and talked about the main details."
"We went over the student's math and English homework this session. She is doing very well on her math work. We will continue to work on her spelling."
"The student and I did writing and reading then he worked on his Math and ideas for an upcoming report."
"The student and I continued to read from the book The Jungle Book. We would stop and discuss vocabulary words that he did not know. We also would summarize smaller sections of the book. This helps to monitor his reading comprehension. At the end we took a break from reading and practiced making words with letter tiles. This activity helps the student keep the words he knows fresh in his brain."
"The student worked on homework the whole time, at his request. He read a chapter of his book, we discussed it, then he wrote questions, and completed a separate assignment."
"Completed Reading Comprehension Lessons; Math - Properties of Addition and Subtraction, Inverse Operations, and Word Problems"
"We completed an error log and the student completed the final draft of paper 3. We also completed ingredient list 10 and diagrammed sentences."
"Assisted the first student with theme identification for To Kill a Mockingbird. Assisted the second student with test preparation for The Crucible."
"Today we focused on understanding how to use context clues to determine meaning within a text. Also, we reviewed how to use strategies to determine correct answers with multiple choice questions."
Nearby Cities:
Alpharetta Phonics Tutoring
,
Johns Creek Phonics Tutoring
,
Duluth Phonics Tutoring
,
Marietta Phonics Tutoring
,
Dunwoody Phonics Tutoring
,
Norcross Phonics Tutoring
,
Sandy Springs Phonics Tutoring
,
Decatur Phonics Tutoring
,
Roswell Phonics Tutoring
,
Lawrenceville Phonics Tutoring
,
Athens Phonics Tutoring
,
Atlanta Phonics Tutoring
,
Smyrna Phonics Tutoring
,
East Point Phonics Tutoring
,
Gainesville Phonics Tutoring
Nearby Tutors:
Alpharetta Phonics Tutors
,
Johns Creek Phonics Tutors
,
Duluth Phonics Tutors
,
Marietta Phonics Tutors
,
Dunwoody Phonics Tutors
,
Norcross Phonics Tutors
,
Sandy Springs Phonics Tutors
,
Decatur Phonics Tutors
,
Roswell Phonics Tutors
,
Lawrenceville Phonics Tutors
,
Athens Phonics Tutors
,
Atlanta Phonics Tutors
,
Smyrna Phonics Tutors
,
East Point Phonics Tutors
,
Gainesville Phonics Tutors
Call us today to connect with a top
Phonics tutor in Canton, GA
(404) 704-6763