Private In-Home and Online Chemistry Tutoring in Canton, OH
Receive personally tailored Chemistry lessons from exceptional tutors in a one-on-one setting. We help you connect with in-home and online tutoring that offers flexible scheduling and your choice of locations.
100% Tutor Satisfaction Guarantee
At Varsity Tutors, we're committed to connecting you to top tutors capable of delivering an outstanding experience. That's why we provide a 100% tutor satisfaction guarantee.
How can Chemistry tutoring help you?
Chemistry involves the study of how and why substances combine or separate from each other to form different substances. It is an interesting subject because it provides insight into what our world is made of. But it can also be a difficult subject to understand because it involves a lot of math and memorization. If you are having a hard time with your chemistry course, you may want to connect with a private tutor. If you are looking for a chemistry tutor near Canton, OH, Varsity Tutors could help you find a tutor who could meet your needs.
A chemistry tutor we can find you in Canton will afford you the type of individualized attention that simply won't be possible in a classroom. Your private chemistry tutor is able to adapt the way they teach to match your exact learning style. This works towards the goal that you are getting the most out of your study sessions. This is something that doesn't typically happen in a classroom setting because your teacher likely doesn't have time to accommodate individual students. Working with a private tutor also enables you to work at your own pace. You can spend as much time as you need to understand a topic rather than having to worry about falling behind your classmates.
4.9/5.0 Satisfaction Rating!* Private tutoring by top Case Western grads.
Session Summaries by Chemistry Tutors
"On her last test, the student improved by 20 points from her first test. After reviewing some of the basic concepts, she understood where she made some errors. We then began nomenclature for chemical names, and I continued to enhance her knowledge by providing different examples and introducing more difficult concepts to challenge her."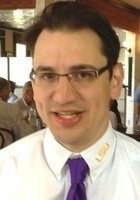 "The student and I mainly reviewed stoichiometry, which included the following concepts: converting between mole and mass using the molar mass, determining the mole of a product using the mole of the reactant and the molar ratio obtained from a balanced reaction, identifying the limiting reactant, determining the amount of product formed using the limiting reactant, and calculating the percent yield based on the actual and theoretical yield. After stoichiometry, we discussed thermodynamics by reviewing important properties of enthalpy, entropy, and Gibbs Free Energy. We also did an example which combined the calculation of the amount of released heat with stoichiometry."
"Today, we reviewed more concepts and problems for the student's upcoming exam. We first reviewed energy diagrams detailing changes in internal energy (delta U), q for a constant volume process, q for a constant pressure process, and work. We then went over some numerical and conceptual problems to solidify these concepts. We also covered heat transfer between two objects, the definition of heat capacity (C; expressed in J/K), and calculations of final ion concentration while considering the formation of any precipitates. It was great to see him gain a firm grasp on the energy diagram problems and related trends between concepts."