Call Now to Set Up Tutoring:
(847) 840-2442
Private In-Home and Online Chemistry Tutoring in Campton Hills, IL
Receive personally tailored Chemistry lessons from exceptional tutors in a one-on-one setting. We help you connect with in-home and online tutoring that offers flexible scheduling and your choice of locations.
Recent Tutoring Session Reviews
"The student and I caught up on chemistry, focusing on the whole chapter on Covalent Bonds, covering everything from how they form, to how compounds with them are named, to acids, Lewis Structures and structural resonance forms."
"We continued covering the equilibrium constant K. We went over concepts from last week and learned about Kp, Kp and Kc conversions, and ICE tables. Student's attitude was great!"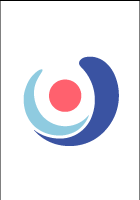 "The student was feeling much more confident after taking the test. It was mostly conceptual problems with two word problems that required math. We discussed study tactics for chemistry and worked the sample problems found in section 3.1 in the textbook on molar conversions. I gave her strategies to take apart problems so she can continue to create practice problems if necessary."
"The student and I focused on chemistry for this session. She learned about the concept of chemical reactions, how they are written, and what types of energy are absorbed and expelled. We read the chapter on chemical reactions and completed three quizzes, watched three videos, and started her chemistry lab. Tomorrow we will complete the lab. Great job!"
"Today we covered types of bonds, electronegativity, Lewis dot structures. We did practice problems over these topic and completed the student's homework for the upcoming week. We also set plans on how he will study for his next exam."
"Today we worked on a practice test for the student's test tomorrow. It mostly covered physical equilibria - solutions chemistry and phase changes. Overall, sh seemed like she prepared very well. She was very good about asking questions and made a strong attempt to actually understand most parts of the equations she was working with."
"I helped the student review for a test covering intermolecular forces. We started by going over a several homework problems that the student had trouble understanding and concluding by going through a study guide. The student did great on his final for last quarter and is aptly prepared for this test."
"We reviewed his chemistry test. I also went over the ionization of energy, atomic radius, valence electrons, and periodic properties of the elements. He was not struggling with anything. He missed many of the problems on his exam because he got increasing atomic radius confused with increasing ionization of energy. I explained to him that they are the reverse of one another. No new strategies were introduced during this study session. I left him with a few practice sheets."
"Review of solution dilution and unit conversions, intro to gasses. The student had an exam today so he is on the cusp of starting a new subject. We reviewed some of the things he thinks he had trouble with and then got introduced to gasses and gas laws."
"We covered her lab material which consisted of using the data to calculate calorimetry problems. She was struggling to know how to do the problems. But once I walked her through each step, she understood. She had extra problems from the lab to work on. Overall, this was a good session."
"Reviewed covalent bonding in preparation for a test. Topics included drawing Lewis dot structures, resonance structures, formal charge, molecular geometry, sigma and pi bonds, molecule polarity, electronegativity, isomers, and special carbon structures."
"Today we continued the topic of density and worked several problems. In addition, the topic of electronic structure of atoms was introduced. Orbital type, orbital diagrams, electron configuration and Lewis structure were presented. The student remains positive and receptive. The student shared a HW assignment that was given. No concerns at this time."
Nearby Cities:
Evanston Chemistry Tutoring
,
Skokie Chemistry Tutoring
,
Oak Park Chemistry Tutoring
,
Downers Grove Chemistry Tutoring
,
Highland Park Chemistry Tutoring
,
Des Plaines Chemistry Tutoring
,
Glencoe Chemistry Tutoring
,
Naperville Chemistry Tutoring
,
Oak Lawn Chemistry Tutoring
,
Elmhurst Chemistry Tutoring
,
Lombard Chemistry Tutoring
,
Schaumburg Chemistry Tutoring
,
Lake Forest Chemistry Tutoring
,
Buffalo Grove Chemistry Tutoring
,
Wheaton Chemistry Tutoring
Nearby Tutors:
Evanston Chemistry Tutors
,
Skokie Chemistry Tutors
,
Oak Park Chemistry Tutors
,
Downers Grove Chemistry Tutors
,
Highland Park Chemistry Tutors
,
Des Plaines Chemistry Tutors
,
Glencoe Chemistry Tutors
,
Naperville Chemistry Tutors
,
Oak Lawn Chemistry Tutors
,
Elmhurst Chemistry Tutors
,
Lombard Chemistry Tutors
,
Schaumburg Chemistry Tutors
,
Lake Forest Chemistry Tutors
,
Buffalo Grove Chemistry Tutors
,
Wheaton Chemistry Tutors
Call us today to connect with a top
Chemistry tutor in Campton Hills, IL
(847) 840-2442