Call Now to Set Up Tutoring:
(617) 947-9800
Private In-Home and Online ISEE Tutoring in Cambridge, MA
Receive personally tailored ISEE lessons from exceptional tutors in a one-on-one setting. We help you connect with in-home and online tutoring that offers flexible scheduling and your choice of locations.
How can a tutor help your child master the ISEE?
Varsity Tutors' experienced educational directors will assist you in connecting with a professional tutor in Cambridge, MA, who could help your child prep for the ISEE. A skilled tutor may start by assessing your child's performance in the sections on the ISEE, which are quantitative reasoning, reading comprehension, math achievement, and an unscored essay. That essay still gets sent to schools with your child's scores, so it's important that your child demonstrates strong writing skills. Once the tutor has assessed your child's knowledge, they can develop a personalized study plan that helps them improve and fixes up any weak points. Everything about the tutoring experience is tailored to your child to get them the best possible results.
Make the effort to see that your child pursues their maximum potential with a professional ISEE tutor in Cambridge. The ISEE is an important exam, as the most competitive schools heavily consider the ISEE score of prospective students in the application process. There's no faster way for your child to try to improve their academic profile than to pursue a high score on the ISEE. Give your child the best chance to succeed by having them put in extra time with a professional ISEE tutor now.
We could help you find expert ISEE tutors in Cambridge whose goal is to maximize your child's potential on the exam. Varsity Tutors is all about yours and your child's convenience, so tutoring sessions can occur anywhere. You can have a tutor meet with your child at your home, in a classroom at Morse Elementary School, or even out at beautiful Danehy Park. If you'd prefer your child have face-to-face online tutoring sessions, you can set that up through the Varsity Tutors live learning platform.
A personal ISEE tutor in Cambridge, MA, may be able to cater sessions to your child's preferences in a way that they won't get in a traditional classroom setting. A teacher can only give each individual student so much attention, because they have to help the entire class. In a private tutoring session, the tutor focuses all their attention on your child. If your child has a question, they can get an answer right away. The tutor can go over what your child can expect during the ISEE, including the pressure that comes with such an important test. When those nerves hit on test day, your child may be able to handle them and still perform at their best.
Recent Tutoring Session Reviews
"The student worked on verbal reasoning and reading comprehension. I have suggested that she read more, write down the unfamiliar words, then look up the definitions. Her reading comprehension is good. I left her several lower level practice sections as well as one full length exam."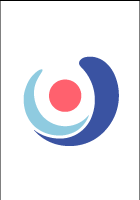 "Today we continued working on fractions, decimals, and percents. The student seems to be making progress in this area, but is still having a hard time keeping the concepts straight and understanding how they relate to each other. She has been doing better when we focus on specific rules (i.e. move the decimal 2 places) as opposed to bigger concepts (i.e. tenths as a fraction is the same as the tenths place in a decimal). For next time, she will be shifting her focus back to the verbal section and doing a timed practice essay."
"Today we went over the material that was remaining from the student's first full-length practice test. The student only missed 2 questions on the reading section of the test, and then she only missed 6 on the math achievement section, 3 being only because she did not bubble anything. Then we went over some new vocabulary on a practice verbal passage. After that, we began to explore math concepts that the student has not learned in school yet, but may be on the test. We completed a lesson on graphing points, and then we reviewed perimeter and area for various polygons. The student has her homework written down on a pink sticky note, and she is also going to start working in her Greek and Latin book next week. The student did a great job today; the focus and concentration yielded an effective session."
"Today we covered mixed word problems, identified the meanings of roots in key vocabulary words, and worked extensively to identify the tone, mood, and figurative language devices in several pieces of writing. The student received additional word problem practice which included simple algebra problems. She is also tasked with writing a short answer to respond to the question "What is your favorite hobby? Provide details and descriptions to support your answer.""
"This session we looked at the sentence completion section of the test prep manual. We talked specifically about looking for clues and identifying words to see if they were positive or negative. Then, she completed some practice drills to test this skill. I asked her to pay very close attention to the clues in the sentence and underline them when she identifies them. She did very well on this exercise. Then, we did a bit of math practice and introduced the concept of order of operations to her."
"Today I reviewed the reading comprehension and math sections of the student's practice test, ISEE lower level. She did great on the reading comprehension with only 4 incorrect. Quite a few math problems, as in the QR section, were not familiar to her. I explained the coordinate plane with (x,y), finding the width of a rectangle when knowing the area, finding the missing number in an equation, and finding a third of something. We will continue to concentrate on math during our next sessions. Her essay was very good for her age. I assigned her another topic for an essay to do during the week. She did well!"
Nearby Cities:
Westminster ISEE Tutoring
,
Portland ISEE Tutoring
,
Worcester ISEE Tutoring
,
Hartford ISEE Tutoring
,
New Britain ISEE Tutoring
,
Middletown ISEE Tutoring
,
Woonsocket ISEE Tutoring
,
Leominster ISEE Tutoring
,
Fitchburg ISEE Tutoring
,
Marlborough ISEE Tutoring
,
Norwich ISEE Tutoring
,
New London ISEE Tutoring
,
Groton ISEE Tutoring
,
New Hampshire ISEE Tutoring
,
Oregon ISEE Tutoring
Nearby Tutors:
Westminster ISEE Tutors
,
Portland ISEE Tutors
,
Worcester ISEE Tutors
,
Hartford ISEE Tutors
,
New Britain ISEE Tutors
,
Middletown ISEE Tutors
,
Woonsocket ISEE Tutors
,
Leominster ISEE Tutors
,
Fitchburg ISEE Tutors
,
Marlborough ISEE Tutors
,
Norwich ISEE Tutors
,
New London ISEE Tutors
,
Groton ISEE Tutors
,
New Hampshire ISEE Tutors
,
Oregon ISEE Tutors
Call us today to connect with a top
ISEE tutor in Cambridge, MA
(617) 947-9800