Call Now to Set Up Tutoring:
(617) 947-9800
Private In-Home and Online Economics Tutoring in Cambridge, MA
Receive personally tailored Economics lessons from exceptional tutors in a one-on-one setting. We help you connect with in-home and online tutoring that offers flexible scheduling and your choice of locations.
Recent Tutoring Session Reviews
"Covered oxidation numbers and redox reactions in acidic solution, key concepts to a very difficult unit. She had a firm grasp on algebra 2 and we spent very little time on it."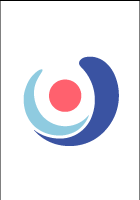 "Reviewed major topics for the student's final exam in class, including domain and range of functions, x and y intercepts, asymptotes, inverse functions, logarithms, composite function, multiplicities of polynomial functions, and finding the vertex of a quadratic equation given in a word problem."
"Discussed Romeo and Juliet, and talked about Act I, including writing a sample paper together and discussing academic writing conventions. Briefly discussed a World History essay and helped construct a thesis that fit assignment requirements."
"We worked through sample problems from the test for Algebra II.  These included translation of graphs, finding the inverse of functions, conic sections (hence completing the square), word problems, solving simultaneous linear equations, solving quadratic equations, using the discriminant of the quadratic formula to determine the nature of solutions, compounding interest, and solving logarithmic equations."
"The student and I went over his test today. A lot of the problems he missed were just simple mistakes (adding instead of subtracting, missing negative signs, etc.). The problems that he didn't understand, we went over and he seemed to understand how to solve them after we talked."
"Topics covered during this session:
1. Finding area of a triangle and rectangle.
2. Use of Pythagorean theorem to determine the length of an unknown side.
We also discussed different properties of a triangle. Along with this we focused on strengthening his ability to read and understand questions properly. He has a tendency to rush, which makes him read through questions without understanding them. To alleviate this problem we did some exercises like slowing down while reading a question, making sure he understands the question properly, reading a question more than once and underlining the problem's main question (e.g., what is the final answer the problem is looking for?). Overall, he has a better understanding of the Pythagorean theorem and looks more confident with his algebra class."
"The student and I went over practice science and reading sections; we talked about strategies for taking the test."
"The student and I continued on grammatical topics and vocabulary building. In math, we reviewed additional division and ratio topics. We also covered scientific notation and exponential notation. We began a review of essay writing."
"We continued to work on converging lenses. We reviewed the thin lens equations and magnification. He was able to complete his physics homework with minimal assistance. We also reviewed families of functions and transformations to prepare for his algebra 2 test on Wednesday. He seems to be doing well in both algebra 2 and physics."
"During today's session the student and I reviewed the exam that she took earlier in the week. We went over problems that she was not sure about. Then we began reviewing the next section of her text book which included confidence intervals and sample means and populations. We went through sample problems as we review the material. Once I felt that she was understanding, I gave her several problems to complete on her own. She has made improvements since our last session in understanding general concepts that will help her understand more difficult topics as she gets further on in her course."
"We talked about what the student found challenging when she took the SAT in November. Based on this, we mainly focused on writing multiple choice and reading sections. We discussed specific grammatical principles (to be expanded on in future sessions) as well as overall test-taking strategies."
"Today he finished the reading sample section and also worked through the science sample section. The student kept a great pace for both sections, but did not get made minor mistakes science questions. We discussed the experiments presented and how to work out the questions, but I think we will need to focus on the science section during our next session. We also reviewed a few math problems and I left him with the task of identifying any math problems he doesn't know how to do from the first practice test."
Nearby Cities:
Westminster Economics Tutoring
,
Portland Economics Tutoring
,
Worcester Economics Tutoring
,
Hartford Economics Tutoring
,
New Britain Economics Tutoring
,
Middletown Economics Tutoring
,
Woonsocket Economics Tutoring
,
Leominster Economics Tutoring
,
Fitchburg Economics Tutoring
,
Marlborough Economics Tutoring
,
Norwich Economics Tutoring
,
New London Economics Tutoring
,
Groton Economics Tutoring
,
New Hampshire Economics Tutoring
,
Oregon Economics Tutoring
Nearby Tutors:
Westminster Economics Tutors
,
Portland Economics Tutors
,
Worcester Economics Tutors
,
Hartford Economics Tutors
,
New Britain Economics Tutors
,
Middletown Economics Tutors
,
Woonsocket Economics Tutors
,
Leominster Economics Tutors
,
Fitchburg Economics Tutors
,
Marlborough Economics Tutors
,
Norwich Economics Tutors
,
New London Economics Tutors
,
Groton Economics Tutors
,
New Hampshire Economics Tutors
,
Oregon Economics Tutors
Call us today to connect with a top
Economics tutor in Cambridge, MA
(617) 947-9800