We are open Saturday and Sunday!
Call Now to Set Up Tutoring:
(310) 617-6847
Private In-Home and Online Summer Tutoring in Camarillo, CA
Receive personally tailored Summer lessons from exceptional tutors in a one-on-one setting. We help you connect with in-home and online tutoring that offers flexible scheduling and your choice of locations.
Recent Tutoring Session Reviews
"We covered basic test strategies and went over the logic games portion of the LSAT test.  I showed the student how to create a master sketch of the initial set-up and then modify it for the individual problems."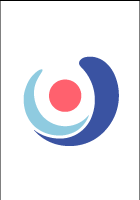 "1. Studied the following preparation topics:  leisure activities, pastimes and sports.  2. Read aloud about those topics. 3. Asked and answered questions on these topics.  Completed corresponding vocabulary activities. 4. Reviewed some transitional phrases.  Student is doing well in her preparation for the IB Spanish 4 Exam in May."
"First, we discussed the writing sample the student sent me. Some things he does well is organize his ideas and offer effective transitions between them. One thing we will work on is finding specific evidence to support a claim and develop a paragraph. He chose the novel's historical context as his writing topic. He will make an outline for next week."
"The student and I pulled out the ACT test she had taken. Using the questions on her test, we started a category list of topics of math questions, such as algebra, absolute value, properties of triangles. When we got to a problem or a skill topic she had not covered, we went over it, and practiced the skill. I taught her to FOIL and we practiced with a couple problems; I left her with 5 problems to do on her own before this week's session."
"The student and I reviewed the questions answered incorrectly that she had completed for homework. Her test results are well rounded. We also reviewed and edited her writing, which improved significantly this week (from ~4 to ~5), spoke about ways to improve her writing further. We then began working on an SAT test together to enhance her comfort with the actual tests. I requested that she complete the unfinished sections of that test for homework."
"Today we went over vocabulary words and she practiced creating sentences to demonstrate proper usage.  We went over several examples of reading passages and comprehension questions, then reviewed the test structure.  We went over the importance of double-checking all her work, and discussed our future meetings.  "
"I left him with a science and math section to complete.  For the math section I tried to emphasize non-traditional ways of solving problems that save time. For example taking advantage of symmetry in geometry and algebra problems can eliminate possible answers and it may even just give you the answer outright."
"During the first session we reviewed a lot of the material that the student is currently studying. The student picked up the newer material pretty well and had little trouble completing the homework that she had been assigned by her teacher. Going forward, I want to concentrate on the fundamentals that caused her difficulties in the beginning of the year. Once she has mastered those, I expect her to do well."
"We spent most of our time reviewing world history. They had a test review sheet that we went through and described the terms they didn't know. We also worked on an English assignment for dependent and independent clauses."
"Today, we went over the subjects of factoring and simplifying polynomials. We discussed the main focus of the student's current chapter, dealing with factoring perfect squares and difference of two squares. We started with the basic concepts of how to deal with factoring, going over the "FOIL" method and then worked with the specific special cases (as indicated above). From there, we went to word problems where he could achieve a clear understanding of the applications of these rules. We also took a look into the fundamentals he will need in the next chapter so he can be prepared when he returns to class and learns the new lessons. Overall, we got a lot done and I believe he learned a good deal. The biggest thing is to do more practice to become more familiar with the process."
"We corrected the homework from last week. We covered verbs, linking/action verbs, and auxiliary verbs in addition to fixing run-on sentences, the difference between lay/lie, and drafting a formal email together."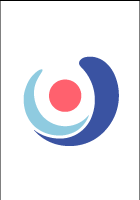 "Today the student and I worked on organization and structuring the beginning of her paper to provide a "road map" of what comes later. We also talked more about parallelism between singular and plural forms within the same sentence. We talked about working around gender conventions and using "they" instead of her or him. We made a plan for her to continue giving the sections headlines and then list all of the headlines to see if the sections flow together in a reasonable way."
Nearby Cities:
Malibu Tutoring
,
Pacific Palisades Tutoring
,
Oxnard Tutoring
,
Santa Barbara Tutoring
,
Woodland Hills Tutoring
,
Santa Clarita Tutoring
,
Thousand Oaks Tutoring
,
Simi Valley Tutoring
,
Ventura Tutoring
,
Moorpark Tutoring
,
Santa Paula Tutoring
,
Agoura Hills Tutoring
,
Calabasas Tutoring
,
Port Hueneme Tutoring
,
Fillmore Tutoring
Nearby Tutors:
Malibu Tutors
,
Pacific Palisades Tutors
,
Oxnard Tutors
,
Santa Barbara Tutors
,
Woodland Hills Tutors
,
Santa Clarita Tutors
,
Thousand Oaks Tutors
,
Simi Valley Tutors
,
Ventura Tutors
,
Moorpark Tutors
,
Santa Paula Tutors
,
Agoura Hills Tutors
,
Calabasas Tutors
,
Port Hueneme Tutors
,
Fillmore Tutors
Call us today to connect with a top
Summer tutor in Camarillo, CA
(310) 617-6847