We are open Saturday and Sunday!
Call Now to Set Up Tutoring:
(847) 840-2442
Private In-Home and Online Algebra Tutoring in Calumet City, IL
Receive personally tailored Algebra lessons from exceptional tutors in a one-on-one setting. We help you connect with in-home and online tutoring that offers flexible scheduling and your choice of locations.
Recent Tutoring Session Reviews
"We worked through his homework assignment on integers and expressions, and integers on the number line. He showed high proficiency with his work. In Spanish, we were able to carry on some very interesting conversations, covering topics such as Spanish cinema. This was a very strong and entertaining session."
"We continued to work on solving linear systems of equation through substitution. We also worked on finding the product of binomials using the foil method. The student shows great ability in using this method. She struggled with solving linear equations for the variable. Perhaps this is due to lack of continued practice on solving linear equations. I assigned her a few equations for her to practice."
"Today, the student completed his problem set 104 for homework. These problems primarily consisted of algebraic expressions. There were also a few word problems dealing with distance and time. All in all, he is doing very well in math."
"Worked on material for algebra and physics. For physics, the student needs to work on identifying the question, the numbers presented and an equation to solve for the answer."
"The student and I spent this session reviewing for the last part of his final to be taken at the end of the week. This portion will cover chapters 9, 10, and 11, which deal with quadratic, radical, and rational equations respectively. We conducted this session as we had done in previous test reviews by going through each section in the end of the chapter review, highlighting the important concepts introduced in each section. Many of these sections were related, and so it facilitated discussion when we were able to call back material we had just discussed. In addition, I had the student think about what types of questions could be asked regarding each section so that he would more actively engage the material."
"By the student's mother's agreement, I am drawing upon his remaining online balance for an in-person session. He handled quite ably my various topical questions related to the course material, and on the basis of subject matter, he has no weaknesses. His Achilles heel evidently is anxiety in the classroom on exam day, and to mitigate this I suggest that he take a series of similar practice tests between now and Monday so that his pacing becomes subconscious and comfortable."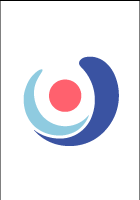 Nearby Cities:
Evanston Algebra Tutoring
,
Skokie Algebra Tutoring
,
Oak Park Algebra Tutoring
,
Downers Grove Algebra Tutoring
,
Highland Park Algebra Tutoring
,
Des Plaines Algebra Tutoring
,
Glencoe Algebra Tutoring
,
Naperville Algebra Tutoring
,
Oak Lawn Algebra Tutoring
,
Elmhurst Algebra Tutoring
,
Lombard Algebra Tutoring
,
Schaumburg Algebra Tutoring
,
Lake Forest Algebra Tutoring
,
Buffalo Grove Algebra Tutoring
,
Wheaton Algebra Tutoring
Nearby Tutors:
Evanston Algebra Tutors
,
Skokie Algebra Tutors
,
Oak Park Algebra Tutors
,
Downers Grove Algebra Tutors
,
Highland Park Algebra Tutors
,
Des Plaines Algebra Tutors
,
Glencoe Algebra Tutors
,
Naperville Algebra Tutors
,
Oak Lawn Algebra Tutors
,
Elmhurst Algebra Tutors
,
Lombard Algebra Tutors
,
Schaumburg Algebra Tutors
,
Lake Forest Algebra Tutors
,
Buffalo Grove Algebra Tutors
,
Wheaton Algebra Tutors
Call us today to connect with a top
Algebra tutor in Calumet City, IL
(847) 840-2442