Call Now to Set Up Tutoring:
(310) 617-6847
Private In-Home and Online Mandarin Chinese Tutoring in Calabasas, CA
Receive personally tailored Mandarin Chinese lessons from exceptional tutors in a one-on-one setting. We help you connect with in-home and online tutoring that offers flexible scheduling and your choice of locations.
Recent Tutoring Session Reviews
"The student is progressing nicely and is now at grade level with her mathematics.  She is doing well with her multiplication facts and is starting to understand subtraction.  By using fact families she is able to read the patterns of numbers and this is a tool her parents can use to help her."
"The student and I reviewed his last test together. He is going to do one more practice essay, reading section, and science section before the test on Saturday."
"We reviewed all of the French material from yesterday: numbers 1-10, colors, greetings, sentences like 'I have an apple.' For the sentence formation, today I added in a color to the complete sentence... so yesterday we did, 'I have an apple' and today we did 'I have a red apple' = J'ai une pomme rouge.  The back to back sessions seemed to be beneficial to the student as he more easily recalled what he has been learning in French. For the second half of the session, I guided the student as he worked on writing the alphabet and his name.  For both he needed assistance identifying each letter.  He worked hard and stayed engaged the entire session.  "
"We started a new song called "Ironic" which turned out to be a bit of a struggle, but the student really owned it by the end of the lesson. We were playing some pretty difficult right hand strumming patterns and she was catching on quickly. I am learning that she is a strong visual learner which I will use in lessons in the future."
"The student and I continued to work on problem areas that she was having in math--mainly circles.  After some practice, many of the skills and formulas came back to the student; it had just been awhile since she had completed certain types of problems. The student prepared a timed essay before the session, and we discussed and dissected the essay to look at areas of strength and weakness.  We also talked through several writing prompts to decide the best structure and relevant examples for each arguing point.  She is feeling much more confident about writing! In areas of reading, we worked more with passage-based questions, and the student is definitely answering at a higher level of accuracy than on previous practice tests."
"In this session we focused on preparing for the Math Section of the ACT by working through problems in the overview section on mathematics and by doing problems from the Math Section of the fourth practice test. We went over several word problems and trigonometry questions to improve the student's understanding of how to solve these types of questions on the ACT."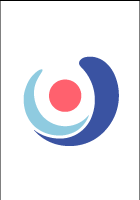 "He had level one Chinese in high school and some college work. He also had six weeks of intensive training.  I feel that he is comfortable in Pinyin system and pronunciation. The tone and key structure areas are what we plan on going on. I suggested listening activities--using media often.  I recommended several books for him.  We worked on Pinyin, vocabulary, and practiced positive/negative statements, and question/answer statements. Introduction on writing order -- practice Chinese writing order will help him to read Chinese. On the sessions to come, we will do more on speaking and structures."
"The student has an algebra test on Friday over interpreting and describing lines, rate of change, adding and subtracting functions from each other, and drawing lines. We went over a practice quiz she had taken earlier that day, and I gave her practice drills over things she was less comfortable with. I also gave some mental math tips and tricks, like the 9's times tables rule."
"Topics covered today: radioactivity, fission, and fusion. Today we went over the student's notes from class and went a little deeper into the topic of radioactivity. With the time leftover, we worked on a practice regents exam in his text book. He did very well with the practice questions. I am a little concerned that the class has not covered the ideal gas law yet, but perhaps the teacher is simply going a strange order. I expect to see his midterm next week, which will give me a good idea of how to proceed with preparing for the Regents. He did very well today despite being completely exhausted from his fencing tournament."
"Today the student practiced solving for side lengths of right triangles using trigonometric identities. He learned to identify adjacent sides versus hypotenuse and then solve for side lengths algebraically. He also learned about special right triangles.  

Next, the student practiced drawing Lewis dot structures for various molecules. He learned about branching in organic compounds and different ways of creating structural isomers."
"Doing well. Reading assignment complete. I have asked him to take notes according to my guidelines. Working on reading comprehension and writing. Assigned next chapter 3. Writing assignment due on Friday."
"During this session we went over adding and subtracting fractions with unlike denominators. This built from our first lesson of adding and subtracting with like denominators. We are currently building the student's framework of fractions and all of the concepts needed to solve these problems. There were no concerns in this session."
Nearby Cities:
Malibu Mandarin Chinese Tutoring
,
Pacific Palisades Mandarin Chinese Tutoring
,
Oxnard Mandarin Chinese Tutoring
,
Santa Barbara Mandarin Chinese Tutoring
,
Woodland Hills Mandarin Chinese Tutoring
,
Santa Clarita Mandarin Chinese Tutoring
,
Thousand Oaks Mandarin Chinese Tutoring
,
Simi Valley Mandarin Chinese Tutoring
,
Ventura Mandarin Chinese Tutoring
,
Camarillo Mandarin Chinese Tutoring
,
Moorpark Mandarin Chinese Tutoring
,
Santa Paula Mandarin Chinese Tutoring
,
Agoura Hills Mandarin Chinese Tutoring
,
Port Hueneme Mandarin Chinese Tutoring
,
Fillmore Mandarin Chinese Tutoring
Nearby Tutors:
Malibu Mandarin Chinese Tutors
,
Pacific Palisades Mandarin Chinese Tutors
,
Oxnard Mandarin Chinese Tutors
,
Santa Barbara Mandarin Chinese Tutors
,
Woodland Hills Mandarin Chinese Tutors
,
Santa Clarita Mandarin Chinese Tutors
,
Thousand Oaks Mandarin Chinese Tutors
,
Simi Valley Mandarin Chinese Tutors
,
Ventura Mandarin Chinese Tutors
,
Camarillo Mandarin Chinese Tutors
,
Moorpark Mandarin Chinese Tutors
,
Santa Paula Mandarin Chinese Tutors
,
Agoura Hills Mandarin Chinese Tutors
,
Port Hueneme Mandarin Chinese Tutors
,
Fillmore Mandarin Chinese Tutors
Call us today to connect with a top
Mandarin Chinese tutor in Calabasas, CA
(310) 617-6847