Call Now to Set Up Tutoring:
(214) 206-7940
Private In-Home and Online LSAT Tutoring in Burleson, TX
Receive personally tailored LSAT lessons from exceptional tutors in a one-on-one setting. We help you connect with in-home and online tutoring that offers flexible scheduling and your choice of locations.
Recent Tutoring Session Reviews
"The student and I continued our work today on Section 5.3 on the volume of a shape using the Shell Method. We will meet again Wednesday of next week to finish up. Thanks!"
"Today with the student we discussed his ACT scores, and his goal score. He is aiming for at least a 31. We talked about the different kinds of questions for the Reading section, and which ones he has the most difficulty with. We did three sample reading passages and questions, and then talked about the grammar that is addressed on the English part. Then we did two sample English sections, carefully going through the grammar that was being tested. I think that at this point the student really just needs to study on his own and go through more practice tests in a timed setting, and that he is on a really good trajectory for improving his score. He seemed very confident with the material."
"Partial differentiation; differential elements of variation; surface integration; path integration; electric flux; Gauss's Law (via point charges and charge distributions); electrostatic equilibrium; electric potential, potential difference and voltage (via point charges and charge distributions); properties of charged conductors; Millikan Experiment of Fundamental Charge"
"We started off with a family meeting discussing the student's situation, tests, dates, etc. The parents brought out all the SAT exam books he had. I will be incorporating these into his sessions. We started with Reading Comprehension strategies - I gave him a page of strategies for approaching RC's. We practiced them with two reading passages in SAT Test 1 of the Study Guide book. Next, we got through about 250 words in his Essential SAT Vocab Flashcards. We created 3 piles: "Know", "Maybe", "Don't Know". Lastly, he took Section 2 of SAT Test 1. It was timed. I observed that he did not finish; there were at least 2 questions he did not get a chance to eliminate into 2 or 3 answer choices. We will be working on his test-taking time. For HW, I assigned him the following: print out diagnostic exam; get The Princeton Review's Word Smart book; Sections 3, 5, and 6 in SAT Test 1; vocab flashcards piles "Don't Know" and "Maybe"."
"Tonight we covered types of functions and their graphs. We did function/graph shifting as well as symmetry and odd/even functions. He has a quiz tomorrow so we were basically reviewing all the parts of his review sheet/packet."
"The student had biology homework, this time it was on Punnett squares and genetics. He had a presentation with some questions to answer in it, so I went through it with him and explained things as needed. I also showed him how to set up Punnett squares."
"The student has been doing excellent with her chemistry this semester. Today we spent most of the session reviewing thermochemistry. This concept had not yet been tested for 6-weeks. Also, she made the highest grade on the pre-calculus exam that we reviewed for on Sunday. She was very happy and proud of herself."
"The student and I discussed whether or not she should retake the English essay portion of the ACT. We concluded that she should focus her studying on the Math section, which was her lowest score on the last test, to try to improve her scores the most. Then, we reviewed crucial geometry and algebra concepts that she needs to be familiar with for her test."
"The student had a test the next day, so we reviewed the chapter together, covering special parallelograms and trapezoids. We went over a review sheet her teacher gave her. We also did the chapter review in her book. She seemed to have a really strong grasp of the material."
"Went over assigned list of terms and concepts for AP English for review for quiz. Discussed most terms in detail and answered any questions posed and gave examples for more complex literary concepts.
Went over creating a good thesis statement and discussed ideas for how to prepare for a timed writing assignment over one of the summer reading books."
"We talked about what the student found challenging when she took the SAT in November. Based on this, we mainly focused on writing multiple choice and reading sections. We discussed specific grammatical principles (to be expanded on in future sessions) as well as overall test-taking strategies."
"The student has a test coming up, so after I answered her questions from quizzes, homework, and class examples we worked through the test review together. The student was able to thoroughly and clearly explain each problem we worked."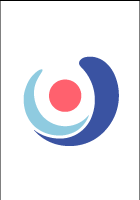 Nearby Cities:
Fort Worth LSAT Tutoring
,
North Richland Hills LSAT Tutoring
,
Haltom City LSAT Tutoring
,
Keller LSAT Tutoring
,
Hurst LSAT Tutoring
,
Cleburne LSAT Tutoring
,
Colleyville LSAT Tutoring
,
Watauga LSAT Tutoring
,
Benbrook LSAT Tutoring
,
Saginaw LSAT Tutoring
,
Mineral Wells LSAT Tutoring
,
White Settlement LSAT Tutoring
,
Forest Hill LSAT Tutoring
,
Crowley LSAT Tutoring
,
Azle LSAT Tutoring
Nearby Tutors:
Fort Worth LSAT Tutors
,
North Richland Hills LSAT Tutors
,
Haltom City LSAT Tutors
,
Keller LSAT Tutors
,
Hurst LSAT Tutors
,
Cleburne LSAT Tutors
,
Colleyville LSAT Tutors
,
Watauga LSAT Tutors
,
Benbrook LSAT Tutors
,
Saginaw LSAT Tutors
,
Mineral Wells LSAT Tutors
,
White Settlement LSAT Tutors
,
Forest Hill LSAT Tutors
,
Crowley LSAT Tutors
,
Azle LSAT Tutors
Call us today to connect with a top
LSAT tutor in Burleson, TX
(214) 206-7940