We are open until 8pm!
Call Now to Set Up Tutoring:
(310) 617-6847
Private In-Home and Online ISEE Tutoring in Burbank, CA
Receive personally tailored ISEE lessons from exceptional tutors in a one-on-one setting. We help you connect with in-home and online tutoring that offers flexible scheduling and your choice of locations.
How can a tutor help your child master the ISEE?
Upon entering competitive elementary, middle, and high schools, admissions offices strongly take into account a student's ISEE (Independent School Entrance Examination) score. For help getting your child prepared, contact Varsity Tutors' educational directors today. They can help you find a skilled, independent tutor near Burbank who can guide your student on the path toward ISEE understanding and into the school of their choice. Tutors encourage children to work smarter and achieve goals in a shorter period of time, and we, at Varsity Tutors, are happy to try to help you find the best tutor appropriately matched to your child's personality and needs.

After assessing your areas of concern and your student's strengths and weaknesses, the ISEE tutor we can connect you with in Burbank, CA, can work with your child, designing a study program specific to them and catered to their preferences in a way they won't get in a traditional classroom setting. At a time that fits your schedule, your child's tutor can come to your house or a common area in town. Grab a table at Simply Coffee or Romancing the Bean Cafe, relax, and let your student dive into synonyms, sentence completion, algebraic concepts, and logic. If you are not able to meet in person on occasion, arrange a time online where your child can study with their tutor face-to-face via our live web platform. Wherever you decide, the tutor will make sure the time spent with your student is full of opportunity and free of distractions.

If your child needs extra help with verbal reasoning, quantitative reasoning, reading comprehension, or geometry, an expert ISEE tutor in Burbank will give them the chance to learn concepts slowly and gradually until they thoroughly comprehend each subject. Using models and techniques to breakdown material and teach the fundamentals, their tutor will demonstrate figurative language, numeric operations, data analysis, and probability, easing their mind with tips and tools for efficient test taking.

Tutors love to learn and teach others. Your child's experienced tutor will not only strive to give immediate feedback, but might also provide timely assistance when needed. Using the study guide solely designed for your student, they will incorporate real-world examples and applications to help them develop a new appreciation and interest for each subject of concern. Showing them how to make the most of the three hour time slot given for the ISEE test, will make your child could feel secure in problem solving skills and confident in their answers.

Find an ISEE tutor in Burbank, CA, by calling the Varsity Tutors educational directors today.
Recent Tutoring Session Reviews
"The student worked a math practice exam, scoring 29/30. She has a good grasp of the math concepts that will be covered on the ISEE, but will keep practicing her math up until the time she takes her test. She should focus on probability and ratios, and will be given extra word problem practice on these concepts. She will be focusing on the Reading Comprehension, Verbal Reasoning, and Writing sections during the upcoming weeks."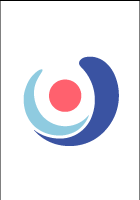 "We reviewed vocabulary and then she did a reading comprehension practice set. She did well with only a little help. Then we did some math concept review after she did a short practice set. She wrote a practice essay and did well in giving a good example with good punctuation/grammar/spelling. Lastly, we talked about multiplication and division of fractions. She also did some practice with how to convert between percent, fraction, and decimal."
"Worked on math exam problems from Lower Level practice exam in book. Wrote up a list of math terms that the student should know for the exam, so he can study them when I'm not there. Also practiced some vocabulary questions."
"The student's attitude for this lesson was great and he was invested and motivated through the entire session. I had given him practice to learn vocabulary words with the prefix co which he had completed. I worked with him on word parts. We began by discussing the different types of morphemes. Next, we learned several prefixes, roots and suffixes by filling in a chart. Finally, we played a "go fish" style game in which we matched morphemes in order to make words. In order to gain the points, he had to refer to the chart he'd made earlier in the lesson to determine the meaning of the word."
"Today we went over the student's practice writing sample that she completed since our last meeting. She completed a prompt from her practice book. We went over writing skills and discussed errors in her essay. We then discussed the writing process for a 30-minute essay and created a checklist for her future writing. We also discussed grammar, punctuation, syntax, diction, and tone. I assigned her vocabulary words that she did not know in a verbal practice section in her book. She is going to look up the words and craft creative sentences employing said words, as well as rewrite her essay using her writing process checklist. Her mother is also going to purchase several workbooks that I recommended for Greek and Latin roots and prefixes and suffixes."
"We covered evaluating different limits of integration, derivatives of integrals, and graphing integrals of another function. I showed the student the logic behind graphing the integral of another function and how that relates to minimums and maximums. She seemed to be understanding the thought process and my visual representations to help solve the problems."
Nearby Cities:
Malibu ISEE Tutoring
,
Oxnard ISEE Tutoring
,
Santa Barbara ISEE Tutoring
,
Woodland Hills ISEE Tutoring
,
Santa Clarita ISEE Tutoring
,
Thousand Oaks ISEE Tutoring
,
Simi Valley ISEE Tutoring
,
Ventura ISEE Tutoring
,
Camarillo ISEE Tutoring
,
Moorpark ISEE Tutoring
,
Santa Paula ISEE Tutoring
,
Agoura Hills ISEE Tutoring
,
Calabasas ISEE Tutoring
,
Port Hueneme ISEE Tutoring
,
Fillmore ISEE Tutoring
Nearby Tutors:
Malibu ISEE Tutors
,
Oxnard ISEE Tutors
,
Santa Barbara ISEE Tutors
,
Woodland Hills ISEE Tutors
,
Santa Clarita ISEE Tutors
,
Thousand Oaks ISEE Tutors
,
Simi Valley ISEE Tutors
,
Ventura ISEE Tutors
,
Camarillo ISEE Tutors
,
Moorpark ISEE Tutors
,
Santa Paula ISEE Tutors
,
Agoura Hills ISEE Tutors
,
Calabasas ISEE Tutors
,
Port Hueneme ISEE Tutors
,
Fillmore ISEE Tutors
Call us today to connect with a top
ISEE tutor in Burbank, CA
(310) 617-6847