We are open until 8pm!
Call Now to Set Up Tutoring:
(847) 840-2442
Private In-Home and Online Writing Tutoring in Burbank, IL
Receive personally tailored Writing lessons from exceptional tutors in a one-on-one setting. We help you connect with in-home and online tutoring that offers flexible scheduling and your choice of locations.
Recent Tutoring Session Reviews
"The student and I spent 40 minutes working on grammar. We reviewed our discussion about pronouns from the previous session and learned about the final two types of pronouns. Next, we went over adverbs and how they function in a sentence (to modify verbs and adjectives), what it means to "modify", why they are important in writing. We came up with several examples of adverbs that modify both verbs and adjectives. We reviewed the way in which the spelling of an adverb can often be determined (turning the "y" into and "i" and adding an "ly"), as well as the few instances in which an adverb does not end in "ly." We spent the final 20 minutes continuing the pre-write process of a persuasive essay, which we began in our previous session. The student made a chart in order to determine which of her two topics from the brainstorm would make the strongest persuasive essay, based on quantity and quality of supporting arguments. We then discussed the importance of writing a perfectly organized introductory paragraph, using the metaphor of a blueprint for designing a city. We briefly discussed some keys to good writing, such as "agreement" (with tenses, etc.), voice, audience, and making compelling arguments using clear and confident language. In the upcoming session we will proceed with writing the first draft of the persuasive essay, using opportunities as they naturally arise to review previously taught grammar (how adverbs enhance descriptive writing, pronouns offer word variety, etc.)."
"The student and I spent time reading his book and writing brief summaries of the readings. I am coaching him to write longer sentences then we will review compound and complex sentences."
"The student is writing her first essay for an Honors English class, and she wanted help transitioning from the outlining phase to the rough draft writing phase. I think this transition is a difficult one to make; it can be intimidating, so sometimes it helps just to be sounding board for the student's thoughts. That's what I did, while reminding the student of the purpose of the essay and her ability to change the order of paragraphs to help the flow and structure of the entire essay. I helped her match up quotations she'd picked out before I arrived with some little starter paragraphs she had also written. I prompted her for descriptions, transitions, and explanations, and repeated the things she said back to her, to help her materialize her ideas. I reminded her review things as she went along, to look for unnecessary sentences and illogical transitions. She was very productive. She had her rough draft almost finished by the time I left."
"I was very impressed with Student 1 in this session. He had made real efforts to research and did an excellent job with the writing. He has really made fantastic strides in filling out his arguments with logical, persuasive details. It is also impressive that he is able to identify his weak areas for us to work on. Student 2 also did a good job. Her organization continues to improve."
"I worked with Student 1 for an hour on her essay. She used the voice processor on Google Docs to type it, and then she corrected it, and I gave her suggestions. A few more suggestions and revisions are necessary before the essay will be in a polished form. I then read H. for a half hour with Student 2 and had him summarize paragraphs to me."
"I worked with the student identifying different text features. She then answered written comprehension questions that required her to find details from the story. Before writing I had her tell me what she was going to write, beginning with restating the question. While reading I had her focus on reading with expression and using punctuation."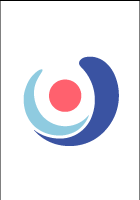 Nearby Cities:
Aurora Writing Tutoring
,
Crystal Lake Writing Tutoring
,
St. Charles Writing Tutoring
,
Oswego Writing Tutoring
,
Lake in the Hills Writing Tutoring
,
Batavia Writing Tutoring
,
Geneva Writing Tutoring
,
Woodstock Writing Tutoring
,
Huntley Writing Tutoring
,
Yorkville Writing Tutoring
,
North Aurora Writing Tutoring
,
Montgomery Writing Tutoring
,
Whitewater Writing Tutoring
,
Fort Atkinson Writing Tutoring
,
Campton Hills Writing Tutoring
Nearby Tutors:
Aurora Writing Tutors
,
Crystal Lake Writing Tutors
,
St. Charles Writing Tutors
,
Oswego Writing Tutors
,
Lake in the Hills Writing Tutors
,
Batavia Writing Tutors
,
Geneva Writing Tutors
,
Woodstock Writing Tutors
,
Huntley Writing Tutors
,
Yorkville Writing Tutors
,
North Aurora Writing Tutors
,
Montgomery Writing Tutors
,
Whitewater Writing Tutors
,
Fort Atkinson Writing Tutors
,
Campton Hills Writing Tutors
Call us today to connect with a top
Writing tutor in Burbank, IL
(847) 840-2442