We are open until 8pm!
Call Now to Set Up Tutoring:
(404) 704-6763
Private In-Home and Online MCAT Tutoring in Buford, GA
Receive personally tailored MCAT lessons from exceptional tutors in a one-on-one setting. We help you connect with in-home and online tutoring that offers flexible scheduling and your choice of locations.
Recent Tutoring Session Reviews
"We reviewed the reading and English passages from last week. The student is doing well. Her reading score put her at a 33. She says having time and a half made a big difference. We discussed her approach to the passages. She says she reads carefully and does a little bit of underlining. We discussed trying to write down the main idea of each paragraph for easy reference later. We also discussed run-on sentences. We spent the last 15 minutes of our session on science. We looked at a passage with a lot of charts, which she says are challenging for her. For next week, she will be completing science test 3 and reading test 4. She will try the new strategy for reading. We will both look for examples of poor grammar around us to share with each another."
"Continuing along the pattern of doing old tests, we went over an old test today.  The positive trend continues, with many of the subjects that we previously discussed as problem subjects now seeming to be old hat.  "
"The student and I went over the new material given to him by his teacher, on the different relationships between temperature, volume and pressure. He did very well. We did more review for his test this week and will continue to go over the review sheets In out next session before his test."
"Yesterday, we worked on improving her comprehension skill by breaking down the reading, and by having my client circle the parts in the reading that happen first, next, then, after that, and finally so she can prepare her rewrite about the story. She is improving slowly but steady."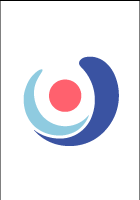 "The student and I reviewed a few items she got incorrect on an in class quiz.  She made a few simple mistakes, which is to be expected.  There were a couple of problems she had issues with regarding an extension into newer material but otherwise demonstrated a good grasp of what we have covered together.  After working on the quiz, she and I continued on a new review sheet she had been working on.  It continued into newer types of transformations so we extended and established our 'order of operations' for multiple function transformations.  We also covered, briefly, new material on even and odd functions."
"Our session went well. Reviewed over some old tests, and got prepped for an upcoming practice test, which we will go over the next day."
"Did a diagnostic exam and went over each section. These boys are great. They are smart and attentive and inquisitive. They scored pretty well on the diagnostic, but I was able to pinpoint some spots for improvement. The boys should take some time to study the grammar, punctuation, spelling and usage rules, drilling them as much as possible. And they should practice Reading Comprehension."
"Worked with Student 1 on sampling distributions. He has a very good understanding and just needed to get more experience with the homework problems. Worked with Student 2 on solving for a variable by factoring. He also just needed more experience through homework problems."
"Biology - we began to review for the student's test on Tuesday (eukaryotes vs. prokaryotes, organelles in cells, etc.). Will finish the review pack tomorrow.



English - She is editing two of her essays. We looked at her teacher's comments and discussed how to best incorporate them into her papers."
"With her chapter 7 and 8 test finished, the student and I started reviewing for her final exam. During the session we covered word problems, combining like terms, simplifying radical expressions and factoring. Tomorrow we are reviewing chapters five and six, so by next week, we will have reviewed all of the content."
"The student and I went over her geometry homework, which involved geometry proofs. She is good at thinking through the problems, we are just working on getting her a firmer grasp of the theorems and postulates presented in class so that she can apply them at will."
"This was my first time tutoring this student. I went over electron configuration, valence electrons, and nomenclature. Then we reviewed a few concepts she was having trouble with: atomic radius, electronegativity, and ionization energy."
Nearby Cities:
Alpharetta MCAT Tutoring
,
Johns Creek MCAT Tutoring
,
Duluth MCAT Tutoring
,
Marietta MCAT Tutoring
,
Dunwoody MCAT Tutoring
,
Norcross MCAT Tutoring
,
Sandy Springs MCAT Tutoring
,
Decatur MCAT Tutoring
,
Roswell MCAT Tutoring
,
Lawrenceville MCAT Tutoring
,
Athens MCAT Tutoring
,
Atlanta MCAT Tutoring
,
Smyrna MCAT Tutoring
,
East Point MCAT Tutoring
,
Gainesville MCAT Tutoring
Nearby Tutors:
Alpharetta MCAT Tutors
,
Johns Creek MCAT Tutors
,
Duluth MCAT Tutors
,
Marietta MCAT Tutors
,
Dunwoody MCAT Tutors
,
Norcross MCAT Tutors
,
Sandy Springs MCAT Tutors
,
Decatur MCAT Tutors
,
Roswell MCAT Tutors
,
Lawrenceville MCAT Tutors
,
Athens MCAT Tutors
,
Atlanta MCAT Tutors
,
Smyrna MCAT Tutors
,
East Point MCAT Tutors
,
Gainesville MCAT Tutors
Call us today to connect with a top
MCAT tutor in Buford, GA
(404) 704-6763