We are open Saturday and Sunday!
Call Now to Set Up Tutoring:
(404) 704-6763
Private In-Home and Online LSAT Tutoring in Buford, GA
Receive personally tailored LSAT lessons from exceptional tutors in a one-on-one setting. We help you connect with in-home and online tutoring that offers flexible scheduling and your choice of locations.
Recent Tutoring Session Reviews
"We went over the student's physics homework -- she's started on work and power.

The student got a 100 on her physics test last week!"
"After brief review of specific concepts from the sections, the student took a timed posttest of this placement test portion. Combining these scores from last session's yielded a composite of 31, which the student was happy with. I'm very optimistic about her performance on the test--the knowledge is there."
"The student and I finished studying for her o-chem final tomorrow. We spent time going over the Diels-Alder reaction and HOMO/LUMO interactions, as well as radical reactions. We also practiced synthesis test questions, and worked on learning different reagents she needs to know for her exam."
"The student latest draft of his five-paragraph essay is nearly completed to my satisfaction; only a couple of small edits remain before the paper is finished. We have started defining a new vocabulary list also; since we only have a couple more sessions before the student takes a break from tutoring, we will not have him memorize all of the words as usual. Instead, our focus will be to fully define a longer-than-normal list for the student to peruse on his own over the summer."
"Began work with Critical Reading/Writing. Covered basics of sentence structure and use of commas on standardized tests. Completed SAT and ACT practice problems to see which test is best suited for the student."
"The student and I worked on the chapters relating to acids and bases and equilibrium kinetics. We went through the notes in her book and addressed confusing concepts. We also worked problems where we calculated the pH of solutions and determined the concentration using titrations.  We finished up by working problems where we had to calculate the concentration of reactants and products at equilibrium."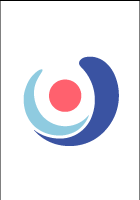 "Since our last session, the student has confirmed his upcoming test subject material and had a new study guide. We decided to go over the study guide for his Monday exam on "The Odyssey," which featured approximately 5 short-answer question on each book of the epic. I instructed him to use the following process: He must answer each question in the entire guide and cite his answer with a page number from the book. To do this, he must go through the entire guide several times, answering the easiest ones first, then going back through and rereading portions of the epic for answers to the hard ones. We got through Book IV when our time ran out and I left him with the previously described strategy for the rest of his work."
"We worked on social studies homework today and we also worked on building study skills for better success on tests. He is good at taking notes and typically transfers those notes directly to his study sheet. I was testing for real comprehension and an understanding of the context behind the lines from the notes.  As with science and math, it is important to understand the overall "story" being communicated through the "facts" that tend to get recorded as notes."
"The student and I reviewed Lesson 1: Personal Pronouns. To help answer the questions in section B, we reviewed predicate nominatives. I reviewed conjugations of the verb "to be," and how to identify the subject and predicate part of a sentence. I taught him a new technique to help identify whether or not a pronoun is being used properly in a sentence. He expressed a lot of confidence in his grammar skills, and shared his enthusiasm."
"We reviewed for her spelling test (she did excellently). We also completed a practice math test (she did great on this; she can now successfully complete problems involving multiplication). We also worked on word problems dealing with time. I will continue to encourage the student and work to help her progress."
"We went over the homework I assigned the twins on Wednesday. We also went over verbs the students will need to know for their next test. We went over vocabulary from the current chapter and completed a two-page quiz on verbs and comprehension. The twins did well, and we discussed assignments that are due next month."
"We reviewed some material on enzymes to prepare the student for his final Biology presentation/written exam. Emphasized the principles that govern enzymatic action and an application to a lab the class has done using Benedict's reagent/amylase/starch."
Nearby Cities:
Alpharetta LSAT Tutoring
,
Johns Creek LSAT Tutoring
,
Duluth LSAT Tutoring
,
Marietta LSAT Tutoring
,
Dunwoody LSAT Tutoring
,
Norcross LSAT Tutoring
,
Sandy Springs LSAT Tutoring
,
Decatur LSAT Tutoring
,
Roswell LSAT Tutoring
,
Lawrenceville LSAT Tutoring
,
Athens LSAT Tutoring
,
Atlanta LSAT Tutoring
,
Smyrna LSAT Tutoring
,
East Point LSAT Tutoring
,
Gainesville LSAT Tutoring
Nearby Tutors:
Alpharetta LSAT Tutors
,
Johns Creek LSAT Tutors
,
Duluth LSAT Tutors
,
Marietta LSAT Tutors
,
Dunwoody LSAT Tutors
,
Norcross LSAT Tutors
,
Sandy Springs LSAT Tutors
,
Decatur LSAT Tutors
,
Roswell LSAT Tutors
,
Lawrenceville LSAT Tutors
,
Athens LSAT Tutors
,
Atlanta LSAT Tutors
,
Smyrna LSAT Tutors
,
East Point LSAT Tutors
,
Gainesville LSAT Tutors
Call us today to connect with a top
LSAT tutor in Buford, GA
(404) 704-6763