Call Now to Set Up Tutoring:
(404) 704-6763
Private In-Home and Online Latin Tutoring in Buford, GA
Receive personally tailored Latin lessons from exceptional tutors in a one-on-one setting. We help you connect with in-home and online tutoring that offers flexible scheduling and your choice of locations.
Recent Tutoring Session Reviews
"The student and I went over her division fact homework and her science test study sheet.  We also worked on a Oral Language practice page.  The student did very well at choosing what to capitalize and finding the grammar errors.  We also spent 20 minutes reading "Paint the Wind.""
"We went over client's goals, an assignment, and reading comprehension. Helped him understand the material and write an outline, getting started on an essay.  The topic was 4 major political ideologies: conservative, liberal, social democrat, and Marxist.  "
"Covered more of thermal energy in physics. Also went over the ideal gas laws and their application in problems. Did not go over the summation of the laws though (PV=nRT) since it was not on the syllabus."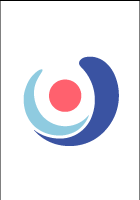 "The student and I first reviewed the areas that he was having difficulty with, which included tariffs, quotas, comparative advantage, current account, capital account, and balance of payments.  We also worked on spot transactions and forward transactions.  We then worked on reviewing the practice essay questions and the multiple choice questions that his teacher handed out. Progress was good.  He and I worked on the questions he was having difficulty with together, and he asked questions when necessary.  "
"The student and I discussed the format of the test. We analyzed her past test scores to see if we could identify patterns to her weaknesses. We worked on strategies for word in context questions and worked through two different practice sets. She did seem to grasp the basic concepts we discussed."
"Math - recognizing number patterns, adding 2 digit numbers (with carrying), basic addition skills 2-20, worksheet dealing with comparisons and multiples (not multiplying)  
English- reading comprehension story, practice spelling words, review words that she missed.    
Student was very attentive and focused today- she did a great job!"
"Completed quizzes and tests for the following Spanish assignments: "El Mercado" and "El Dinero." Reviewed basic vocabulary for both sections. Helped the student write a 25-line dialogue simulating a bartering session using section vocabulary words. Also helped the student read a multi-paragraph page on money in Latin America, similarities and differences to US currency, and translate and answer a six question assignment. Started the student on assignment addressing the imperfect tense, answering questions as to what he used to do habitually as a child. Encouraged the student to make list of vocabulary words, standard AR, ER, IR verb endings in present/preterite, and flash cards for irregular verbs to help memorization."
"Today the student and I covered another mast test in the book after reviewing homework assigned last time. The student is doing great on math and it is obvious she has been putting the time in to study and understand the concepts. She now works more systematically than when we first started and I really think it will show on the SAT. I then covered a bit of what makes a good essay and we tried some examples. We then worked on vocabulary, covering difficult words and recycling key words from last session, in order to get those down pat. We concluded with a few more test taking strategies while reviewing a few outstanding problems from previous sessions or homework."
"The student and I worked through a review sheet for his upcoming test. The problems focused on related rates, and included optimization, tangent line approximation, and applications of the first and second derivative when graphing."
"Finishing up with drawing Lewis structures of covalent structures. She had some trouble remembering all of the steps on where to put bonds and where to draw resonance, but the practice we did together really helped her."
"The student and I worked on his critical reading skills by going over his homework. We then focused on grammar and vocabulary, and I continued to stress how important learning his vocabulary is in order for him to be successful on his upcoming test. I gave him homework that included grammar, vocabulary, and critical reading. We discussed going over math briefly next week in our last session, since we haven't had time to cover any math thus far."
"The student worked on five math minute exercises. The student and I discussed and worked on her reading comprehension preparation test."
Nearby Cities:
Alpharetta Latin Tutoring
,
Johns Creek Latin Tutoring
,
Duluth Latin Tutoring
,
Marietta Latin Tutoring
,
Dunwoody Latin Tutoring
,
Norcross Latin Tutoring
,
Sandy Springs Latin Tutoring
,
Decatur Latin Tutoring
,
Roswell Latin Tutoring
,
Lawrenceville Latin Tutoring
,
Athens Latin Tutoring
,
Atlanta Latin Tutoring
,
Smyrna Latin Tutoring
,
East Point Latin Tutoring
,
Gainesville Latin Tutoring
Nearby Tutors:
Alpharetta Latin Tutors
,
Johns Creek Latin Tutors
,
Duluth Latin Tutors
,
Marietta Latin Tutors
,
Dunwoody Latin Tutors
,
Norcross Latin Tutors
,
Sandy Springs Latin Tutors
,
Decatur Latin Tutors
,
Roswell Latin Tutors
,
Lawrenceville Latin Tutors
,
Athens Latin Tutors
,
Atlanta Latin Tutors
,
Smyrna Latin Tutors
,
East Point Latin Tutors
,
Gainesville Latin Tutors
Call us today to connect with a top
Latin tutor in Buford, GA
(404) 704-6763