We are open Saturday and Sunday!
Call Now to Set Up Tutoring:
(404) 704-6763
Private In-Home and Online ISEE Tutoring in Buford, GA
Receive personally tailored ISEE lessons from exceptional tutors in a one-on-one setting. We help you connect with in-home and online tutoring that offers flexible scheduling and your choice of locations.
Recent Tutoring Session Reviews
"Today we discussed the English section and worked a bit on building their vocabulary and strategies for the sentence completion questions. Then we turned to math, where they both overall did a good job. The girl, in particular, has a tendency to make snap decisions with the math questions, without thinking them through, and the boy sometimes minor mistakes, stemming from simple computational errors. But they are both definitely improving and taking their time more with questions. They also each wrote an outline for a practice essay and did a good job of incorporating books they'd read in school and historical events into their essay."
"We divided our time evenly between the four types of questions we have been discussing together (sentence completion, sentence errors, passage based questions, and math). He shows significant improvement in vocabulary and grammar. We decided together to spend our last session working on geometry and reading so that he can have some extra practice before the upcoming."
"The student was able to complete two more sections of the reading and writing sections of the first practice test. Since her test is on November 8th, I'll be working intensively with her to boost her vocabulary skills as well as her reading comprehension."
"We reviewed coordinate geometry through the online questions. We worked on formulas and practiced questions 1) which worked through them with numbers and then 2) which worked through them with concepts. His math is improving and he is checking over his work much more now. We also touched on his essay and discussed his main ideas and examples."
"The student and I met for another online session of assessment tutoring. In this session we talked about ways to prepare for the test as he takes his first test in a week and a half. We also did a lot of math practice, mainly working with exponents. The student seems to understand the concept rather well as he was able to solve some rather difficult problems with very little assistance. Overall, I think the student will do great on the test!"
"Today the student and I reviewed reading exercises. Her reading comprehension has really improved! She will take her TOEFL test next Saturday. I know that this may be our last session, so I told her to please reach out if she needs any help before the test. I know that she will truly do well on the exam!"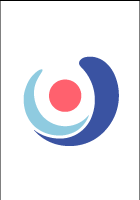 "Today, the student and I started SAT II prep. We worked through a practice exam, focusing on his close reading skills and ability to determine the meaning of a passage and the function of literary devices. Before test day, he needs to work hard on working slowly and carefully, but our biggest focus needs to be sheer practice. He does well when he's able to think like the test, so I'll have him do at least three practice tests before test day. For next session, he's going to do practice test 1 in the prep book and review the list of literary devices to memorize/mark for review the ones he doesn't understand."
"In this session, the student and I covered the basics of Algebra, such as solving equations through the use of quadratic functions and also factoring to solve equations. There were also equations that involved inequalities and also solving for x in terms of other variables. The student needed help the most with dealing with the same variable on two different sides of an equation and understanding what to do then. I was able to clear up some concepts and send her in the right way to understanding them. I left her to move on to the next section of word problems in her book."
"We worked through some problems that she had struggled with in the math sections I sent her questions about. She seemed to understand most of the issues after talking about them and was able to complete similar problems afterward. We also went through a critical reading diagnostic I had sent. It went relatively well, but she had some trouble regarding vocabulary which she is still practicing. Finally, we talked about some classic books that can be helpful to use for examples in the writing section. For next time, I'm sending her a diagnostic math, a diagnostic reading, and we are going to discuss two essays she wrote."
"Today was our first day with SAT writing. As we went through the questions, she was able to identify words that were incorrect. We also created some definitions for words she was having a hard time with, and went over some test taking strategies."
"The student and I covered the Math section of the SAT, working on more challenging areas to him with concerns of fractions, ratios and proportions. The student did extremely well today and demonstrated good skills in working through problems."
"Today, we covered her homework (very accurate) and an essay (well-written and insightful). Then, we proceeded to work on timed trials on writing again. She finished the longer section with seven minutes to spare, so she has been speeding up. Accuracy is high, and at this point we're reviewing more obscure grammatical concepts as they come up."
Nearby Cities:
Alpharetta ISEE Tutoring
,
Johns Creek ISEE Tutoring
,
Duluth ISEE Tutoring
,
Marietta ISEE Tutoring
,
Dunwoody ISEE Tutoring
,
Norcross ISEE Tutoring
,
Sandy Springs ISEE Tutoring
,
Decatur ISEE Tutoring
,
Roswell ISEE Tutoring
,
Lawrenceville ISEE Tutoring
,
Athens ISEE Tutoring
,
Atlanta ISEE Tutoring
,
Smyrna ISEE Tutoring
,
East Point ISEE Tutoring
,
Gainesville ISEE Tutoring
Nearby Tutors:
Alpharetta ISEE Tutors
,
Johns Creek ISEE Tutors
,
Duluth ISEE Tutors
,
Marietta ISEE Tutors
,
Dunwoody ISEE Tutors
,
Norcross ISEE Tutors
,
Sandy Springs ISEE Tutors
,
Decatur ISEE Tutors
,
Roswell ISEE Tutors
,
Lawrenceville ISEE Tutors
,
Athens ISEE Tutors
,
Atlanta ISEE Tutors
,
Smyrna ISEE Tutors
,
East Point ISEE Tutors
,
Gainesville ISEE Tutors
Call us today to connect with a top
ISEE tutor in Buford, GA
(404) 704-6763