Call Now to Set Up Tutoring:
(404) 704-6763
Private In-Home and Online HSPT Tutoring in Buford, GA
Receive personally tailored HSPT lessons from exceptional tutors in a one-on-one setting. We help you connect with in-home and online tutoring that offers flexible scheduling and your choice of locations.
Recent Tutoring Session Reviews
"We went over the overall structure of the SAT and then completed one math section of a diagnostic SAT. This was a 25 minute, 20 multiple choice question section. I am going to go over the student's answers for next week. After this, we began reviewing and practicing material involving basic arithmetic concepts. This included: sets (unions and intersections), the addition, subtraction, division, and multiplication of positive and negative numbers, absolute value equations and inequalities, reciprocals, and how to represent consecutive integers with variables. The student has needs some help with questions that involve symbols representing mathematical operations. I left him with SAT questions to complete for next time."
"Today the student and I reviewed practice exams for listening and structure sentences. She is doing better in this TOEFL subject area. She has "buckled down" on studying on a consistent basis. Next session, we will continue to work through practice exams and vocabulary words."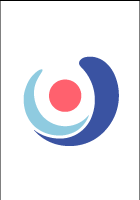 "I asked the student about what he feels his strengths and weaknesses are at this point, as we have pretty much gone over and practiced everything in the Critical Reading and Writing sections. He said he felt most comfortable with the writing multiple choice questions and least comfortable with the essay. The sentence completion and reading passages fell somewhere in the middle. Accordingly, we started by working on an essay together. It went well--I think he has a much better understanding of what they are looking for now. We also practiced some reading passages and a few sentence completions. He will take most of Practice SAT 2 from the book for our next session (just the reading and writing because he has already completed the math sections)."
"We had a great session today. The students did more practice problems that I had brought with me, one English section and one math. They did really well with the English questions where they had to recognize errors in sentences. They also seemed more focused with math, taking more time with each question. We also talked a bit about the essay section and brainstormed ideas."
"The student and I focused on the writing section today, discussing spelling differences and subordinate clauses. He has picked up on certain question types (singular vs. plural, parallelism, me vs. I) and answers these consistently correctly. This session, he answered approximately 2/3 of the questions correctly, in the range of a 600 score. For next time, to simulate test conditions, I have assigned him to complete a full prep college prep exam reading and writing sections with timing the prep book. I also am assigning a new vocab list. Great progress and I look forward to our meeting next week!"
"Today the student and I covered basic geometry and algebra. I gave him some vocab review to do before our next meeting."
"Another great session! The student and I spent the duration of the session working on an expository essay. She came prepared with more than the two ideas I asked of her as supporting topics for her essay. We continue to work on detailed explanations and appropriate way to transition her paragraphs. Her attitude was positive. She is ready to start working on items for the English II assessment exam beginning tomorrow including the persuasive essay. I met and spoke with the student's dad at length about homework I assign her and my general assessment of her skills and strengths."
"The students went through the structure and scoring of both assessment test, and looked at example problems from each. Both students should have the diagnostics for the first assessment test completed for next Tuesday."
"Today was the last session with the student. We covered quite a bit of the math section, and I helped her figure out how to use her graphing calculator's functions to solve problems. We also covered critical reading questions. She has made a lot of progress, and will be much more ready for her upcoming test."
"The student completed a practice assessment test for this session. We discussed the subject matter that she missed in each category, and talked as well about the differences in the kinds of questions, and the fact that test practice is not just about the material but also the construction of the problems to measure the material; it is simultaneously practicing the material and the test itself. For next weeks practice, I asked her to complete another practice assessment test, and to work on answering more of the problems."
"The student and I worked through a series of math flashcards and also did a practice test in the assessment test study guide. She is very good at solving the math questions and I am fully confident in her ability to perform on the quantitative section on the test. She's currently in pre-calc, which consists of problems far more complex than she's going to encounter on the assessment test."
"The student and I began our session by working on a multiple choice math section. Because she did so well on that, I decided the rest of our time would be best spent working on reading. She worked through two long reading passages, two short passages, a vocab section, and a sentence improvement section."
Nearby Cities:
Alpharetta HSPT Tutoring
,
Johns Creek HSPT Tutoring
,
Duluth HSPT Tutoring
,
Marietta HSPT Tutoring
,
Dunwoody HSPT Tutoring
,
Norcross HSPT Tutoring
,
Sandy Springs HSPT Tutoring
,
Decatur HSPT Tutoring
,
Roswell HSPT Tutoring
,
Lawrenceville HSPT Tutoring
,
Athens HSPT Tutoring
,
Atlanta HSPT Tutoring
,
Smyrna HSPT Tutoring
,
East Point HSPT Tutoring
,
Gainesville HSPT Tutoring
Nearby Tutors:
Alpharetta HSPT Tutors
,
Johns Creek HSPT Tutors
,
Duluth HSPT Tutors
,
Marietta HSPT Tutors
,
Dunwoody HSPT Tutors
,
Norcross HSPT Tutors
,
Sandy Springs HSPT Tutors
,
Decatur HSPT Tutors
,
Roswell HSPT Tutors
,
Lawrenceville HSPT Tutors
,
Athens HSPT Tutors
,
Atlanta HSPT Tutors
,
Smyrna HSPT Tutors
,
East Point HSPT Tutors
,
Gainesville HSPT Tutors
Call us today to connect with a top
HSPT tutor in Buford, GA
(404) 704-6763