Call Now to Set Up Tutoring:
(404) 704-6763
Private In-Home and Online History Tutoring in Buford, GA
Receive personally tailored History lessons from exceptional tutors in a one-on-one setting. We help you connect with in-home and online tutoring that offers flexible scheduling and your choice of locations.
Recent Tutoring Session Reviews
"We had a great session this week that was a good combination of subjects. We began with some of the student's summer reading materials: he wrote 2-3 "bullet point summaries" for each chapter, which he will do as he reads for the remainder of the book. He also wrote a character description as well as a general summary of what he's read so far. We then did a little reading comprehension work with a non-fiction passage and some mini-essays. He is getting better at "connecting the dots" by writing a strong thesis statement supported by details/quotes from the text to back it up. We spent the last half hour working on grammar. Although grammar is a self-admitted weak point for him, the basics were coming back to him as we reviewed who/whom and began talking about complements. Next week we'll pick right up where we left off with some more sentence structure!"
"Reviewed 1 Reading and 2 Science sections.  In-depth discussion regarding matching performance on test with abilities.  General discussion of December ACT Science section, based on pattern of responses."
"The student and I reviewed all her material she's gone over this semester.  She remembered the majority of it and was able to pick up on the rest as I started to explain.  There were a few things we didn't get to that she still needs to study, but she seemed to have a positive outlook about the whole thing."
"The student and I reviewed sight words that I introduced to her in our previous session. I have introduced about 10 new words because I feel that she is picking up on them rather quickly and that she can retain them easily. I started her on a higher reading level that challenges her a bit. Overall our session today was intense and filled with new concepts. One of the strategies I taught her in our reading session was that if she came to an unfamiliar word, she should skip it, read on, and see what word would make sense in the blank after rereading it. This worked well for her because she was able to figure out what the unfamiliar word was."
"The student and I reviewed the draft of her paper. We reviewed, line by line, the exits that I suggested. Then we discussed improvements for her introduction. Next, we discussed improvements on the literary analysis and conclusion sections. Finally, we discussed ideas for a title. Overall, it s quite a strong paper, particularly if she makes the necessary edits and completes the works cited page properly."
"The student and I worked on a small array of topics. We started with grammar, and I gave her a mini-capitalization lesson. We moved on to math. From our previous session, I had assessed that she struggled with word problems and issues with subtraction. I provided worksheets with subtraction word problems that we successfully did together. We then continued to work on reading comprehension in a workbook her mother provided. Finally, we closed with grammar again by correcting sentences she had written in her reading comprehension workbook."
"We started with electrostatics and worked our way back to mechanics. The student has a decent grasp of the material and should do well on the exam tomorrow. For the next session, we will review for the second part of the exam.

In electrostatics, we discussed the basic notions of charge, charging, electric force, and electric field. In mechanics, we started with circular motion worked with gravitation; momentum and its conservation; energy and its conservation; energy and work; hooks spring laws; and friction. We spent most of our time on mechanics since it is on the exam."
"Today we focused on the reading/verbal section of the test, particularly the sentence corrections. We practiced identifying the question's target topic, and learned rules about apostrophes and commas. The student had pretty good intuition about these corrections, but we practiced approaching them more strategically. Problem topics included past participles, diction, and double negatives - we will focus on these next week. The student should also study vocabulary with the reading activities we discussed."
"The student and I switched gears from vocabulary to summer reading when I realized how behind she is in her summer assignment. It's going to take dedication and commitment to catch up, but the student knows that. We continued through the math text, working on graphing piecewise functions. Once she gets to a point where she misses questions from small mistakes we move on--the goal is to cover concepts, and we can work on accuracy in whatever we're working on."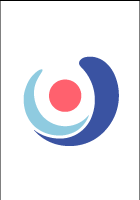 "We began wish an overview of some of the main differences between Spanish and English, mainly the use of gendered words. We covered the alphabet, pronunciation, and the sounds each letter makes. We also looked at singular pronouns. She informed me of her concerns about learning the language and what she struggles with most. Pronunciation and self-confidence when speaking trouble her the most. However, she is very eager, and by the end of the session, she seemed happy with the progress she had made."
"During today's session, the student and I covered probability. We began by reviewing terms related to this topic. Next, I went over how to calculate different types of probability. She was quick to understand whether a certain event was dependent or independent, or mutually exclusive or not. We worked on her homework problems together. She had several questions and did a great job on the problems we went over."
"We met to discuss how to fill in around the three bullet points that must be identified in the first five minutes of each essay portion. We worked to smooth transitions between paragraphs, and to identify the order of bullet points that works the best for the reader. The student had a much better grasp of this by the end of the session."
Nearby Cities:
Alpharetta History Tutoring
,
Johns Creek History Tutoring
,
Duluth History Tutoring
,
Marietta History Tutoring
,
Dunwoody History Tutoring
,
Norcross History Tutoring
,
Sandy Springs History Tutoring
,
Decatur History Tutoring
,
Roswell History Tutoring
,
Lawrenceville History Tutoring
,
Athens History Tutoring
,
Atlanta History Tutoring
,
Smyrna History Tutoring
,
East Point History Tutoring
,
Gainesville History Tutoring
Nearby Tutors:
Alpharetta History Tutors
,
Johns Creek History Tutors
,
Duluth History Tutors
,
Marietta History Tutors
,
Dunwoody History Tutors
,
Norcross History Tutors
,
Sandy Springs History Tutors
,
Decatur History Tutors
,
Roswell History Tutors
,
Lawrenceville History Tutors
,
Athens History Tutors
,
Atlanta History Tutors
,
Smyrna History Tutors
,
East Point History Tutors
,
Gainesville History Tutors
Call us today to connect with a top
History tutor in Buford, GA
(404) 704-6763