We are open until 8pm!
Call Now to Set Up Tutoring:
(404) 704-6763
Private In-Home and Online Finance Tutoring in Buford, GA
Receive personally tailored Finance lessons from exceptional tutors in a one-on-one setting. We help you connect with in-home and online tutoring that offers flexible scheduling and your choice of locations.
Recent Tutoring Session Reviews
"Today I worked with the student for half of the session on her reading assessment test. We reviewed some questions from a practice assessment test that I had her do for homework. We talked about finding the evidence in the story for the answers she chooses on the test. Then we worked on her math skills. We practiced rounding and solving word problems, by playing a board game and she only got to move ahead if she got the correct answer."
"Today we finished practicing the lesson on limits before moving on to sums of infinite geometric series and sigma summation notation. Thanks to our strong work with sequences and series, the student had no trouble picking up the infinite sums or sigma notation. Next week we will finish up the chapter by studying mathematical induction, and then we will tackle the student's out-standing chapter test."
"Started working on the science portion of the ACT. Talked over the different type of science passages and how to approach them. We then did two practice passages and talked over the questions and their answers."
"We begin our session reviewing sounds of the alphabet using hand motions for each letter. We reviewed four sight words(I think I overloaded her--I am going to only give her 2 sight words each session because 4 is quite a lot for a four year old) sight words were: I, a, the, like. She practiced writing these words using finger spacing  I introduced to her the importance of how to read(moving left to right, top to bottom) and the foundation of a book(front cover, back cover, spine). We also briefly read a simple I like book to practice one to one correspondence.  "
"Today we went through all the questions that were in his study guide. He only missed about 10/186 the first time through, which was great, and upon second review he was able to correctly answer those as well."
"The student and I talked about his strengths and weaknesses. We then went over the science section of Test 1, and I suggested that since he spends so much time reading all the information, he should try going straight to the questions. He seemed to like this method. We then went over the math section from his diagnostic test. We will meet again on Saturday, August 18 from about 3-5."
"Topics: Geometry word problem review (line segment problems, triangle problems, cylinder volume problems, circle problems), algebraic word problems, identifying sentence errors additional strategies, and  improving paragraphs additional strategies.
Progress:  The student  took another practice SAT test and performed at about the same level as he did on the previous one. It is good that he is completing practice tests, even if he does not feel that he is improving, as the exposure to the question types will make it more familiar to him each time. I believe he will enter the test well-prepared and comfortable with the material."
"Went over a recent test that he had taken. Paying attention to his work, I saw different topics that he wasn't so familiar with, so we covered them in minute detail. He has a certain understanding of specific concepts, but isn't 100% on all of them, meaning we need to review them all so that his understanding of future material will not be weakened."
"The student and I are on a renewed mission to tackle the SAT! We plan on focusing on all sections (practicing them in order), refining existing skills, doing practice questions, and learning more strategy. It was really encouraging to see that much of what we had covered a few months ago, she had retained. Her only homework for next Monday is to write one practice essay. Today we covered the first 4 sections of a practice test. We went over when to simply "guess and check" instead of work out equations for problems."
"Today we reviewed Chapter 8 sections 2 and 3 in preparation for the student's quiz tomorrow.   Section 2 topics covered were the multifactorial nature of sleep cycles, circadian rhythms, the period gene, and familial advanced sleep phase syndrome.  Section 3 covered intelligence and the evidence supporting its influence by genetic factors and environmental factors.  "
"The student and I reviewed problems from chapter 10 concerning circular motion. We practiced using the kinematic equations for angular displacement, velocity, and acceleration. We also applied Newton's Second Law to rotating bodies."
"The student practiced math and analogies for her upcoming SCAT. She worked 2 tests of math problems and 2 sets of analogies. The analogies were easy for her, but she needs to develop a firmer grasp on percentages and decimals. We decided to focus on the math section during our next sessions."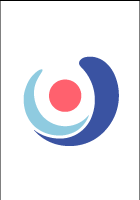 Nearby Cities:
Alpharetta Finance Tutoring
,
Johns Creek Finance Tutoring
,
Duluth Finance Tutoring
,
Marietta Finance Tutoring
,
Dunwoody Finance Tutoring
,
Norcross Finance Tutoring
,
Sandy Springs Finance Tutoring
,
Decatur Finance Tutoring
,
Roswell Finance Tutoring
,
Lawrenceville Finance Tutoring
,
Athens Finance Tutoring
,
Atlanta Finance Tutoring
,
Smyrna Finance Tutoring
,
East Point Finance Tutoring
,
Gainesville Finance Tutoring
Nearby Tutors:
Alpharetta Finance Tutors
,
Johns Creek Finance Tutors
,
Duluth Finance Tutors
,
Marietta Finance Tutors
,
Dunwoody Finance Tutors
,
Norcross Finance Tutors
,
Sandy Springs Finance Tutors
,
Decatur Finance Tutors
,
Roswell Finance Tutors
,
Lawrenceville Finance Tutors
,
Athens Finance Tutors
,
Atlanta Finance Tutors
,
Smyrna Finance Tutors
,
East Point Finance Tutors
,
Gainesville Finance Tutors
Call us today to connect with a top
Finance tutor in Buford, GA
(404) 704-6763