We are open Saturday and Sunday!
Call Now to Set Up Tutoring:
(847) 840-2442
Private In-Home and Online ISEE Tutoring in Buffalo Grove, IL
Receive personally tailored ISEE lessons from exceptional tutors in a one-on-one setting. We help you connect with in-home and online tutoring that offers flexible scheduling and your choice of locations.
How can a tutor help your child master the ISEE?
Help your student perform their absolute best on the Independent School Entrance Examination, or the ISEE. This critical exam can determine whether or not your student gains admission into the private school of their dreams, so make sure they have the resources they need to work towards success. Reach out to the educational directors at Varsity Tutors today to have your child paired with a compatible and professional ISEE tutor. Varsity Tutors will locate a ISEE tutor in Buffalo Grove, Illinois, who will use the most up-to-date resources to try to make sure your child excels on the ISEE.
Varsity Tutors will match your child with a tutor who best suits their individual personality and unique learning needs. One-on-one tutoring in Buffalo Grove can afford your child the ability to fine-tune their ISEE skills by asking questions and getting immediate feedback. Your child's qualified and skilled ISEE tutor may be able to answer your child's questions with as in-depth of answers as need be, so your child can gain a deep and well-rounded understanding of their materials. This strong knowledge of ISEE materials can assist your child in gaining the confidence they need to work towards success on test day.
Another benefit to an independent ISEE tutor is that this flexible individual can meet with your child at any time that works best for you and your student. If you would like your student to meet with their tutor in the comfort of your own home, this can be a possibility. Your child can also meet for a private tutoring session at a local library, their school's campus, a coffee shop, or any other appropriate location that best suits their individual learning needs. Through our live learning platform, your child can also learn through face-to-face online sessions. If your child has access to a computer, laptop, or tablet with Internet access, they can study for any location at any time, so there will always be time to understand the ISEE test materials. No matter which option you and your student choice, a skilled and passionate ISEE tutor can meet with your student in an environment that is most suitable for them. Varsity Tutors will match your child with a ISEE tutor in Buffalo Grove who will motivate your child to reach beyond his or her goals on the ISEE.
If ISEE tutoring sessions sound like a positive option for your child, reach out to us for assistance in connecting with an experienced ISEE tutor in Buffalo Grove, Illinois.
Recent Tutoring Session Reviews
"Today we finished an activity and also reviewed the student's homework for the Sentence Completion section. She is doing very well in grasping the method for answering these questions. She is making much improvement in this respect. She also is nicely acquiring the level of vocabulary needed to do well on this test. For the last 20 minutes of the session, we began going over the order of operations for next session. I told her that I wanted her to do the math practice problems that I had assigned her 2 weeks ago, because math will be the focus of our next session."
"The student practiced for the essay section of the exam. She learned how to develop 3 supporting points quickly. After deciding on the 3 supporting points, she learned to develop the topic sentences and decide whether her essay would be persuasive, expository, descriptive, or narrative. The thesis statement for the essay was then developed. The student caught on quickly. She is able to get her points across well when writing."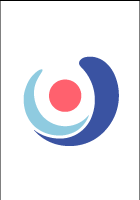 "We did a matching word game to review synonyms. Then the student did some reading comprehension after we reviewed the strategies. She did pretty well and we reviewed some of the words she didn't know from questions. Then we reviewed math concepts, going back over fractions & mixed numbers that we covered last time and moving on to converting fractions to decimals to percents. I also reviewed median, mode, mean, and range with her. She did some practice questions for sentence completions and then finished off the session with a few practice synonym questions."
"In our session today we focused on reviewing the Quantitative Reasoning section of the practice test that she took. She did fairly well, and seemed receptive to the idea that she can use shortcuts and work back from answers instead of doing each problem the "real math" way. In terms of math concepts, she needs some more review work on the relationships and formats of fractions, decimals, and percents. We have made some progress with thinking about percents and the related decimals in terms of pennies and dollars, but this is an area that still needs some reinforcement."
"The student and I looked over sample essay prompts and worked extensively on essay planning (pre-writing). She then worked on vocabulary building, focusing on roots and application of example words. Finally, we worked on word problems dealing with decimals and mixed operations."
"The student and I covered the following concepts in today's session: prime and composite numbers, solving for variables in algebraic functions, set of real numbers on either side of the equation either being equivalent or non-equivalent, linear geometry and isolating variables, plane geometry, hexagon perimeter, and also covered inference of subjective or character-based tone in non-fiction passages. Finally, we concluded the session by going over some commonly used words and phrases on the ISEE Upper Level, such as "exculpate" and "Demagogue." Great job! Keep up the fantastic work."
Nearby Cities:
Evanston ISEE Tutoring
,
Skokie ISEE Tutoring
,
Oak Park ISEE Tutoring
,
Downers Grove ISEE Tutoring
,
Highland Park ISEE Tutoring
,
Des Plaines ISEE Tutoring
,
Glencoe ISEE Tutoring
,
Naperville ISEE Tutoring
,
Oak Lawn ISEE Tutoring
,
Elmhurst ISEE Tutoring
,
Lombard ISEE Tutoring
,
Schaumburg ISEE Tutoring
,
Lake Forest ISEE Tutoring
,
Wheaton ISEE Tutoring
,
Gleview ISEE Tutoring
Nearby Tutors:
Evanston ISEE Tutors
,
Skokie ISEE Tutors
,
Oak Park ISEE Tutors
,
Downers Grove ISEE Tutors
,
Highland Park ISEE Tutors
,
Des Plaines ISEE Tutors
,
Glencoe ISEE Tutors
,
Naperville ISEE Tutors
,
Oak Lawn ISEE Tutors
,
Elmhurst ISEE Tutors
,
Lombard ISEE Tutors
,
Schaumburg ISEE Tutors
,
Lake Forest ISEE Tutors
,
Wheaton ISEE Tutors
,
Gleview ISEE Tutors
Call us today to connect with a top
ISEE tutor in Buffalo Grove, IL
(847) 840-2442