Call Now to Set Up Tutoring:
(832) 748-1733
Private In-Home and Online Science Tutoring in Bryan, TX
Receive personally tailored Science lessons from exceptional tutors in a one-on-one setting. We help you connect with in-home and online tutoring that offers flexible scheduling and your choice of locations.
Recent Tutoring Session Reviews
"The student and I reviewed some of the concepts for her upcoming final exam. Specifically, we spent a long period of time working through the concept of electric fields, electric fields produced by point charges, and electromagnetic force of a charge in an electric field."
"For geometry, we worked on areas of polygons, trapezoids, triangles, and circles, as well as inscribed and circumscribed shapes. We also worked on central, inscribed, and chords angles/ arcs. For biology, we went over the student's nervous system quiz. We discussed brain anatomy, the four lobes, the nervous system, and some menstrual cycle intro."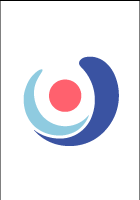 "We worked on AP Physics practice problems regarding finding tensions using Newton's laws, Ohm's laws, conservation of charge, net electric fields, Doppler effect, uniform circular motion, net forces on charges in certain arrangements, finding power, and dimension analysis. The student was struggling the most with the concepts her teacher didn't cover, like electric field lines. Her attitude toward the material was great."
"We studied how to apply Stefan Boltzmann's law in order to figure out temperature of a planet if its parent star's temperature and distance between the two is known. We also studied what role the mass of a star plays in its evolution and lifespan."
"First meeting with the student! We talked about her class, the subject matter, and her unfortunate teacher. She is extremely bright and obviously loves chemistry; her teacher is a long-term sub who apparently doesn't have much experience teaching. We covered dimensional analysis, stoichiometry, acid-base reactions, and neutralization. We covered her homework and worked out a few problems, discussing the pros and cons of using a multi-step process or relying more on shorter equations. I pushed for more of the former, as shortcuts should only be applied AFTER full understanding of WHY they work. I let her take the lead in figuring out problems, stepping in when I thought things were going astray. Overall, she has a great attitude and is a joy to tutor."
"We went through math again because the student had a math test on Friday. We covered logs and exponentials. She was still having some problems, but I think I helped her understand most of the concepts and she should be ready for her test."
Nearby Cities:
Bellaire Science Tutoring
,
West University Place Science Tutoring
,
Sugar Land Science Tutoring
,
Katy Science Tutoring
,
Missouri City Science Tutoring
,
Stafford Science Tutoring
,
Houston Science Tutoring
,
Pasadena Science Tutoring
,
Rosenberg Science Tutoring
,
South Houston Science Tutoring
,
Richmond Science Tutoring
,
Galena Park Science Tutoring
,
Meadows Place Science Tutoring
,
Hunters Creek Village Science Tutoring
,
Texas Science Tutoring
Nearby Tutors:
Bellaire Science Tutors
,
West University Place Science Tutors
,
Sugar Land Science Tutors
,
Katy Science Tutors
,
Missouri City Science Tutors
,
Stafford Science Tutors
,
Houston Science Tutors
,
Pasadena Science Tutors
,
Rosenberg Science Tutors
,
South Houston Science Tutors
,
Richmond Science Tutors
,
Galena Park Science Tutors
,
Meadows Place Science Tutors
,
Hunters Creek Village Science Tutors
,
Texas Science Tutors
Call us today to connect with a top
Science tutor in Bryan, TX
(832) 748-1733