We are open Saturday and Sunday!
Call Now to Set Up Tutoring:
(512) 299-3388
Private In-Home and Online ISEE Tutoring in Brushy Creek, TX
Receive personally tailored ISEE lessons from exceptional tutors in a one-on-one setting. We help you connect with in-home and online tutoring that offers flexible scheduling and your choice of locations.
How can a tutor help your child master the ISEE?
Varsity Tutors could help you schedule a private, one-on-one session with an experienced tutor. This can make an incredible difference for your student's academic future. High scores on the ISEE, or Independent School Entrance Exam, can offer your student a competitive advantage over their classmates. Better scores on this test can equal more options for private secondary schooling. The ISEE is a standardized test available to students in grades four through 11. This test has three different levels: lower, middle, and upper. The level of the test your student could take is determined by their current grade level.
One-on-one tutoring in Brushy Creek can afford your student the ability to fine-tune their ISEE skills by asking questions and getting immediate feedback. Varsity Tutors can connect you with an experienced tutor that is suited to your student's personality, establishing a genuine bond and making learning easier. Your child could learn from an expert with real-world experience, who can explain the concepts included in the ISEE.
A professional ISEE tutor in Brushy Creek, TX, can create study sessions to try to help your student make the most of their ability to excel on the exam. This is critical. After talking with you and your student, answering your questions, and learning what your desired goal is for the exam, your student's tutor will determine your student's proficiency with the material covered in the test. This will allow the tutor to highlight strengths and weaknesses, creating a more personalized approach to study the necessary material.
A skilled ISEE tutor in Brushy Creek will take your student's interests into account to create engrossing study sessions that keep your student focused and engaged the entire time. Varsity Tutors will find you a professional tutor that is patient and flexible. The tutor can schedule sessions around your family's schedule. Evening and weekend meetings are common. Whether you want the meetings to take place at your home or a nearby coffee shop, your child's tutor can accommodate. Online sessions are also available upon request.
Their tutor will cover all five sections of the ISEE, including the essay section. In addition, you can expect your student to be armed with essential test-taking strategies. This could help go after the goal of success on the ISEE exam and potentially offer your student an advantage and edge over the other students. Call us today to find ISEE tutors in Brushy Creek, TX, to try to help your child to prepare for the ISEE exam.
Recent Tutoring Session Reviews
"This session I began by quizzing her on adding and subtracting negative numbers. We did a bit more practice with this concept and she seemed to get better at it as the session progressed. Lastly, the student had a project that she needed help finishing for math."
"For this session we covered a little from each section to keep things moving. We reviewed strategies for the sentence completion section and then she did a practice set. She did well only missing three. Then she did a practice essay and we reviewed an essay on the same topic in the study book, so she could see another strategy of writing. We did a word memory game to review vocabulary and definitions she missed in the practice synonym section. Lastly, we reviewed math concepts including order of operations, adding and subtracting positive and negative numbers, and multiplying and dividing positive and negative numbers."
"The student practiced vocabulary reasoning and reading comprehension. She worked with prefixes to derive new words as well as learning strategies for reading quickly and accurately to find the information presented in the questions. She has been spending time with vocabulary, as she was able to eliminate incorrect synonyms accurately. She was assigned two reading comprehension pieces to work on. We will review these when we meet next Wednesday."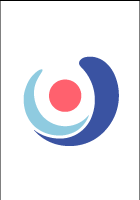 "Today we did the Verbal Reasoning, Mathematics, and Reading Comprehension sections of the review practice book. She will complete the next two sections at our next meeting (math and essay), and receive feedback about her performance on the other areas. To help her build vocabulary, she will find and read from Lemony Snicket's A Series of Unfortunate Events and Frances Hodgson-Burnett's A Little Princess. She will also create vocabulary lists to help her understand the meaning of certain Greek and Latin roots (taken from the prep book for the ISEE)."
"This was our first session, so we first talked about generally what to expect of the test and also set forth a Math Monday, Words Wednesday schedule moving forward. The student has a good grasp of many of the basic concepts relating to math vocabulary, numbers, and operations. She needs some work on more advanced concepts such as working with negative numbers and complicated fraction work, but she seemed to be understanding concepts quickly as they were introduced. For next time, she will start vocabulary work."
"I had a great second session with this student. We started the session by reviewing the basic breakdown of the ISEE--the different sections, what each section entails, how many problems there are in each section, and how much time she'll have to complete each section. After going over this info we delved into the actual material, beginning with synonyms, which make up the first half of the verbal reasoning portion on the ISEE. She did well with the strategies we talked about for solving this type of problem, and we were able to get through this section rather quickly. With the time left in our session, we reviewed some basic topics that I hadn't had a chance to go over in our first session, to get an idea of what level she is at and what things she knows and doesn't know in various areas. She seemed to have a bit of confusion about the differences between mean, mode, median, and range (and how to calculate each), so with our remaining time we reviewed these topics."
Nearby Cities:
Thousand Oaks ISEE Tutoring
,
Helotes ISEE Tutoring
,
Leon Valley ISEE Tutoring
,
Converse ISEE Tutoring
,
Scenic Oaks ISEE Tutoring
,
Universal City ISEE Tutoring
,
Schertz ISEE Tutoring
,
San Antonio ISEE Tutoring
,
New Braunfels ISEE Tutoring
,
Cibolo ISEE Tutoring
,
Lakeway ISEE Tutoring
,
Boerne ISEE Tutoring
,
Floresville ISEE Tutoring
,
Fair Oaks Ranch ISEE Tutoring
,
Bulverde ISEE Tutoring
Nearby Tutors:
Thousand Oaks ISEE Tutors
,
Helotes ISEE Tutors
,
Leon Valley ISEE Tutors
,
Converse ISEE Tutors
,
Scenic Oaks ISEE Tutors
,
Universal City ISEE Tutors
,
Schertz ISEE Tutors
,
San Antonio ISEE Tutors
,
New Braunfels ISEE Tutors
,
Cibolo ISEE Tutors
,
Lakeway ISEE Tutors
,
Boerne ISEE Tutors
,
Floresville ISEE Tutors
,
Fair Oaks Ranch ISEE Tutors
,
Bulverde ISEE Tutors
Call us today to connect with a top
ISEE tutor in Brushy Creek, TX
(512) 299-3388