We are open Saturday and Sunday!
Call Now to Set Up Tutoring:
(765) 810-0787
Private In-Home and Online SAT Tutoring in Brownsburg, IN
Receive personally tailored SAT lessons from exceptional tutors in a one-on-one setting. We help you connect with in-home and online tutoring that offers flexible scheduling and your choice of locations.
How can a tutor help you master the SAT?
Coming in at three hours, not counting the essay, the redesigned Scholastic Aptitude Test, or SAT, is probably the most challenging one you have yet to manage. You can score up to 1,600 points by understanding the writing, reading, and math questions. Although these are multiple choice, the path is not easy. That is until you understand the format and the techniques for answering as many questions right as possible. The reading/ writing sections are labeled "evidence-based." On the SAT, many different skills are tested, so you will need exceptional working knowledge on punctuation, grammar, sentence structure, and a lot more. To do well, it is important to brush up on every related topic, and to shore up any weaknesses, ahead of the exam - this can certainly be a nail-biting time in your academics. A passionate SAT tutor in Brownsburg, IN, could help make your educational process more efficient, more enjoyable, and less stressful.

A tutor can work with your learning style and exact level of understanding on any topic. They first identify your strengths and weaknesses to develop a plan of attack. A personalized study plan can be formulated to handle topics of concern. Your tutor can focus on a specific learning style, and use materials most strongly related to your needs. They may even assess how you improve, in order to adapt their lessons. Practice tests are a major a part of preparation, so your tutor can go over your performance and why you got certain answers wrong.

Each time you receive tutoring, a session is scheduled at the best time for you. Your tutor can meet when the school day has ended, or over the weekend. They'll also meet at a place that is most convenient, even your own home. You may collaborate face-to-face on the web as well, using a live learning platform with use of tutoring and study tools. Flexibility is just one of a long list of advantages of SAT tutoring. If you are getting ready for the SAT, let our educational directors connect you with a tutor in Brownsburg, IN.

Even if you just have to learn about approaching the SAT, your Brownsburg tutor can work with you regarding the format. They may demonstrate how to eliminate wrong answers and navigate a challenging text. Confidence is a major factor when sitting down for the SAT, so it's not only about knowing what's on it. A personal tutor will focus on you and your success. Call us to find an SAT tutor in Brownsburg, who can customize their approach to your abilities and learning style. They can effectively replace fear with a positive, can-do attitude.
Recent Tutoring Session Reviews
"The student and I worked through approximately 65 SAT math questions, two reading comprehension passages, and approximately 15 grammar questions. On the math section, we focused on geometry (including alternate interior angles, relationships between triangles, and area), the quadratic equation, systems of equations, inequalities, and interpreting charts. On the reading section, we focused on comparative humanities and social science. He did particularly well in understanding the interaction between passages and the role of details in the passage as a whole. We also worked through a few grammar questions, with a particular focus on noun-verb agreement and word choice."
"The student took the reading, writing, and first math sections of Practice Test 2. He said most of the explanations for the reading and writing questions made sense, so today, we went over the no-calculator math section in detail, covering every question. Many of the questions involve topics that are new to him, but he put great effort into understanding them, writing down some of the steps so as to better remember them. Finally, we went through the first 16 questions on the writing portion of Practice Test 3. Next week, we will finish our review of math and writing."
"The student was engaged, as usual. We covered the writing and language and mathematics sections of the exam. The student had some challenge with identifying correct punctuation use, but overall, he had good command of the elements of sentences. We will continue to work on punctuation. On the math section, we covered ratios, proportions, and percentages. The student demonstrated conceptual mastery. We then looked at some of the new vocabulary in a pair of reading passages, and I left the student with the passages to read for our next session."
"The student will be completing a full SAT on her own between now and our next session, so we should have a very good idea of how and where she's improved, and how and where she still needs to improve next week."
"The student worked on a timed calculator section, and then we went over the questions she got wrong or didn't know how to solve. She has improved a lot over the 3 months I have been teaching her. She signed up for the SAT in March and we are planning on sketching out a study outline soon."
"The student wrote another practice essay, and this one was definitely stronger and faster than the first. I am seeing continued improvement in this area for him, though more practice is always better. We also did some math review. I don't foresee math being an issue for him, as long as he stays focused. I've advised him to take at least one full-length practice exam, timed."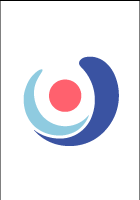 Nearby Cities:
Indianapolis SAT Tutoring
,
Fishers SAT Tutoring
,
Carmel SAT Tutoring
,
Greenwood SAT Tutoring
,
Lawrence SAT Tutoring
,
Plainfield SAT Tutoring
,
Greenfield SAT Tutoring
,
Beech Grove SAT Tutoring
,
Zionsville SAT Tutoring
,
Speedway SAT Tutoring
,
Avon SAT Tutoring
,
Mooresville SAT Tutoring
,
Danville SAT Tutoring
,
Carmel Arts & Design District SAT Tutoring
,
Mile Square SAT Tutoring
Nearby Tutors:
Indianapolis SAT Tutors
,
Fishers SAT Tutors
,
Carmel SAT Tutors
,
Greenwood SAT Tutors
,
Lawrence SAT Tutors
,
Plainfield SAT Tutors
,
Greenfield SAT Tutors
,
Beech Grove SAT Tutors
,
Zionsville SAT Tutors
,
Speedway SAT Tutors
,
Avon SAT Tutors
,
Mooresville SAT Tutors
,
Danville SAT Tutors
,
Carmel Arts & Design District SAT Tutors
,
Mile Square SAT Tutors
Call us today to connect with a top
SAT tutor in Brownsburg, IN
(765) 810-0787