We are open until 8pm!
Call Now to Set Up Tutoring:
(617) 947-9800
Private In-Home and Online Pre-Calculus Tutoring in Brookline, MA
Receive personally tailored Pre-Calculus lessons from exceptional tutors in a one-on-one setting. We help you connect with in-home and online tutoring that offers flexible scheduling and your choice of locations.
Recent Tutoring Session Reviews
"The student and I went over a chapter review on more Trig identities, working on recognizing possible paths to take to best solve a problem. We also reviewed some homework questions that he had been unclear on in preparation for his upcoming test."
"We cleared up some questions the student had about modeling altitude problems with right triangles. When we finished clearing up her questions on all current material, we looked ahead to the next lesson to be covered in class, the Law of Sines, and I taught her the whole lesson. We reviewed the basic formula for the rule and rudimentary problems that call for it, then went on to discuss its application to finding the area of a triangle and how to handle ambiguous SSA cases."
"The student and I practiced doing proofs with quadrilaterals. We focused on thinking about the proof backwards, and that seemed to really help her. We went back and practiced the Two Point theorem for proving that a line segment was a perpendicular bisector. Then the student and I went through some of her future homework, focusing on how to tell if you can form more than one triangle if given an angle and a set of legs. We also talked about when to use the Law of Sines."
"Reviewed what we went over regarding parabolas, quizzing her on knowledge concepts and equations. Moved into functions and talking about how to work with them. Taught her how to do p's and q's quicker and what certain givens from problems represent in terms of solving the problem. Also went over Max Area equation again."
"The student wanted to split the time between pre-cal and physics, so we started by working problems of every type from her pre-cal review and finished by working on her online physics assignment. She got over 100% on the assignment, which counts as a quiz grade."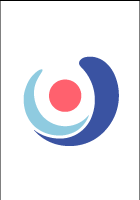 "During this session, basic organizing plans were discussed. Lastly, a pre-cal review worksheet was started."
Nearby Cities:
Westminster Pre-Calculus Tutoring
,
Portland Pre-Calculus Tutoring
,
Worcester Pre-Calculus Tutoring
,
Hartford Pre-Calculus Tutoring
,
New Britain Pre-Calculus Tutoring
,
Middletown Pre-Calculus Tutoring
,
Woonsocket Pre-Calculus Tutoring
,
Leominster Pre-Calculus Tutoring
,
Fitchburg Pre-Calculus Tutoring
,
Marlborough Pre-Calculus Tutoring
,
Norwich Pre-Calculus Tutoring
,
New London Pre-Calculus Tutoring
,
Groton Pre-Calculus Tutoring
,
New Hampshire Pre-Calculus Tutoring
,
Oregon Pre-Calculus Tutoring
Nearby Tutors:
Westminster Pre-Calculus Tutors
,
Portland Pre-Calculus Tutors
,
Worcester Pre-Calculus Tutors
,
Hartford Pre-Calculus Tutors
,
New Britain Pre-Calculus Tutors
,
Middletown Pre-Calculus Tutors
,
Woonsocket Pre-Calculus Tutors
,
Leominster Pre-Calculus Tutors
,
Fitchburg Pre-Calculus Tutors
,
Marlborough Pre-Calculus Tutors
,
Norwich Pre-Calculus Tutors
,
New London Pre-Calculus Tutors
,
Groton Pre-Calculus Tutors
,
New Hampshire Pre-Calculus Tutors
,
Oregon Pre-Calculus Tutors
Call us today to connect with a top
Pre-Calculus tutor in Brookline, MA
(617) 947-9800