We are open until 8pm!
Call Now to Set Up Tutoring:
(847) 840-2442
Private In-Home and Online Physics Tutoring in Brookfield, IL
Receive personally tailored Physics lessons from exceptional tutors in a one-on-one setting. We help you connect with in-home and online tutoring that offers flexible scheduling and your choice of locations.
Recent Tutoring Session Reviews
"The student shared his writing assignment from last time.  We reviewed it and I noted that he used several strategies that we had been working on.

We focused on figurative language today, mostly similes and metaphors.  We began with a warm-up game where we wrote similes together, then we read a poem and Greek myth and identified the figurative language used throughout.  We then went back to his writing assignment from last week and added similes to make his writing more vivid and interesting.

He has an assignment for next time where he will write about his pet dogs, employing the strategies we have learned so far."
"Today the student and I continued our discussion of radicals. I had her practice some complex radical problems and simplify expressions. She is getting very good at recognizing perfect squares and simplifying. Also, I introduced dividing by radicals. Then we talked a little about order of operations and how to check problems. Finally we ended the session by playing a game involving numbers and math."
"Did a review of complex numbers and synthetic division. Then began work on root theorems. Student needs minor help with root theorems because she doesn't completely understand how they work, but is doing better with them."
"The student's geometry test is Monday - we completed a test review and two textbook assignments, one a chapter review and the other a chapter test. This unit is on surface areas and volumes of all solids."
"The student and I continued on with Saxon and the geography/"Volcano" book we've been working through. He is one of the absolute most intelligent, diligent, and thoughtful students I've had the pleasure of working with."
"Today, we reviewed her homework as well as went over 6 times tables.  We went over comprehension strategies from the reading comprehension book.  We went over the main idea as well as meaning of the reading passage."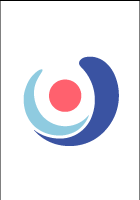 "We went over the student's lab in which she ran an experiment in class. We went over the data she collected, and from it derived an experimental value for a Faraday and Avogadro's number. We also looked at the reaction that had occurred in the experiment and the student wrote an equation for it. Using the volume of hydrogen gas, I helped her calculate the number of moles of it produced. We worked through the whole experiment in order for her to know the extent of knowledge expected by the teacher for this reaction. We also went over some additional homework questions."
"Today I met with the student and his family and started working with him on the Verbal and Writing sections of the SAT test.  I went over the results of his SAT test from May, then went over strategies about how to take the SATs.  "
"The student has her biology final tomorrow so we spent the session reviewing all of the topics she has covered this semester. We focused mostly on some of the early chapters about scientific theory and basic concepts of biology and chemistry since we haven't spent any time on that this semester. She understood most of the material, it was just a matter of reviewing and practicing memorizing some vocabulary. The student and I worked on her math review. I had prepared some review questions for science, but she had spent the whole day reviewing science and didn't feel the need to do anymore. With her algebra, she seems to understand the concepts but tends to make simple mistakes. As long as she double checks her work, she should do well on her final."
"We went over proofs for triangles and complex angle finding in multi triangle systems. She seemed to really understand everything which I'm really excited about."
"The student and I covered acid base, pH calculations, LeChatelier Principle, definition of equilibrium constant, interpretation of the value of equilibrium constant. I recommended to her to reviews the ions, read her class notes as well as the book. I recommended that the student studies and reads the material before our scheduled next meeting on 4/8. She student has an exam on Weds."
"We went over the reading practice sections I had given the student last time. He did fairly well, and quickly grasped the nature of the question types and commonly used trap answers that I formally introduced him to. This took up the bulk of our session. We moved on to a review of the essay and planned out a sample essay, brainstorming and writing out a sample thesis. I stressed the mechanical nature of the assignment and the student seemed more confident about it. We finished with an overview of the science section and the different passages involved. For this week, I assigned the student a review of the content in the ACT prep book, as much as he is able to do, and next week we will begin reviewing questions, sections, and entire practice tests."
Nearby Cities:
Aurora Physics Tutoring
,
Crystal Lake Physics Tutoring
,
St. Charles Physics Tutoring
,
Oswego Physics Tutoring
,
Lake in the Hills Physics Tutoring
,
Batavia Physics Tutoring
,
Woodstock Physics Tutoring
,
Huntley Physics Tutoring
,
Yorkville Physics Tutoring
,
North Aurora Physics Tutoring
,
Montgomery Physics Tutoring
,
Whitewater Physics Tutoring
,
Oconomowoc Physics Tutoring
,
Fort Atkinson Physics Tutoring
,
Campton Hills Physics Tutoring
Nearby Tutors:
Aurora Physics Tutors
,
Crystal Lake Physics Tutors
,
St. Charles Physics Tutors
,
Oswego Physics Tutors
,
Lake in the Hills Physics Tutors
,
Batavia Physics Tutors
,
Woodstock Physics Tutors
,
Huntley Physics Tutors
,
Yorkville Physics Tutors
,
North Aurora Physics Tutors
,
Montgomery Physics Tutors
,
Whitewater Physics Tutors
,
Oconomowoc Physics Tutors
,
Fort Atkinson Physics Tutors
,
Campton Hills Physics Tutors
Call us today to connect with a top
Physics tutor in Brookfield, IL
(847) 840-2442