We are open Saturday and Sunday!
Call Now to Set Up Tutoring:
(617) 947-9800
Private In-Home and Online ISEE Tutoring in Brockton, MA
Receive personally tailored ISEE lessons from exceptional tutors in a one-on-one setting. We help you connect with in-home and online tutoring that offers flexible scheduling and your choice of locations.
How can a tutor help your child master the ISEE?
The Independent School Entrance Exam is a test administered to students who are seeking entrance into private grade schools around the nation. Depending on which grade level your child is at, they will take either the lower, middle, or upper ISEE. The ISEE is broken into five different sections, which include verbal reasoning, quantitative reasoning, math achievement, reading comprehension, and an essay portion. The test is used by the admissions departments of private schools to gauge your child's aptitude in certain areas in order to see if they will be a fit at that school. If it is a goal to have your young student attend one of these elite private grade schools, then achieving a high score on this exam is a must. And equipping your child with every tool available will be vital for them to obtain this high score. The educational directors at Varsity Tutors could help your child find a qualified, professional ISEE tutor in Brockton, MA.
Call us to find an ISEE tutor in Brockton who can customize their approach to your child's abilities and learning style. The one-on-one attention your young student could receive from their tutor will ensure that each study session is crafted around their specific needs. And every study session takes place in an atmosphere void of stress and distractions, so you child's learning potential can be maximized. One of the greatest advantages of having a personal tutor is that your student may be able to ask questions and receive direct feedback that has been tailored to their specific needs by the tutor. This is something they will never get in a traditional classroom setting, where one instructor must take into account the needs of many students, minimizing the individual attention provided to each student. Your child's tutor will formulate a lesson plan for them that is built around their specific strengths and weaknesses as these relate to the ISEE. This could give your child a major advantage over their peers, who will also be taking the test and competing for spots at the same private grade schools.
We can find an expert ISEE tutor for your student in Brockton, MA, who can work at a time that is most convenient for them. This means that they may be able to learn at a pace that is comfortable for them in an environment that is unrushed and stress-free. And your child's tutor may be able to meet them in a location that is convenient, whether in person or online via the live interactive learning platform through Varsity Tutors.
So, don't hesitate to find your child a tutor who could help them get the scores they need to gain admission into an elite private grade school. We could help your student find Brockton tutors to help them hone their ISEE skills to potentially improve on their exam.
Recent Tutoring Session Reviews
"This session we started by going over military time because the student told me that this would be on her state assessment test. We also reviewed math concepts that she was having trouble with that week. Then, we proceeded to go over the vocabulary concepts that I introduced to her our last session. I also checked her note cards that I assigned her to do for homework. She did pretty well."
"Today we test the student on decimal operations and rounding as well as work on her vocabulary. For math, she has a good handle on decimal operations. She is able to complete these using standard algorithms, and makes few mistakes when doing so."
"We worked on some synonym exercises and some verbal reasoning. We reviewed skills to use in order to find the right word in completing the sentence exercises, such as hinting words like: but, although, rather than, instead of, and we used context clues."
"This was our first meeting, so the first 10 minutes we spent getting to know each other. Then I had her take a practice test. She did the verbal section and the first math section, and then we reviewed her answers. She did pretty well in verbal, though we will focus on sentence completions in future sessions. She did well on the first part of the math but started guessing. We will work on taking her time to work through questions."
"The student worked through an initial assessment, and we discussed what she will need to do to be successful on the ISEE, and in her application to the school of her choice. The assessment identified the areas of concern as: vocabulary, geometry, and using variables. She learned how to eliminate vocabulary choices, by identifying the root, and using the prefix in a word. She also learned a method to quickly pick out the smallest, or largest fraction, in a series, by estimating the decimal. She received practice work in quantitative reasoning, reading comprehension, and essay writing, to complete by our next session."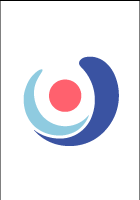 "Today, we continued our same technique of using the diagnostic tests to help the student study for her ISEE. We began the day with a Math test, and she did very well with the concepts. Afterwards, we worked again on Verbal. She made a list of unfamiliar words to make into flashcards for practice until the next session."
Nearby Cities:
Portland ISEE Tutoring
,
Worcester ISEE Tutoring
,
Hartford ISEE Tutoring
,
New Britain ISEE Tutoring
,
Meriden ISEE Tutoring
,
Middletown ISEE Tutoring
,
Woonsocket ISEE Tutoring
,
Leominster ISEE Tutoring
,
Fitchburg ISEE Tutoring
,
Marlborough ISEE Tutoring
,
Norwich ISEE Tutoring
,
New London ISEE Tutoring
,
Groton ISEE Tutoring
,
New Hampshire ISEE Tutoring
,
Oregon ISEE Tutoring
Nearby Tutors:
Portland ISEE Tutors
,
Worcester ISEE Tutors
,
Hartford ISEE Tutors
,
New Britain ISEE Tutors
,
Meriden ISEE Tutors
,
Middletown ISEE Tutors
,
Woonsocket ISEE Tutors
,
Leominster ISEE Tutors
,
Fitchburg ISEE Tutors
,
Marlborough ISEE Tutors
,
Norwich ISEE Tutors
,
New London ISEE Tutors
,
Groton ISEE Tutors
,
New Hampshire ISEE Tutors
,
Oregon ISEE Tutors
Call us today to connect with a top
ISEE tutor in Brockton, MA
(617) 947-9800