Call Now to Set Up Tutoring:
(617) 947-9800
Private In-Home and Online German Tutoring in Brockton, MA
Receive personally tailored German lessons from exceptional tutors in a one-on-one setting. We help you connect with in-home and online tutoring that offers flexible scheduling and your choice of locations.
Recent Tutoring Session Reviews
"Today the student and I did the homework she did not do over the week and we looked at long and short vowel sounds. Then we reviewed some basic spellings of vocabulary and played a game using long i sounds. Then we read a chapter out of "The Dognapped Cat" and I gave her one more chapter to read for next time. I hope she can finish the book this week so that we can start working on her work from school next week."
"The student and I learned 30 new vocab words and she is showing great progress in using the words in sentences. We completed our geometry review and reviewed some key concepts. We ended with passage reading exercises--she is getting most questions correct."
"Student 1 and student 2 both had math homework to work on. It's starting a new concept of graphing linear equations and I think they both are understanding it."
"The student did a practice science section and we reviewed his answers.  He had excellent testing strategy.  We reviewed overall strategies, and I left him with some tips to review next week prior to his test.  From when we began, he is noticeably better at strategizing on the test."
"The student impressed me this week with the progress she's making. Her algebra is dramatically improved and she has a really good attitude towards trying to learn and catch up. Today we split our time between physics and algebra II. On physics, I taught her how to solve trigonometry problems with right triangles (SOH-CAH-TOA). She picked up the concept very quickly. In algebra, we worked on a review packet of linear equations that covered ~6 weeks of material from Algebra I. The student initially had some difficulty with algebraic manipulations but this was mostly perfect by the time we finished."
"We went over the Science portion of the ACT. All together, she got a 20 on this section, with a raw score of 20/40. With a few more practice problems I have suggested for her and a little more work on testing anxiety, I believe she will increase her score."
"The student and I worked on math worksheets for exponents, absolute value equations, and absolute value inequalities. Some of this material was review and the student has shown tremendous improvement in both speed and accuracy. However, we still have some more work left to do on the more challenging exponent problems."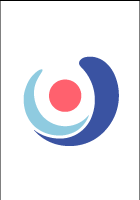 "Worked with manipulation of logarithms and exponentials, and derivatives and integrals of the two; completed his homework assignment and some additional problems to make sure he understood the process."
"Genetics- DNA, Protein Synthesis. By next meeting, the student will clear out her A day binder of old materials and organize her topics: French, History, Debate, Biology."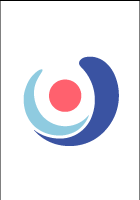 "Tonight we continued studying Russian adjectives. I believe gradually the students have begun feeling more comfortable with the subject. Also, I taught them 10 Russian colors. As homework, I asked them to put together expressions consisting of the personal pronoun my+adjective+noun."
"Today we learned the phrase for "What is this?" focusing on both animate and inanimate subjects. We learned words for different words like "boy" and "elephant" and I quizzed him on his progress, on which he did very well."
"We continued our weekly schedule of going over the student's quiz. We then switched over to working on her homework that was due the next day."
Nearby Cities:
Portland German Tutoring
,
Worcester German Tutoring
,
Hartford German Tutoring
,
New Britain German Tutoring
,
Meriden German Tutoring
,
Middletown German Tutoring
,
Woonsocket German Tutoring
,
Leominster German Tutoring
,
Fitchburg German Tutoring
,
Marlborough German Tutoring
,
Norwich German Tutoring
,
New London German Tutoring
,
Groton German Tutoring
,
New Hampshire German Tutoring
,
Oregon German Tutoring
Nearby Tutors:
Portland German Tutors
,
Worcester German Tutors
,
Hartford German Tutors
,
New Britain German Tutors
,
Meriden German Tutors
,
Middletown German Tutors
,
Woonsocket German Tutors
,
Leominster German Tutors
,
Fitchburg German Tutors
,
Marlborough German Tutors
,
Norwich German Tutors
,
New London German Tutors
,
Groton German Tutors
,
New Hampshire German Tutors
,
Oregon German Tutors
Call us today to connect with a top
German tutor in Brockton, MA
(617) 947-9800