Call Now to Set Up Tutoring:
(847) 840-2442
Private In-Home and Online Geometry Tutoring in Bridgeview, IL
Receive personally tailored Geometry lessons from exceptional tutors in a one-on-one setting. We help you connect with in-home and online tutoring that offers flexible scheduling and your choice of locations.
Recent Tutoring Session Reviews
"The student has an upcoming test, so we spent the session reviewing and uncovering any troubling problems. He did find some of the inequality proofs to be challenging, but we found a way to solve them using class material. (The largest angle, is opposite the largest side.) Besides the inequalities, he was on top of the subject matter."
"In today's session after a introduction we went over quadratics. We discussed how to find zeros, vertex, y-intercept of a function. We discussed other characteristics with quadratic functions. The main goal for this session was to review material for a test that she will be taking tomorrow. I feel that she is ready for her test. I asked if she felt confident enough which she did. I assigned other practice problems for her to work on in her study hall."
"We continued on with transforming 2D figures into 3D figures by rotating along an axis. She did a great job figuring out that the shapes made would be cylinders or pyramids. At first, she struggled with finding the radius. I showed her that when rotated, she would have the circumference. Thus, she would have to use that to find the radius in order to calculate the surface area and volumes. After doing a couple with her, she was able to do the last two completely and correctly on her own. After, I made up some area review problems for her to practice for her test next week."
"We first went over a problem from the student's exam (Unit 7 on Tuesday) that she wasn't sure about. We worked through it for a few minutes, and we are confident that she reached the correct answer. I also had brought some worksheets with special triangles problems. We worked through these for about an hour. For the rest of the session, I had a worksheet that was similar to the problems she described working on in class after her exam, and we worked on those problems. These were problems involving altitudes and right triangles."
"CONCEPTS: 1. Similar Triangle. 2. Trigonometry - find the sine, cosine, and tangent functions given the sides and an angle measure in a triangle. STUDY SKILLS: Daily review of concepts. Spiral review."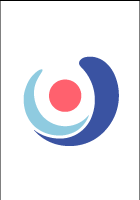 "I assisted the student with his Algebra II test preparation by going over his review with him and by giving him extra problems for practice. We went over the binomial theorem; factoring polynomials; identifying polynomials by their degrees; and multiplying, dividing, adding, and subtracting polynomials. He did a good job and feels confident about the test."
Nearby Cities:
Aurora Geometry Tutoring
,
Crystal Lake Geometry Tutoring
,
St. Charles Geometry Tutoring
,
Oswego Geometry Tutoring
,
Lake in the Hills Geometry Tutoring
,
Batavia Geometry Tutoring
,
Geneva Geometry Tutoring
,
Woodstock Geometry Tutoring
,
Huntley Geometry Tutoring
,
Yorkville Geometry Tutoring
,
North Aurora Geometry Tutoring
,
Montgomery Geometry Tutoring
,
Whitewater Geometry Tutoring
,
Fort Atkinson Geometry Tutoring
,
Campton Hills Geometry Tutoring
Nearby Tutors:
Aurora Geometry Tutors
,
Crystal Lake Geometry Tutors
,
St. Charles Geometry Tutors
,
Oswego Geometry Tutors
,
Lake in the Hills Geometry Tutors
,
Batavia Geometry Tutors
,
Geneva Geometry Tutors
,
Woodstock Geometry Tutors
,
Huntley Geometry Tutors
,
Yorkville Geometry Tutors
,
North Aurora Geometry Tutors
,
Montgomery Geometry Tutors
,
Whitewater Geometry Tutors
,
Fort Atkinson Geometry Tutors
,
Campton Hills Geometry Tutors
Call us today to connect with a top
Geometry tutor in Bridgeview, IL
(847) 840-2442