Call Now to Set Up Tutoring:
(310) 617-6847
Private In-Home and Online English Tutoring in Brea, CA
Receive personally tailored English lessons from exceptional tutors in a one-on-one setting. We help you connect with in-home and online tutoring that offers flexible scheduling and your choice of locations.
Recent Tutoring Session Reviews
"The student and I spent our time together completing the week's homework assignment. We also performed corrections on his spelling test, and the student wrote a request to his teacher that it be accepted for extra credit."
"We continued the student's ACT Math prep by going over basic Algebra prep and beginning some Geometry. The student performed flawlessly on the Algebra--she would go on to say it's been her best Math class in school--but began to struggle on the Geometry. Next time we'll revisit Geometry."
"Today went pretty well with the student.  She performed really well on her exam, and received an 80%.  I was impressed, and feel she will pass this test with no problem.  I am looking forward to our next few sessions, to fully solidify her assessment test work.  "
"Today was the first session with the student. She was able to complete one practice ACT exam that we scored and reviewed.  Her composite score was an 18, weakest with Reading (12) and strongest with science (21).  We spent most of the session going over the English and math sections. We reviewed several of the grammar rules.  In the math, she did fairly well.  She was actually able to answer most of the questions on her once I gave her a gentle reminder of the material that the question was covering."
"Today we continued to review the presentation assignment. We practiced finding articles through the University on-line library, creating internal citations in the speaker notes, creating a reference list in the presentation, writing an introduction and conclusion, and adding interest to a slide."
"Today the student and I worked with his spelling words.  We talked about words that have long vowel sounds and making the "e" sound with the letter y.  He did a great job and seemed confident today.  We reviewed sight words and sounding out unfamiliar words.  He read his reading story to me and we worked on his comprehension of the story.  "
"The student and I spent most of our time going over matrices and the included topics such as finding determinants, inverses, and solving matrices.  We also spent some time covering graphic transformations and how they relate to a change in functions.  We practiced solving matrices most of the time to ensure that she could do matrix row operations correctly."
"Reviewed the diagnostic test with the student.  I worked with him on the English and science sections, and was encouraged by his strong performance."
"The student has a Spanish test tomorrow so we did a bunch of stuff for that.  Primarily he needs to know a bunch of vocabulary with a bit of grammar added into the mix (ir + a + infinitive construction).  He does really well with the large quantities of vocabulary that he's assigned.  If he keeps learning words at this rate, he'll be fluent in no time!"
"We worked on the ACT reading and math tests. On the reading section, we spent an hour going over a passage exhaustively, emphasizing learning vocabulary through context. In math, we focused on trig questions."
"We covered reaction types, stoichiometry, and chemistry foundations. He initially struggled with the setups for stoichiometry problems, but after running a few examples he quickly grasped the concept well."
"We covered hypothesis testing by walking through the process and then working her homework assignment together. By the end of the session, she was familiar with the steps but not necessarily comfortable. We talked about which problems to revisit if she wants more practice."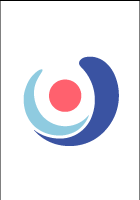 Nearby Cities:
Malibu English Tutoring
,
Pacific Palisades English Tutoring
,
Oxnard English Tutoring
,
Woodland Hills English Tutoring
,
Santa Clarita English Tutoring
,
Thousand Oaks English Tutoring
,
Simi Valley English Tutoring
,
Ventura English Tutoring
,
Camarillo English Tutoring
,
Moorpark English Tutoring
,
Santa Paula English Tutoring
,
Agoura Hills English Tutoring
,
Calabasas English Tutoring
,
Port Hueneme English Tutoring
,
Fillmore English Tutoring
Nearby Tutors:
Malibu English Tutors
,
Pacific Palisades English Tutors
,
Oxnard English Tutors
,
Woodland Hills English Tutors
,
Santa Clarita English Tutors
,
Thousand Oaks English Tutors
,
Simi Valley English Tutors
,
Ventura English Tutors
,
Camarillo English Tutors
,
Moorpark English Tutors
,
Santa Paula English Tutors
,
Agoura Hills English Tutors
,
Calabasas English Tutors
,
Port Hueneme English Tutors
,
Fillmore English Tutors
Call us today to connect with a top
English tutor in Brea, CA
(310) 617-6847