Call Now to Set Up Tutoring:
(518) 300-4098
Private In-Home and Online Pre-Calculus Tutoring in Brainard, NY
Receive personally tailored Pre-Calculus lessons from exceptional tutors in a one-on-one setting. We help you connect with in-home and online tutoring that offers flexible scheduling and your choice of locations.
Recent Tutoring Session Reviews
"We did test-review and preparation. The student had been doing excellent with the material, and we reviewed further and built fluency. Then, we switched over to non-trigonometric aspects of the class, introducing how to handle powers, factoring, piecewise functions, and other pickings from a very broad range of subjects. This is in preparation for another major test this Thursday."
"We discussed logarithmic and exponential functions. I had the student do a few examples from the textbooks to apply what she had learned. We reviewed functions and their properties over the remaining 40 minutes."
"We finished Chapter 4 on trig functions. First, we reviewed trig circle solutions and trig functions. Then, we covered inverse trig functions and solving equations using the trig circle. Lastly, we covered the laws of sins and cosines."
"We finished reviewing the concepts of logarithmic and exponential functions (compositions and inverses) and other concepts from the previous day's (relating to the student's final exam). The student struggled the most with logarithmic and exponential functions. We will continue to work on this next session."
"We finished up the student's midterm review, which covered mostly sinusoidal functions (which he was doing well on)."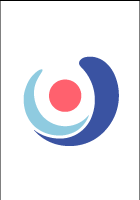 "We focused on word problems involving systems of equations. The student's main struggle was interpreting the equations he generated (he's pretty good at coming up with the equations, though!). The main strategy for this was reading the whole problem and practice; he's good at generating the equations from what I saw, so I think a bit more confidence and critical thinking is all that is needed, and that can be fixed with practice."
Nearby Cities:
Westminster Pre-Calculus Tutoring
,
Connecticut Pre-Calculus Tutoring
,
Portland Pre-Calculus Tutoring
,
Hartford Pre-Calculus Tutoring
,
Waterbury Pre-Calculus Tutoring
,
Albany Pre-Calculus Tutoring
,
Danbury Pre-Calculus Tutoring
,
New Britain Pre-Calculus Tutoring
,
Schenectady Pre-Calculus Tutoring
,
Bristol Pre-Calculus Tutoring
,
Meriden Pre-Calculus Tutoring
,
Middletown Pre-Calculus Tutoring
,
Troy Pre-Calculus Tutoring
,
Shelton Pre-Calculus Tutoring
,
Torrington Pre-Calculus Tutoring
Nearby Tutors:
Westminster Pre-Calculus Tutors
,
Connecticut Pre-Calculus Tutors
,
Portland Pre-Calculus Tutors
,
Hartford Pre-Calculus Tutors
,
Waterbury Pre-Calculus Tutors
,
Albany Pre-Calculus Tutors
,
Danbury Pre-Calculus Tutors
,
New Britain Pre-Calculus Tutors
,
Schenectady Pre-Calculus Tutors
,
Bristol Pre-Calculus Tutors
,
Meriden Pre-Calculus Tutors
,
Middletown Pre-Calculus Tutors
,
Troy Pre-Calculus Tutors
,
Shelton Pre-Calculus Tutors
,
Torrington Pre-Calculus Tutors
Call us today to connect with a top
Pre-Calculus tutor in Brainard, NY
(518) 300-4098