Call Now to Set Up Tutoring:
(716) 703-0319
Private In-Home and Online ISEE Tutoring in Bowmansville, NY
Receive personally tailored ISEE lessons from exceptional tutors in a one-on-one setting. We help you connect with in-home and online tutoring that offers flexible scheduling and your choice of locations.
How can a tutor help your child master the ISEE?
If you're looking into private or independent schools to provide your child with an unparalleled education, you've probably already heard about the Independent School Entrance Exam (ISEE) that may be required. Amongst other possible entrance requirements, the ISEE will allow the school to see your child's educational progression thus far and determine if the school is a good fit. Your child may feel pressure and nervousness upon taking the test, so confidence and preparation is key for a good score. Varsity Tutors can help you find a professional ISEE tutor in Bowmansville to work with your child towards adequate preparation on the day of the exam.

Middle and high school students have a lot going on in their lives and can sometimes have trouble focusing on studying for a test, or even focusing on what's being asked of them during a test. The ISEE has five sections and takes approximately three hours to complete, so focus and concentration are crucial for your child to pursue an acceptable score. An experienced tutor who knows the ins and outs of the exam is a great way for your child to learn concentration and test taking techniques to strive to ensure much-needed focus throughout the grueling test. An expert ISEE tutor in Bowmansville, NY, will give your child the chance to learn concepts slowly and gradually until he or she can thoroughly comprehend the subjects.

The exam includes sections on verbal reasoning, quantitative reasoning, reading comprehension, math achievement, and an essay portion. Your child may Try to feel confident in all portions of the test but a few. A personal tutor can focus on the exact subjects your child needs work on, and spend time building your child's confidence while coaching them on how the test will be presented. The Varsity Tutors educational directors can identify a private ISEE tutor in Bowmansville who will address all of your child's ISEE concerns.

Is your schedule hard to accommodate? An experienced tutor can meet your child at your home, at another location that works for you, or through a face-to-face online platform that caters to your demanding schedule. We can find you an expert ISEE tutor in Bowmansville, NY, who can work at a time that is most convenient for you.

Don't let your child struggle to prepare for the exam alone while feeling lost and confused! A personal tutor could help your child gain confidence and get 100 percent prepared for the exam.
Recent Tutoring Session Reviews
"Today we did the practice test and went over the score report together. The student's stanines were roughly verbal reasoning 3, quantitative reasoning 4, reading comprehension 5, and math achievement 5.

I left him with the following to do each day this week to finish strong: ten to fifteen minutes vocabulary review, five sentence completion problems, five synonym problems, three quantitative comparison problems, and two word problems from quantitative reasoning.

Tomorrow we will go over the essay and do some vocabulary review, and on Thursday, we will do a light review in all the test categories.

Great session! I am optimistic for his test. He has shown great improvement since we began together."
"Today we worked on both the math and quantitative section solving for variables, as well as adding, subtracting, multiplying, and dividing them. It's coming together very nicely, but I recommend more practice to make the concepts stick a little better in order to avoid confusion on test day."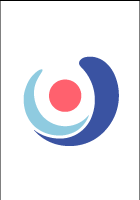 "Today, the student and I started by working on problems with averages. We followed that by doing the UNRAVEL strategy again, but slowing down our pace and going over reading passages carefully. We ended with some vocab practice, where he showed that he already knows prefixes pretty well."
"Today, we began a review of the essay. The student had many wonderful details to add to his essay, but he struggled with organization and structure. We worked on how to plan his essay and how to work with timing. We broke down each paragraph and talked about what is important to include in each paragraph. He was very responsive and his writing improved throughout the session. For the second hour, we worked on the math section. We built on the fractions concepts that we covered last session. For example, last week we worked on equivalent fractions, and this week we added in converting them to decimals. He should keep brushing up on his multiplication fast facts, because this will help him in both math sections. Great job today!"
"Today, we finished reviewing last week's paired questions with the text. The student still needs practice going back in the text and pulling specific evidence, so we spent a good deal of time practicing that today. After completing the questions, he completed a Venn Diagram for the two main characters followed by a "book talk" for the passage. He needed assistance summarizing the plot of the story. He gave specific details about the story and needed help broadening his two-sentence summary to truly capture the main idea. We will continue with this next time to continue building comprehension."
"We started with multiplication tables. The student improved and was able to memorize the entire table in 4 minutes and 30 seconds. She said it is much more fun when we time ourselves. We did more middle- and upper-level geometry, and learned about the coordinate plane and how to plot points on it. It is quite abstract for an elementary school student, since it involves X and Y-axis and positive and negative numbers. She did great. We did handwriting practice as a break, and I quizzed her on vocabulary words while she worked on handwriting."
Nearby Cities:
Niagara Falls ISEE Tutoring
,
Angola ISEE Tutoring
,
Bryant ISEE Tutoring
,
Derby ISEE Tutoring
,
Grand Island ISEE Tutoring
,
Lewiston ISEE Tutoring
,
Clarence Center ISEE Tutoring
,
Niagara University ISEE Tutoring
,
East Amherst ISEE Tutoring
,
Medical Park ISEE Tutoring
,
Niagara Falls International Airport ISEE Tutoring
,
Harris Hill ISEE Tutoring
,
Orchard Park ISEE Tutoring
,
Cheektowaga ISEE Tutoring
,
Erie County ISEE Tutoring
Nearby Tutors:
Niagara Falls ISEE Tutors
,
Angola ISEE Tutors
,
Bryant ISEE Tutors
,
Derby ISEE Tutors
,
Grand Island ISEE Tutors
,
Lewiston ISEE Tutors
,
Clarence Center ISEE Tutors
,
Niagara University ISEE Tutors
,
East Amherst ISEE Tutors
,
Medical Park ISEE Tutors
,
Niagara Falls International Airport ISEE Tutors
,
Harris Hill ISEE Tutors
,
Orchard Park ISEE Tutors
,
Cheektowaga ISEE Tutors
,
Erie County ISEE Tutors
Call us today to connect with a top
ISEE tutor in Bowmansville, NY
(716) 703-0319