Call Now to Set Up Tutoring:
(303) 502-9552
Private In-Home and Online Physics Tutoring in Boulder, CO
Receive personally tailored Physics lessons from exceptional tutors in a one-on-one setting. We help you connect with in-home and online tutoring that offers flexible scheduling and your choice of locations.
How can a Physics tutor help you?
Electromagnetic waves, velocity, kinetic theory- these are exciting topics that shouldn't be dulled by worry over passing a class or test. If your child is having trouble keeping up in physics class, you are doing the right thing seeking help. Physics is an advanced science that may be challenging. The tutor we may connect you to may understand the topic in-depth and have proven tools to teach your child. This is an effective combination that has worked for countless previous clients. Our educational directors in Boulder, CO, may find you physics tutors who may try to help you maximize your study time.

Let the tutor we pick for you show your child the almost magical world of unbalanced forces and simple harmonic motion. It is natural to be interested in how the world works. Physics may explain many of the curiosities of matter and space. Simple electric fields may bring about amazing changes to the atmosphere and even the behavior of animals. Help your child become excited instead of remaining intimidated by seeking our help. The educational directors at Varsity Tutors are experienced at connecting students in Boulder with physics tutors.

We may find you an expert physics tutor in Boulder who may work at a time that is most convenient for you. Everyone's schedule is different, and your child is no doubt busy with his or her other studies or extra-curricular activities. The tutor we match you with may be flexible enough to work around your schedule and meet your child for lessons in or outside the home. Tutoring may even be accomplished over the internet.

Physics builds on the science education your child had in earlier years. It also requires a strong understanding of math. It is more than just a technical subject, however. It gives real insight into the amazing world we live in and may inspire your child to choose a respected career.

Get your child's linear momentum back so they may advance in their science education. Their confidence could improve. Learning something that was once difficult is an excellent way to genuinely boost self-esteem. Your child may learn that it is ok to ask for help from an expert. That is often the easiest way to get the job done correctly. There is no need to struggle along feeling alone and isolated. Call the Varsity Tutors educational directors in Boulder, CO, to find an expert physics tutor today.
Recent Tutoring Session Reviews
"Today, the student and I worked on the supplemental sections of her college applications. We worked on two different applications that requested more detail on her extracurricular activities and her appropriateness for admission into the programs of her choice. We also finished and reedited the original essay for one of her other college admissions response.  "
"Today with the student we worked on the English section of the SAT. Previously we had gone over the components/techniques for the essay and the reading section; today was all about reviewing the grammar that is tested. There are a lot of specific rules that I like to go over for the English section, and after that we worked on applying those in questions. Hopefully he will work through more practice sections before our next session so that we can go through them together."
"The student and I answered the summer reading questions about Grapes of Wrath, and it became clear that she didn't remember a lot of what she read. We read plot summaries and character analyses to help remind her of the book while forming responses to the reading questions."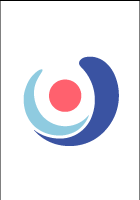 "The student worked on algebra hw. He worked on absolute value inequalities. We worked through some issues and he did very well. We also worked on significant figures in chemistry. He had to round to a specified number of sig figs as well as manipulate scientific notation problems."
"Today we continued to review missed problems on the student's practice tests. She seems to struggle most with running out of time, as she skips a lot of problems. She will continue to take practice tests under timed conditions so she can get used to the pacing. I asked her to start keeping a "cheat sheet" of important formulas and concepts to review during the days before the exam."
"Seeing as how it was our first session, I introduced myself and provided background information while the student told me about his goals for the course and beyond. We then began filling in conceptual gaps from kinematics. Specifically, I defined distance, displacement, speed, velocity, and acceleration. I came up with practice problems focused on acceleration and velocity in 1D motion. The student said the session helped immensely, and I am looking forward to working with him."
"We worked through the student's assignment on statistics together. This unit is pretty simple because there are only a few equations, and he already learned them from other chapters. I had him start several of the problems without my help, and he wrote down most of the equations to solve too. I think this unit was helpful because he got to use and really understand concepts like torque, equilibrium, and choosing a reference frame. We also talked a bit about his last test, which was apparently challenging. We'll go over it fully when he gets it back."
"We reviewed the topics of relative velocity and force for the student's upcoming physics test. By the end of the session, the student demonstrated that he understood the concepts and was able to solve the related problems."
"Today we worked on the student's exam, which covered projectile motion and vectors. Through the session she seemed to have a better and better understanding of how to approach projectile problems and how to analyze the horizontal and vertical components of the problem separately."
"The student worked on problems involving a mass on an incline as well as masses hanging from a pulley. She seemed to be more comfortable after a brief discussion on terminology and some problem solving techniques."
"Went over science worksheet with the student, covering different forms of thermal exchange (conduction, convection and radiation). Questions included critical thinking questions which required analysis of everyday life.

Worked on reading questions with him for his two reading assignments. Once finished, we reviewed vocabulary words for his social studies test and sample problems for his long division math quiz."
"During this session, I helped my client prepare for a test which she will be taken on Monday. I went over her past test and I was able to work her through each of the problems including those she got and right and wrong. Topics I covered during this session are, integration using u-substitution, integration using trig-substitution, and solving differential equations using separable variables. She wasn't really struggling with anything in particular besides one question that was a little tricky. I worked her through this problem, and I asked her to do it all over again, and she worked it out exactly how I expected to. After I was done with this session, I was very sure that she is well prepared for her test on Monday."
Nearby Cities:
Thornton Physics Tutoring
,
Lakewood Physics Tutoring
,
Golden Physics Tutoring
,
Arvada Physics Tutoring
,
Denver Physics Tutoring
,
Longmont Physics Tutoring
,
Broomfield Physics Tutoring
,
Northglenn Physics Tutoring
,
Wheat Ridge Physics Tutoring
,
Lafayette Physics Tutoring
,
Louisville Physics Tutoring
,
Erie Physics Tutoring
,
Federal Heights Physics Tutoring
,
Superior Physics Tutoring
,
Colorado Physics Tutoring
Nearby Tutors:
Thornton Physics Tutors
,
Lakewood Physics Tutors
,
Golden Physics Tutors
,
Arvada Physics Tutors
,
Denver Physics Tutors
,
Longmont Physics Tutors
,
Broomfield Physics Tutors
,
Northglenn Physics Tutors
,
Wheat Ridge Physics Tutors
,
Lafayette Physics Tutors
,
Louisville Physics Tutors
,
Erie Physics Tutors
,
Federal Heights Physics Tutors
,
Superior Physics Tutors
,
Colorado Physics Tutors
Call us today to connect with a top
Physics tutor in Boulder, CO
(303) 502-9552