Call Now to Set Up Tutoring:
(617) 947-9800
Private In-Home and Online Science Tutoring in Boston, MA
Receive personally tailored Science lessons from exceptional tutors in a one-on-one setting. We help you connect with in-home and online tutoring that offers flexible scheduling and your choice of locations.
How can a Science tutor help you?
Science can be a fascinating subject to learn in school. Without the right assistance, though, it can be a difficult subject for many young and mature students alike. There are so many branches of science that it can quickly become overwhelming to grasp them all in the span of a couple of months, which is what some courses may require. If your child is struggling with their science class, Varsity Tutors can help you connect them with a tutor who can assist them with their studies. Matching your child with a tutor is also a great option to help them prepare for the MCAS (Massachusetts Comprehensive Assessment System) exam. Boston science tutoring can also aid your student with their homework and science projects.

No matter what branch of science your child is struggling with, there is an experienced tutor who can help them with their science coursework. If your child needs someone to explain evolution or the scientific process because they struggle the most with those areas, their tutor can determine how to teach each topic to try to make it engaging and understandable. Your child can benefit a lot from a tutor's style of teaching. Why? A professional tutor can teach the same material in different ways. This is necessary because every student learns differently, and tutors can adapt their teaching style to their student's preferred learning style. Science tutors in Boston, Massachusetts, may assist your child in studying for their science class effectively.

Science tutoring in Boston can give your child the attention they need to help them with science. A personal tutor can make a point to hold sessions in an environment that gives your child the freedom to ask questions, learn comfortably, and focus on the material they need to hone in on. If your child is not receiving the individualized attention they need in the classroom, then their personal tutor can work at their personal pace and plan sessions around their unique needs.

Scheduling the tutoring sessions is easy. Your child's tutor can be flexible and take your and your child's commitments into consideration. If your child has to meet right after school, a session could be held in the school library or a study room. Sessions can also be held in the comfort of your own home. If, for any reason, an in person session cannot be planned, Varsity Tutors has a handy online learning platform that allows for live, face-to-face sessions. Boston, Massachusetts, science tutoring may be the academic decision that you've been needing to make for your child.
Recent Tutoring Session Reviews
"The student and I went over his science packet over continental drift, in preparation for his test this upcoming week. I showed him how the answers for the packet are located on his school's website."
"I taught and tested the student on the area of struggle in science and he seemed to now fully understand the concept.

In social studies the student has a test on Monday. I gave him methods of study and reviewed all the areas he determined to be most difficult for him. We set up an extra session for Friday in order to further prepare him for the test."
"We started by completing the students Forensics homework and then moved on to tackling Chapter 2 of the Forensics book. I also assigned the student a homework assignment to read and outline the rest of Chapter 2 by next Monday."
"The student worked on Science (Astronomy), Reading, and Math. She studied for her science test, completed Chapter 7 in Reading book, and worked word problems in math. I will be sending her more difficult word problems, as she said the ones she had were too easy and wanted to increase the difficulty."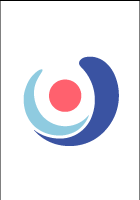 "This session with the student was to help her review for her science exam. We went over the chapters covering vertebrates including fish, amphibians, reptiles, birds, and mammals. We then reviewed the digestive system, including the different types of nutrients the human body needs, and how each organ in the system assists in extracting and processing the nutrients from the food we consume. We agreed on finishing the review tomorrow, along with wrapping up review for her math exam."
"Student A and I worked on her math homework - specifically algebra and word problems. After her math, we studied for her Physical Science test. She seems prepared but needs to review the measurements again.
Student B and I worked on his Bio today. In effort to try and make it easier for him, I used analogies and talked about things he's into. We also had to do a quick skimming of the Chapter Review section - focusing on key vocab words."
"The student spent most of the time working on a test review packet for chemistry. The student answered multiple choice and fill in problems dealing with chemistry. We reviewed density, physical and chemical properties, elements, compounds and mixtures. The student also worked on a few pre-algebra questions."
"Reviewed metric and customary units of measurement, factor trees for mathematics, religion bible books review.

I gave the student some more factor trees and he was more confident about them and answered 98% correct."
"We studied for the student's science test tomorrow, reviewing her watershed packet thoroughly. She was able to explain the entirety of the packet to me with confidence at the end of our session today. We also reviewed more conversions from last session as well as percentage problems."
"Today we went over a science worksheet based on graphing and slope. We talked about how to apply the formulas she's learned in math and what they mean when graphing actual scientific data."
"Helped client reviewed concepts of density, volume, and mass, along with D=M/V formula and algebraically being able to manipulate that formula to solve for mass and volume. Also reviewed concepts of physical versus chemical changes in regards to combining materials (reviewed lab where the students combined various substances (water, salt, sugar, vinegar, iodine, etc.) to create either mixtures or new compounds). Lastly, helped client complete math homework, reviewing how to solve for a variable by transferring operations to the opposite side of the equation. This involved multiplying by reciprocals when the coefficient of the variable is a fraction."
"We reviewed his science test (much improved 89%!). He is great at memorization. We also completed his math homework, which he did quickly and competently. He's very strong in computation. Great attitude and great love for learning, which is the most important thing."
Nearby Cities:
Westminster Science Tutoring
,
Portland Science Tutoring
,
Worcester Science Tutoring
,
Hartford Science Tutoring
,
Nashua Science Tutoring
,
Middletown Science Tutoring
,
Woonsocket Science Tutoring
,
Leominster Science Tutoring
,
Fitchburg Science Tutoring
,
Marlborough Science Tutoring
,
Norwich Science Tutoring
,
New London Science Tutoring
,
Groton Science Tutoring
,
New Hampshire Science Tutoring
,
Oregon Science Tutoring
Nearby Tutors:
Westminster Science Tutors
,
Portland Science Tutors
,
Worcester Science Tutors
,
Hartford Science Tutors
,
Nashua Science Tutors
,
Middletown Science Tutors
,
Woonsocket Science Tutors
,
Leominster Science Tutors
,
Fitchburg Science Tutors
,
Marlborough Science Tutors
,
Norwich Science Tutors
,
New London Science Tutors
,
Groton Science Tutors
,
New Hampshire Science Tutors
,
Oregon Science Tutors
Call us today to connect with a top
Science tutor in Boston, MA
(617) 947-9800