Call Now to Set Up Tutoring:
(617) 947-9800
Private In-Home and Online Reading Tutoring in Boston, MA
Receive personally tailored Reading lessons from exceptional tutors in a one-on-one setting. We help you connect with in-home and online tutoring that offers flexible scheduling and your choice of locations.
How can a Reading tutor help you?
Having proper reading skills is one of the most important components of success in education and the professional world. There are many times throughout our lives that require us to read critically and make decisions based on what we have read. For this reason, students are taught the importance of reading at an early age. If you are the parent of a child in elementary school who is struggling with reading, you may help them get the assistance they need through private lessons. Find reading tutors in Boston by calling the Varsity Tutors educational directors today.

If your child doesn't develop the proper reading skills for their grade level, they could face serious consequences that affect their performance in all subjects. Help them work to improve in their course with the assistance of a professional reading tutor in Boston, MA, today. One-on-one reading lessons may give your child the opportunity to engage in an active learning environment, where their tutor may work closely alongside them to overcome their problems. Your child might improve their reading skills through activities that improve phonics and fluency. Their tutor may also ask them questions related to characters and setting in the stories they read and may also ask your child to make predictions of what may happen next. By doing this, the tutor is able to evaluate your child's reading comprehension skills, and they provide your child with a learning program that could improve their weaker areas.

Each of the independent reading tutors that we may help you find in Boston are experienced professionals. They are happy to design study guides that suit your child's specific goals. This means that your child may learn in a manner that teaches general reading skills, or the tutor may create a study program that prepares your child for evaluations like the Massachusetts Comprehensive Assessment System. Whatever your student's goals may be, there is a tutor who is happy to help them pursue their goals in a fun and engaging manner.

Private lessons are an excellent way to try to help your child get the assistance they need. Lessons are able to be scheduled around your family's routine so that lessons are as convenient as possible. The tutor is happy to meet your child's day or night at a location of your choosing. You may even register your student for face-to-face online tutoring classes via our live learning platform. Get help with your child's reading with the help of an expert tutor in Boston, MA, today.
Recent Tutoring Session Reviews
"The student and I worked on cursive per his teacher. I spoke with his teacher on Friday evening, and she really wants him to be writing more. We worked on it today, but I really think we need to scaffold into it. I don't think he is used to writing that much at school, so we are going to focus more on sight words and reading. We are also going to focus on print until he is ready for cursive."
"When teaching students to read, I always like to start with Dr. Seuss. The student and I read 'ABCs' together, and I had him shout out the letter and count how many times it showed up in the rhyme. He has improved so much since the last session, and it was exciting to see him sight-recognize A-E. The parents have been great about reading to him more and enforcing good reading behaviors. The student's mom bought a book called "All About Me," which has him fill out information about himself and his surroundings. We went around and counted all 169 windows in the house, as well as measured his height and other fun things. He really got engaged, and did a much better job counting (though he still forgets 13, 30, and 60.) We will continue to teach the alphabet individually with F next week, as well as read more."
"The student worked on her new vocabulary words. She also prepared a homework assignment covering hundreds and subtraction in math and writing times."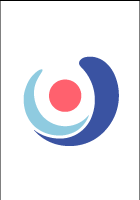 "Reviewed troublesome sight words: "here, her, there three, were, where". Will recheck tomorrow. Introduced new story: "Marcus Loses Patches". Fluency check: 64 wpm with no errors. Is attacking longer words on his own. Introduced vocal for story. Read, using echo reading, through page 7. Practiced reading some long a words using /ai/."
"We read some more of the "Enormous Crocodile", and then we played a couple of word production games- how many words can you make from this word, etc. Next time, if the student doesn't have homework we are going to start working on writing a play of some sort."
"Worked through several books, did some question and answer about plot and themes - when the student engages in the plot she seems to read a lot more fluently and animatedly. Did some sample writing about school teachers."
"The student and I continued to work on his comprehension of the novel 1984. We practiced breaking down the text one paragraph at a time to better understand the overall complicated nature of the content. I had him practice jotting down a few notes about what he read as a way of forcing him to process and rearticulate in writing that which he read, with the hope being that such an exercise will help him remember and recall what he read later. We also practiced asking the question "what is the point?" I tried to have the student, when asked about a portion of text, to not just quickly latch on to a few factual points, but understand the larger importance, the "why" of that passage."
"Concepts: Math identifying place value hundreds, tens, ones. Counting 1-120. Identifying the next number. Reading: identify main idea and supporting details, vocabulary, spell correctly high frequency words, identifying sight words."
"The student worked on writing and improving her handwriting skills. She created a list of things that were the same shape as the number zero. She has been working hard on making sure her letters are written correctly and is doing a good job of improving her handwriting and spelling.

The student worked on a math problem relating to sequences and patterns. She worked on using the given information to solve the problem. She also studied for a social studies test about Native Americans and Spanish conquistadors. She did a great job of studying for the test by reviewing the content and completing the review questions at the end of each section."
"We spent an hour doing reading and writing worksheets, and a half hour practicing math long division. Next week I hope to make some times tables flash cards with her and make it fun."
"We first covered some math involving interpretation and of graphs and probabilities. She had no problems with graphs. We reviewed probability and she also did very well with it. We next worked on a reading comprehension story. We read the story, covered main ideas, order of events, and adding suffixes to the end of words. We also covered what the new meaning of the word once you added a suffix to the end."
"The student worked on a reading packet during the session. He read a short story and then answered questions on the story. He sequenced the events/steps on how to make a peanut butter sandwich (subject of the short story); answered comprehension questions on the story; and worked on phonics and vocabulary. His fluency and comprehension have improved so much."
Nearby Cities:
Westminster Reading Tutoring
,
Portland Reading Tutoring
,
Worcester Reading Tutoring
,
Hartford Reading Tutoring
,
Nashua Reading Tutoring
,
Middletown Reading Tutoring
,
Woonsocket Reading Tutoring
,
Leominster Reading Tutoring
,
Fitchburg Reading Tutoring
,
Marlborough Reading Tutoring
,
Norwich Reading Tutoring
,
New London Reading Tutoring
,
Groton Reading Tutoring
,
New Hampshire Reading Tutoring
,
Oregon Reading Tutoring
Nearby Tutors:
Westminster Reading Tutors
,
Portland Reading Tutors
,
Worcester Reading Tutors
,
Hartford Reading Tutors
,
Nashua Reading Tutors
,
Middletown Reading Tutors
,
Woonsocket Reading Tutors
,
Leominster Reading Tutors
,
Fitchburg Reading Tutors
,
Marlborough Reading Tutors
,
Norwich Reading Tutors
,
New London Reading Tutors
,
Groton Reading Tutors
,
New Hampshire Reading Tutors
,
Oregon Reading Tutors
Call us today to connect with a top
Reading tutor in Boston, MA
(617) 947-9800