Call Now to Set Up Tutoring:
(617) 947-9800
Private In-Home and Online Phonics Tutoring in Boston, MA
Receive personally tailored Phonics lessons from exceptional tutors in a one-on-one setting. We help you connect with in-home and online tutoring that offers flexible scheduling and your choice of locations.
How can a Phonics tutor help you?
Learning to read requires understanding phonics on a functional level. Your child must learn to decode the sounds that are represented by individual letters. This is essential for reading and spelling, as well as for moving on to subsequent stages of the learning process. Despite them being young, your child may undergo an intensive learning process that may help them sound out words and eventually read without having to stop and think much about each word. Is your child having trouble in this area, or do you want to make sure they stay on track? Varsity Tutors may help you find an experienced phonics tutor in Boston, MA, who may try to help your student attain success, by creating a study plan focused on them.

An expert phonics tutor in Boston may help make the most of your child's study time. They'll focus on the exact materials needed to get your student up to speed. At first, the instructor may assess their proficiency and identify the areas they need the most work on. If your child has understood some aspects of phonics, they don't have to continuously rehash these concepts. The independent tutor may focus on phonological awareness or use techniques such as the odd word out or word to word matching to give your child a multi-faceted view of the underlying ideas.

Soon, your child should be able to distinguish syllables and vowels. They must gain phonemic awareness as well, manipulating sounds within the words they learn. This also involves recognizing the beginning, middle, and ending of words, which leads to more advanced skills such as differentiating vowels and making rhymes. Ultimately, the tutor's instruction may not just enable your child to be a proficient reader, but it may also prepare them to do their best on tests such as the Massachusetts Comprehensive Assessment System exam.

Your child's tutor may target each lesson plan to their exact needs, no matter what their proficiency level. As expert teachers, they'll use proven methods and strategies for guiding kids on the path to reading fluency. Phonics may involve a slower learning process for some, but it may just take a different approach to teaching. To help your child try to get ahead, we may connect you with an expert phonics tutor in Boston today.

Reading instruction is not something you want to take lightly. Oftentimes these classes move quickly, not allowing your student to grasp the concept before being presented with the next. The tutors whom Varsity Tutors may help you find in Boston, MA, are experienced professionals, skilled in working to help students try to understand the intricacies of phonics. Set up lessons for your child after school, on weekends, or whatever time works best, anywhere you like - a library or at home. If they're more comfortable working online, the tutor may meet your child face-to-face via a live learning platform on the web.
Recent Tutoring Session Reviews
"Reviewed material from the student's review sheet, including Arrhenius vs Bronsted-Lowry theories, conjugate acid-base pairs, pH and pOH, Ka and Keq, and strong vs weak acids or bases.  Suggested she memorize five common acid formulas."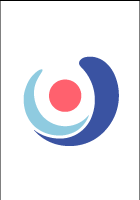 "Worked with the student on the math section. We worked on demystifying the way the assessment test writes questions, and did a lot of practice problems. I assigned him some placement test and vocab practice for next time--a light workload since his family is traveling for the holidays."
"The student and I met from 5-6:30. We first discussed his performance on his math test the previous week. We worked on new material and reviewed percentages, markups and discounts. We finished the session by also discussing his progress on his persuasive paper and the tips about writing it."
"She had doubts on finding the domain and range of linear functions, so we re-did some of her homework and in-class problems to teach the step by step on how to solve the problems. She seemed to grasp the idea on how to do it, and started doing some extra problems from the text book to practice."
"The student and I worked on developing an essay through a prompt he had from a workbook. He has very good ideas, it's just a matter of expressing them: choosing the right vocabulary, forming sentences, proper grammar, spelling, etc."
"The student and I worked together on factoring different constants and variables from expressions, reviewing concepts of exponents along the way. The student is very slow at first, but is gradually able to get rolling as he does a number of practice problems in a row. This will get better as he continues to practice fundamentals."
"The student made a noticeable improvement since our last session! She has quick recall of short vowel sounds and was able to blend consonants with short vowels quickly! We moved on to blends with /m/ and /n/. We will work on 5 new sight words this week. We played several games to reinforce the concepts learned, which she did well on."
"We reviewed sight words. She is still having trouble with giving, again, any, after, once, could, just, walk. Practice short i sound and chunking / sounding out unknown words. She is making some progress in her confidence and in areas she struggles with."
"We worked on long vowel sounds, hard/soft g, and words ending in "y." We also added suffixes (-ed and -ing) to root words and then read nonsense words with those suffixes. She had to figure out if it was a long or short vowel based on if the consonant after the first vowel was doubled or not. She's doing very well and knows for the most part how each letter sounds like, she mostly needs more practice with blending."
"Covered Scientific Revolution. Made significant progress towards understanding Galileo, Newton, etc., and their roles in scientific development of the era. Made plans to make Galileo project successful and to meet again once Enlightenment classes begin."
"The student and I began the session by working on his Math homework. When it was completed we reviewed his Reading comprehension assignment that he received a 70% on and completed the last section that was not finished yet."
"What did you cover specifically? Tonight we worked on dividing whole numbers and fractions. Did you see any scores/grades to note progress? No. Did you leave them with any extra practice? Yes, he had two more problems left to finish on his own. Any concerns from this session? No, the student stayed focused."
Nearby Cities:
Westminster Phonics Tutoring
,
Portland Phonics Tutoring
,
Worcester Phonics Tutoring
,
Hartford Phonics Tutoring
,
Nashua Phonics Tutoring
,
Middletown Phonics Tutoring
,
Woonsocket Phonics Tutoring
,
Leominster Phonics Tutoring
,
Fitchburg Phonics Tutoring
,
Marlborough Phonics Tutoring
,
Norwich Phonics Tutoring
,
New London Phonics Tutoring
,
Groton Phonics Tutoring
,
New Hampshire Phonics Tutoring
,
Oregon Phonics Tutoring
Nearby Tutors:
Westminster Phonics Tutors
,
Portland Phonics Tutors
,
Worcester Phonics Tutors
,
Hartford Phonics Tutors
,
Nashua Phonics Tutors
,
Middletown Phonics Tutors
,
Woonsocket Phonics Tutors
,
Leominster Phonics Tutors
,
Fitchburg Phonics Tutors
,
Marlborough Phonics Tutors
,
Norwich Phonics Tutors
,
New London Phonics Tutors
,
Groton Phonics Tutors
,
New Hampshire Phonics Tutors
,
Oregon Phonics Tutors
Call us today to connect with a top
Phonics tutor in Boston, MA
(617) 947-9800