Call Now to Set Up Tutoring:
(617) 947-9800
Private In-Home and Online MCAT Tutoring in Boston, MA
Receive personally tailored MCAT lessons from exceptional tutors in a one-on-one setting. We help you connect with in-home and online tutoring that offers flexible scheduling and your choice of locations.
How can a MCAT tutor help you?
Pre-med students are no strangers to academic stress or long hours of studying. However, if you are preparing for the MCAT, you may find that studying for this exam on your own is simply too large of a feat. Varsity Tutors can help you locate a great Boston, Massachusetts, MCAT tutor. Your tutor can work with you online or in person, around your schedule.

You may have books and practice exams purchased, but a private tutor can help you sort out all that information in organized, helpful study sessions. A professional Boston MCAT tutor can design flashcards from the information provided in the practice books, or they may give a lecture from them. Your tutor can work with you in a way so that you can understand the material being presented. They may also use their own materials or use those provided by Varsity Tutors' Learning Tools. Whether you feel you are an aural, visual, or kinesthetic learner, your tutor can adapt to your individual needs. Because the session is one-on-one, your tutor can adjust their teaching style throughout the session to match the style you need. Your tutor understands that styles vary between subjects and concepts just as much as they do between students. For example, you may understand subjects in the biological section better through lectures and note-taking, but prefer chemistry concepts be taught through visual aids.

Each student comprehends material at different rates as well. Your private MCAT tutor in Boston understands this. They can slow things down for areas that need more clarification and likewise speed things up for the areas where you feel confident in your understanding. Do you have a lot of questions about psychological foundations of behavior? Unlike in a large classroom or study group, you can feel comfortable asking your tutor all the questions you need to. Perhaps the concepts are not tripping you up, but rather test anxiety has you nervous about performing well on exam day. Your tutor can supply you with plenty of practice exams to prepare. Many students struggle due to the timed aspect of the exam - three sections of 59 questions to be completed in 95 minutes each, and one section of 53 questions to be completed in 90 minutes. You and your tutor can set up timed practice exams designed to mimic the testing day experience so you can get comfortable with the process. The biological and biochemical foundations of living systems; chemical and physical foundations of biological systems; and psychological, social, and biological foundations of behavior sections are each 95 minutes long. You and your tutor can go over these sections to get the timing right, as well as the 90-minute critical analysis and reasoning skills section. Your personal tutor's focus is on you being as prepared as possible for your big test day.

Rather than being buried in information and unsure of where to start studying, contact Varsity Tutors. We can help you find an experienced MCAT tutor in Boston, Massachusetts.
Recent Tutoring Session Reviews
"We met today instead of our regular session on Wednesday because the student has an exam tomorrow. She is a good student but I think she needs some tips on how to properly study. The good news is that last time we worked together, her score shot up 35 points. We went through practice problems and old homework examples. She felt pretty prepared at the end of our session."
"The student had good news for this week. His last practice test jumped up a lot (up to 26 points) to about where he wants it to be. He says what worked was that he was really concentrating and taking the time to read the problem and just overall being more careful. I am definitely hoping to continue to see this increase. For the majority of the session, we covered reproduction and development topics. We ended with a practice passage and going over the passage. Next time I see him, we will review the practice test he took. With the remaining time, we will be focusing on more practice questions."
"The student and I went over the results of his test and began to go through another set of Berkley passages. We have switched over to discussing the passage and each question in depth to try to improve comprehension."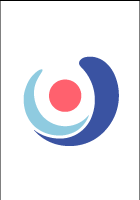 "The student and I spent this session reviewing test number ten, and left test number 11 for review on Tuesday. We continued to review strategy, and she'll be doing some extra verbal practice before our next meeting. The student continues to do well, and we'll plan to finish this week strong!"
"The student and I met for his last session before his exam day. He had good news on two fronts. He was able to score a 9 in 71 minutes over the weekend. He was also admitted into the university program he wanted. He seemed in a good mood based on these two achievements. I certainly hope this positive momentum will help him achieve his goal on Thursday. We discussed how he was able to get his time down and what strategy he should use during the exam. I told him to really hold himself to 8 minutes per passage on his next practice exam and to report back to me whether he was able to do so. This way we could re-assess his strategy if we needed to. He wrote to me in an e-mail that he was able to complete an exam in 60 minutes and scored a 9 with only having to guess on the final three questions due to time. I think he is as ready as he will ever be."
"During this session, we first discussed the MCAT practice exam that the student had just taken. I was very glad to see that he had demonstrated significant improvement (one point higher than his last exam and roughly 10 points higher than his first practice test). We continued to talk about test taking techniques and resolved any questions he had regarding the exam. We then reviewed an organic chemistry passage and discussed test taking strategies relevant to this topic. I am very happy with his work thus far and I hope to see similar improvement in the future."
"During today's session, the student and I went over various tactics that would improve his deduction skills while taking the verbal section. We focused on improving his confidence on picking certain answers and making sure he could eliminate at least two answer choices ."
"Discussed his experience with his review course, identified areas of weakness, formulated a weekly plan for taking practice examinations, and reviewed several topics in MCAT physics (kinematics, mechanics, and basic trigonometry)."
"The student completed exercises in her math workbook. The exercises covered irregular conversions and regular conversions for length, distance, weight, and volumes. She also worked on reading comprehension and vocabulary. She read three pieces, "Marie Curie", "Rosa Parks", and "The Atmosphere: The Ocean of Air Above Us". She answered questions relating to meaning and intent of the assigned pieces, as well as learning new vocabulary."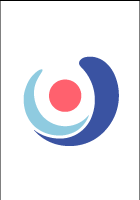 "We covered basic concepts a number of practice problems related to fluid dynamics, electromagnetism, and circuits with their various components. We also went over a number of problems that she had completed on her own since our last session."
"Covered general test study schedule and how to best utilize time and resources. We discussed all three sections and how to prepare for them and how to approach passages and problems. Also, we went over test taking strategies. Session went well overall. She seems very motivated, and I am excited to continue working together."
"Today the student and I covered some of the topics in the Physical sciences section of the exam that she has been struggling with. After going over the material, we then applied it by going over a passage together systematically so that she could understand each question. We will continue next with a few more of her difficult topics, including circuits, rotational motion, and more kinematics practice problems. Today we covered great aspects of fundamentals for the student. I think with continued one on one discussion, she can certainly improve her exam to the score she wants. In our interims, I recommended that the student continue with practice tests and conduct long, thorough reviews of each question."
Nearby Cities:
Westminster MCAT Tutoring
,
Portland MCAT Tutoring
,
Worcester MCAT Tutoring
,
Hartford MCAT Tutoring
,
Nashua MCAT Tutoring
,
Middletown MCAT Tutoring
,
Woonsocket MCAT Tutoring
,
Leominster MCAT Tutoring
,
Fitchburg MCAT Tutoring
,
Marlborough MCAT Tutoring
,
Norwich MCAT Tutoring
,
New London MCAT Tutoring
,
Groton MCAT Tutoring
,
New Hampshire MCAT Tutoring
,
Oregon MCAT Tutoring
Nearby Tutors:
Westminster MCAT Tutors
,
Portland MCAT Tutors
,
Worcester MCAT Tutors
,
Hartford MCAT Tutors
,
Nashua MCAT Tutors
,
Middletown MCAT Tutors
,
Woonsocket MCAT Tutors
,
Leominster MCAT Tutors
,
Fitchburg MCAT Tutors
,
Marlborough MCAT Tutors
,
Norwich MCAT Tutors
,
New London MCAT Tutors
,
Groton MCAT Tutors
,
New Hampshire MCAT Tutors
,
Oregon MCAT Tutors
Call us today to connect with a top
MCAT tutor in Boston, MA
(617) 947-9800