We are open Saturday and Sunday!
Call Now to Set Up Tutoring:
(617) 947-9800
Private In-Home and Online LSAT Tutoring in Boston, MA
Receive personally tailored LSAT lessons from exceptional tutors in a one-on-one setting. We help you connect with in-home and online tutoring that offers flexible scheduling and your choice of locations.
How can a LSAT tutor help you?
Are you beginning the exciting time of looking at law schools you would like to attend? If so, you are also probably beginning to think about how to prepare for the LSAT. Varsity Tutors can help you find an LSAT tutor in Boston, Massachusetts, who can help you study for the big exam. Unfortunately, the test dates for the LSAT fall either at the tail end of a school semester (in June) or at the beginning of a new semester and school year (September/October). This means that no matter which date you choose for your test, you will likely be busy with other academic demands. No need to worry; your tutor can be flexible around your busy schedule. You can meet with your personal tutor at a time and place that works best for you, either online or in person.

Your tutor can help you sort through all the LSAT preparation resources at your disposal and teach you how to utilize all this information to your advantage while studying. Your experienced Boston LSAT tutor can also help you prepare for the exam by explaining the test structure to you and letting you know what to expect on exam day. Knowing that there are two 35-minute timed sections (logical reading and analytical reasoning), and how to best study for them, may help you better prepare for the exam.

Perhaps you have purchased LSAT practice books and practice exams to prepare, but you found that doing so on your own was just too much. Your tutor can help you organize your practice exams, time you, and score your exam with you. This way, you and your tutor can go over any mistakes you make, and they can explain to you why an answer was marked as incorrect. You can also choose to cover only certain sections of the exam, while skipping over others you have already mastered – which is likely not something you would be able to do in a study group. Boston, Massachusetts, LSAT tutoring offers personalized tutoring sessions, where the sole focus is on your academic needs and goals. This individualized attention also allows for your tutor to adapt their teaching style to your unique learning style. Every student learns in a different way, and your tutor understands and accommodates that. Likewise, every student learns at his or her own pace. Because your tutor will be working with you one-on-one, you can feel free to take the time going through each area you struggle with at your personal pace.

Don't let the stress of preparing for the LSAT alone discourage you. An LSAT tutor in Boston is just a call away; contact Varsity Tutors for help finding your own tutor!
Recent Tutoring Session Reviews
"We went over his assignments for the week from his home schooling program, specifically a persuasive essay. We picked a topic, wrote an outline and did a bibliography in an effort to get him prepared to write it in the next couple of days."
"The student was reviewing for her test tomorrow, which was covering graphs of inequalities, solving systems of equations using substitution, elimination, and graphing. She was mostly having trouble with word problems, so we worked on a couple of those, and also graphing inequalities. She was doing very well with solving systems of equations. Most of her errors were small addition/subtraction or negative sign errors. We also practiced checking her solution so she could check her answers on her exam tomorrow."
"Today's session focused on reviewing the multiple choice questions on the ISAT exam. We troubleshot the problems that he had difficulty with and made a list of strategies to work on. There are ten more multiple choice questions to review as well as one extended response question. This will be the focus of the next session."
"The student and I went over her biology final review sheet, and I quizzed her on topics in ecology, cell structure and function, photosynthesis and cell respiration, and genetics. For algebra, we reviewed slope, transformations, probability, and permutations, and we did several practice problems on functions."
"We covered several lessons' worth of homework as the student prepared for the semester end. The material dealt with several concepts of geometry from polygons, and their characteristics to a review of angles and several properties/rules therein."
"The student and I reviewed his homework practice tests: English - 24 and Reading - 27. This was with extended time. English took him 60 minutes and the reading took him 53 minutes. We then practiced math and science together. I assigned him a Science test and a Writing test as homework for our next session."
"The student and I went over all the sections of her first SAT practice test. We talked about special triangles and problems involving consecutive numbers and averages. We also talked about strategies for sentence completion problems. The student and I also began to correct the Math section of her PSAT test. We stopped at the Grid in questions, but will pick up there next week."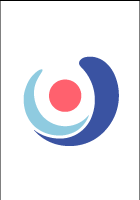 "The student indicated that he wanted to focus primarily on logic games, so we spent the entire lesson reviewing logic game concepts and reviewing actual games. We reviewed advanced linear and binary grouping games. I taught him my favorite diagramming technique for in-and-out games, and we drilled a game of this type."
"The student and I went over the logical reasoning section he took identifying question types and going over how to eliminate wrong answer choices. We also practiced two logic games and went over time management in that section."
"The student and I worked through a review of his second practice test. He has shown significant improvement on the logic games section of the test. However, while all of the questions he answered were correct, he did not complete the section. This means he needs to focus on time management skill on the test, such as time awareness and banking practice. We then went through coverage of the techniques for approaching linear games, as well as general symbolization practices and best approaches for certain question types. I believe he will continue to show improvement as he takes further practice tests and as we complete more sessions. I look forward to working with him again."
"During this session, the student and I continued to work on LSAT test preparation. She has begun to read her test prep books, leading her to identify specific question types she wishes to focus on. During this session, we focused on assumption arguments and reading comprehension. Timed practice was stressed. She will take another full exam before our session Thursday."
"Reviewed reading comp passages that the students practiced. Looked at several logical reasoning questions and discussed strategies. Looked at hard logic game to discuss strategies for handling that type of game."
Nearby Cities:
Westminster LSAT Tutoring
,
Portland LSAT Tutoring
,
Worcester LSAT Tutoring
,
Hartford LSAT Tutoring
,
Nashua LSAT Tutoring
,
Middletown LSAT Tutoring
,
Woonsocket LSAT Tutoring
,
Leominster LSAT Tutoring
,
Fitchburg LSAT Tutoring
,
Marlborough LSAT Tutoring
,
Norwich LSAT Tutoring
,
New London LSAT Tutoring
,
Groton LSAT Tutoring
,
New Hampshire LSAT Tutoring
,
Oregon LSAT Tutoring
Nearby Tutors:
Westminster LSAT Tutors
,
Portland LSAT Tutors
,
Worcester LSAT Tutors
,
Hartford LSAT Tutors
,
Nashua LSAT Tutors
,
Middletown LSAT Tutors
,
Woonsocket LSAT Tutors
,
Leominster LSAT Tutors
,
Fitchburg LSAT Tutors
,
Marlborough LSAT Tutors
,
Norwich LSAT Tutors
,
New London LSAT Tutors
,
Groton LSAT Tutors
,
New Hampshire LSAT Tutors
,
Oregon LSAT Tutors
Call us today to connect with a top
LSAT tutor in Boston, MA
(617) 947-9800