Call Now to Set Up Tutoring:
(617) 947-9800
Private In-Home and Online ISEE Tutoring in Boston, MA
Receive personally tailored ISEE lessons from exceptional tutors in a one-on-one setting. We help you connect with in-home and online tutoring that offers flexible scheduling and your choice of locations.
How can a tutor help your child master the ISEE?
The ISEE, or the Independent School Entrance Exam, is a 2.5-hour long exam that consists of five different sections of academics. This test is for students in 4th to 12th grade who aspire to go to a competitive school. If your child is preparing to take this exam and could use assistance with their preparation, Varsity Tutors can help match them with a personal tutor for the ISEE. There are Boston, Massachusetts, ISEE tutors who can help your child prepare for this exam. Personal tutoring can be extremely valuable to a student's education because of its one-on-one teaching environment, as well as its capability to teach a student according to the student's unique learning style.

The ISEE covers various subjects that can be challenging for students, such as quantitative reasoning. If your child wants to do well on this exam, but their math skills are below par, Boston ISEE tutors can assist them in the areas they feel anxious about. Does your child need to brush up on data analysis or geometry? Your child's tutor can spend the time needed to reiterate those concepts to help them prepare for test day. They can also help with reading comprehension and the other sections on the test. Because the test is 2.5 hours, they could become restless during the second half of the exam. Their tutor can go over test-taking tips designed to help them improve their stamina and gain confidence in finishing every portion of the exam.

Your child's tutor can structure the sessions to focus on the information they need to cover to help with their retention of the material. They can also give your student breaks from certain subjects if they become overwhelmed with the topic at hand, all while working at a pace that is consistent with how your child learns. The sessions can be adaptable to suit your student's particular learning habits. ISEE tutors in Boston, Massachusetts, can create a study environment that is conducive to learning to help your child prepare for the exam.

Another great thing about having a tutor is that they can be flexible with the student's schedule. If your student has sports or speech practice after school or in the evenings, that is not a problem. The tutor can work with you and your child to find the most convenient time to plan sessions. If ever your child cannot meet in person, there is also a face-to-face, online option that is available through Varsity Tutors' live learning platform. If your child needs help preparing for their ISEE exam, ISEE tutoring in Boston may help your child study more effectively and efficiently.
Recent Tutoring Session Reviews
"We practiced sections on critical reading and quantitative reading. The student has shown good progress in terms of speed when completing math problems. We're practicing how to read questions and determine quickly what information is needed to problem solve and what information is superfluous.

We're also getting his speed up when completing critical reading. Since speed, not comprehension is the main issue we're practicing recognizing key information and determining what information is not needed to answer questions. The student is also becoming more comfortable timing himself and taking educated guesses when he has exceeded his time limit."
"The student and I had our last session today. She has made a good deal of progress since we started. However, her mother is thinking about taking things in a different direction and sending the student to public school next year instead of private school, which will not require the exam."
"Today we went over the student's assessment exam to determine where she stood regarding the subjects. We then went over lessons 1 and 2 from her fourth-grade math textbook to ensure we covered the basics before we moved on to more-difficult concepts. I assigned homework for lessons 1 and 2 and an essay to assess her writing skills."
"The student practiced fill in the blank and synonym choice questions from his practice workbook. He continues to working on building his vocabulary. He also practiced multiplication of 2 digits e.g. 34 x 97."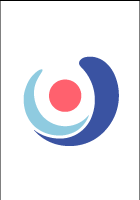 "I quizzed the student on her flashcards and gave her example sentences to help her with the words she didn't know. Then we went over the answers she got wrong in a practice verbal section, and part of a math section. Her verbal score has improved a lot already since her first practice test."
"The student and I completed the ISEE practice test, beginning with the reading comprehension section. The student had some difficulty identifying main ideas of the passages, but did well on the questions overall. We reviewed his answers on Math Achievement, on which he performed very well. Additionally, the student completed several practice questions on decimal/fraction conversion and order of operations (using "PEMDAS"). We plan to meet again next Saturday, August 10th at 1:30 p.m."
"The student and I reviewed some math problems and reading comprehension I had assigned for homework. I then started teaching the basics of division, which she says she hadn't done in school yet. We practiced dividing and then finished up with a little more reading comprehension. For homework, I created a worksheet so she could practice division this week."
"The student and I started the lesson with an overview of Verbal Reasoning. We worked on some sentence completions, and I introduced her to her basic strategy for this portion of the test. We then moved on to Reading Comprehension, and practiced what we'd learned in the last lesson on a new passage. We finished the lesson with some basic math drills, reviewing multi-digit addition, subtraction, multiplication, and division."
"All topics of the exam. Main focus on specific math concepts of percentages, converting percentage to decimal, finding a percentage of a given number, and finding what percentage of a given number another given number is. Also exercises in mean and median"
"Reviewed homework assigned, an essay and vocabulary. Reviewed the structure of the essay and pinpointed the areas of strength as well as areas needing adjustment. Assigned homework: math, essay, and vocabulary. Still needs to focus on writing persuasive essays."
"Very good first session with the student. We worked through the synonyms and sentence completion on the exam, as well as almost all of a math section. I think we will have to spend time going over the math concepts for the exam to ensure there are no holes in her math knowledge. On the synonyms and sentence completion, I think she did well - she only missed a few on each."
"The student nailed all of the vocabulary today from all of our months together. I'm looking forward to seeing how she does on our full-length practice test this weekend. I think she's in great shape with all the material, and her attitude has been spectacular throughout our work together."
Nearby Cities:
Westminster ISEE Tutoring
,
Portland ISEE Tutoring
,
Worcester ISEE Tutoring
,
Hartford ISEE Tutoring
,
Nashua ISEE Tutoring
,
Middletown ISEE Tutoring
,
Woonsocket ISEE Tutoring
,
Leominster ISEE Tutoring
,
Fitchburg ISEE Tutoring
,
Marlborough ISEE Tutoring
,
Norwich ISEE Tutoring
,
New London ISEE Tutoring
,
Groton ISEE Tutoring
,
New Hampshire ISEE Tutoring
,
Oregon ISEE Tutoring
Nearby Tutors:
Westminster ISEE Tutors
,
Portland ISEE Tutors
,
Worcester ISEE Tutors
,
Hartford ISEE Tutors
,
Nashua ISEE Tutors
,
Middletown ISEE Tutors
,
Woonsocket ISEE Tutors
,
Leominster ISEE Tutors
,
Fitchburg ISEE Tutors
,
Marlborough ISEE Tutors
,
Norwich ISEE Tutors
,
New London ISEE Tutors
,
Groton ISEE Tutors
,
New Hampshire ISEE Tutors
,
Oregon ISEE Tutors
Call us today to connect with a top
ISEE tutor in Boston, MA
(617) 947-9800