Call Now to Set Up Tutoring:
(617) 947-9800
Private In-Home and Online History Tutoring in Boston, MA
Receive personally tailored History lessons from exceptional tutors in a one-on-one setting. We help you connect with in-home and online tutoring that offers flexible scheduling and your choice of locations.
How can a History tutor help you?
History is a branch of study that breaks into several others, including diplomatic, political, scientific, world, and more. History calls for a number of historical thinking concepts that are necessary for your success. These concepts include the ability to establish the historical significance using primary sources, identifying change and continuity while analyzing cause and consequence, and taking a historical perspective to comprehend the ethical dimensions of an interpretation. In combination, this is historical literacy. If you are having trouble keeping up in class, want to explore more advanced or specialized histories, or simply need a bit of extra help, you may contact an educational director for help finding history tutors in Boston, Massachusetts.

A professional history tutor in Boston may help you take the steps necessary to succeed in your course. The educational directors may help you find a tutor who is prepared to assist you in your course. You may share many factors to help the directors hand-select a tutor who is perfect for you. They may factor in your learning style, personal goals, strengths and weaknesses, and more.

Varsity Tutors may help you find a history tutor in Boston to try to help you create a study plan that could potentially help you ace your course. The lesson plan is flexible and only focuses on the concepts you need to work on. With individualized attention, you are free to stop and ask questions whenever they arise. Your sessions progress at your natural learning pace, allowing you to take as much time as necessary on each concept. Since each session is entirely one-on-one, you don't need to worry about missing out on a topic or getting left behind. Instead, you may remain focused on the task at hand to learn each concept. Your tutor may work with you on any concept you'd prefer, including immigration, building your historical empathy skills, discussing methodology in history, and more. Furthermore, your instructor may spend time working with you on homework, projects, research papers, and more.

With personalized tutoring, you are free to arrange your sessions however you'd please. Your instructor has a flexible schedule, allowing him or her to meet you whenever it is most convenient for you. He or she may travel to your home, as well as meet you online for face-to-face tutoring sessions.

Let Varsity Tutors help you find a tutor in Boston, Massachusetts, who may assist you in understanding your history course.
Recent Tutoring Session Reviews
"Today we went over the material for the student's next quiz in his class. He is doing better in his class, and we are aligning our study material with his twice and thrice weekly quizzes. We went over the material involving the Progressive Era, and tomorrow we will continue with World War I and the Roaring Twenties. He takes extensive notes during our sessions."
"We worked on the student's final term paper. I advised him on a structure for his sections (intro, empiricist, Annales, Marxism, feminism, etc.) and paragraphs (intro sentence which states what the specific form of historical methodology is, followed by an explanation of how historians generally applied it, followed by a quote for evidence, followed by an explanation of how the quote is evidence of the paper's overall thesis, followed by (and this could be a separate paragraph) an explanation of how the methodology is found in one of the other history books assigned in his class, followed by a quote from that book, followed by an explanation of how that quote supports the paper's overall thesis, followed by a transition sentence which prepares us for the next section/historical methodological approach)."
"I worked first with the student as he finalized his note cards and presentation for his history report and poster. He had finished the writing portion and printed out the poster. I helped him edit a draft and find a way to cite a video; he started to make the corrections, and finish the last few pages of the paper (he said he had the outline, and sources gathered for the rest of the paper). We talked about his finals schedule; he stated chemistry might be a challenge, but that he had made good progress with the tutoring sessions."
"The student and I began with his Spanish assignment. They are currently working on telling time and saying "I like" and "I don't like" using the verb gustarse. We then moved onto history (early Rome). He has a makeup exam tomorrow on chapter 10 so we spent most of the session reviewing the main points and characters involved."
"5/16 at 5pm: The student and I reviewed concepts for her final AP United States History exam ( World War II, Cold War, etc.). We spent most of the session on historical events/players/acts/battles and a small portion in minor Spanish review."
"The student read her assigned History section over transportation and industrialization. She answered study questions relating to the assignment. She also worked on writing brief, concise, complete answers to study questions, which are submitted for a grade. She also worked on math measurement topics such as metric and standard American conversions, time, and temperature."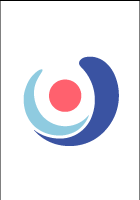 "It is my last meeting with the student and his family. Student was happy to report that he got a perfect score on his literature anthology project, and the teacher is using it as an example project for coming years. The student had one final remaining, history, for which his teacher had given the exact test to the students for. I reviewed the test and all questions thereon with the student, quizzing him."
"The student and I are working on some final efforts for her term paper. We flushed out some of her analysis, explaining how a step by step process is needed to prove a point in a compelling and justifiable way. We talked about formatting concerns such as citations, footnotes, page numbers, titles and paragraph breaks. We expanded already written sections of analysis. I tried to push her to think more analytically and more globally about some of her ideas. I tried to encourage her to think more creatively, to draw connections, and be mindful of proving change of time in her analysis."
"We reviewed four sections for his final this week, covering the Middle Ages, Byzantine Empire, Islamic Empire and Russia. The student had a review sheet we were able to work from and he took good notes and was agreeable and hard-working."
"During this session, the student and I prepared for his history final exam. The student was much more organized and focused this time and had half his outlines completed. All of his study outlines demonstrated initiative and attention to detail. For the majority of our time, I quizzed the student over the first four outlines he completed. He knew 85% of the information just after completing the outlines. The student still needs to finish four more outlines and sit down and study all the outlines he's compiled. I'm confident he will do well on his exam as long as he puts aside time to study."
"During this session we reviewed for the student's finals in biology and history. For biology, we covered topics related to evolution and the function of the circulatory system. We also covered important historical concepts and individuals dating from the end of WWII. As usual, the student was quick to pick up on whatever we reviewed. We certainly made good progress during the session but the only caution would be that she moves very quickly during our sessions and may need to slow down a bit and make sure she fully understands the concept being reviewed before charging ahead."
"Tutor and student discussed paper topic online: The paper deals with the democratic or undemocratic nature of the Constitution, and after considering various possible ways of focusing the paper with tutor, student elected to focus on representation in the House of Representatives. The paper must be historiographical, i.e. it must primarily compare and discuss different interpretations (historical, scholarly) rather than directly researching a topic. Teacher searched for pertinent secondary sources (journal articles) and emailed a list of these to student. Tutor received and reviewed outline prepared by student, and sent back comments."
Nearby Cities:
Westminster History Tutoring
,
Portland History Tutoring
,
Worcester History Tutoring
,
Hartford History Tutoring
,
Nashua History Tutoring
,
Middletown History Tutoring
,
Woonsocket History Tutoring
,
Leominster History Tutoring
,
Fitchburg History Tutoring
,
Marlborough History Tutoring
,
Norwich History Tutoring
,
New London History Tutoring
,
Groton History Tutoring
,
New Hampshire History Tutoring
,
Oregon History Tutoring
Nearby Tutors:
Westminster History Tutors
,
Portland History Tutors
,
Worcester History Tutors
,
Hartford History Tutors
,
Nashua History Tutors
,
Middletown History Tutors
,
Woonsocket History Tutors
,
Leominster History Tutors
,
Fitchburg History Tutors
,
Marlborough History Tutors
,
Norwich History Tutors
,
New London History Tutors
,
Groton History Tutors
,
New Hampshire History Tutors
,
Oregon History Tutors
Call us today to connect with a top
History tutor in Boston, MA
(617) 947-9800