Call Now to Set Up Tutoring:
(617) 947-9800
Private In-Home and Online GRE Tutoring in Boston, MA
Receive personally tailored GRE lessons from exceptional tutors in a one-on-one setting. We help you connect with in-home and online tutoring that offers flexible scheduling and your choice of locations.
How can a GRE tutor help you?
Many students struggle to prepare for the GRE, an exam which is considered by most graduate and business schools to determine admission of potential students. Since graduate and business schools are selective about who they let in, it is important to do your best on the GRE. If you are feeling overwhelmed with studying or are trying to stay ahead of the game while preparing for this important exam, a private tutor is an excellent option. Varsity Tutors can help you connect with GRE tutors in Boston, Massachusetts.

The GRE is administered on the computer various times throughout the year. It is offered in over 160 countries at over 1,000 locations. The GRE analyzes students' abilities in verbal reasoning, quantitative reasoning, and analytical writing. It is given in three hours and 45 minutes and consists of six sections. Learning where to focus your time and energy for each of these sections can be daunting. A skilled tutor can help you figure out how to prioritize. Boston GRE tutoring is designed to help you make the most of your study time.

Your skilled tutor has been through the GRE and knows exactly what is on it. The tutor can help you figure out what information you need to study and which information is not necessary. Boston, Massachusetts, GRE tutors can help you create a custom-tailored learning plan that plays off of your strengths and addresses your weaknesses. If you run into multiple questions about the content, you can get answers from a person, instead of a test prep book or the Internet. You can get frequent up-to-date progress reports from your tutor, so you can see where you need more work and what you have already mastered.

It is important to find a time and place for your studies that fit into your hectic work and school schedule. These professional tutors understand that life is busy, and sometimes it isn't always a traditional time or place that works the best for their clients. If you feel more comfortable working in person with your tutor, you can schedule a meeting in your home or another location of your choosing. However, if you prefer to work face-to-face, but meeting in person does not work for you, you can take advantage of the interactive online learning platform. These are both convenient options and make it much easier to find a time, place, and method that works the best for you. GRE tutoring in Boston is simple, affordable, and convenient. Call today to get help connecting with your tutor.
Recent Tutoring Session Reviews
"The student and I reviewed for her test on Wednesday, covering graduation vocabulary and subjunctive. We discussed uses for the subjunctive, especially focusing on "key words" that hint that we should use subjunctive.  The student still does not always have a good grasp of the meaning behind longer paragraphs, which makes answering comprehension questions difficult for her.  I encouraged her to continue to build this skill be reviewing more and looking words up."
"Focused on a Science worksheet to help prepare for the test. Worked briefly on Algebra problems. Worked on areas that needed improvement. Worked on heat and temperature change problems, as well as temperature conversion problems."
"Reviewed rules and guidelines for using subjunctive and future tenses. Advised client with homework worksheets, and used practice sections from my own textbook which are in paragraph form, similar to the format of the client's tests."
"Practiced completing the square in preparation for the student's next test, fostering independence and encouraging him to find his own mistakes so that when thrown a curve ball on an exam he has coping skills.   Although he aced the chemistry review, he did not do quite as well on the test. We are analyzing gaps in his problem solving since the issue did not come from lack of preparation."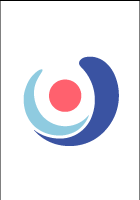 "The student and I had a good session today.  We mostly went through a review packet for her upcoming major exam.  I do think that she needs to stay on top of her vocabulary and verb conjugation, so I intend to give her more exercises just to build up her vocabulary and improve her verb conjugation."
"The student was able to procure a bunch of online or software-type resources for our studying this time, which is great. He was working with software when I arrived today, and had already completed a lot of stuff for it. His work ethic and attitude are great. So, we went through two full sections today and spent a lot of time discussing the ones he had missed earlier. He's making strides!"
"This was my final meeting with the student. We covered vocabulary as per usual, and then went into a full review of mathematics and the strategies for tackling individual questions. I answered some of the student's questions about the exam, and gave him a good luck gift for the exam. The student improved progressively throughout our sessions, and I believe our work, especially focused on vocabulary building and increasing his verbal score, will show significant results on test day."
"We reviewed the critical reading section of the practice test in the study guide. The student's test-taking habits and techniques are visibly improving. We implemented a new strategy to improve her vocabulary between now and the upcoming test, and we practiced creating mnemonics and imagery as a technique to drill vocabulary words. I told the student some interesting (to me) stories about the etymology and changing meanings of words, which seemed to spark her interest in memorizing them."
"Today we went over the basic structure of the exam and of each section. Looked at question types for each section. Did a diagnostic test in verbal and quantitative sections. Started devising a study plan for the future."
"The student and I had another good session. We began by reviewing the writing tasks that the student had completed. We discussed the strengths and weaknesses of her responses. Overall, they were adequate and I would consider them in about the "5" range. We then switched gears and began working on the quantitative section. We discussed the various types of questions that are in the math section and completed some sample questions. We picked 3 new topics for the student to write about for our next session."
"The majority of the session was spent going over math. We went through a quantitative reasoning practice set, as well as several algebraic concepts (operations with algebraic expressions, rules of exponents, solving linear equations, quadratic equations, solving inequalities, functions, and simultaneous equations). We also went over vocabulary and essay strategies."
"The student and I critiqued the essay he wrote. We went over tactics for part of the Math section of the SAT and discussed diagrams/geometry. He has Math problems, vocabulary, and an essay to do over the weekend."
Nearby Cities:
Westminster GRE Tutoring
,
Portland GRE Tutoring
,
Worcester GRE Tutoring
,
Hartford GRE Tutoring
,
Nashua GRE Tutoring
,
Middletown GRE Tutoring
,
Woonsocket GRE Tutoring
,
Leominster GRE Tutoring
,
Fitchburg GRE Tutoring
,
Marlborough GRE Tutoring
,
Norwich GRE Tutoring
,
New London GRE Tutoring
,
Groton GRE Tutoring
,
New Hampshire GRE Tutoring
,
Oregon GRE Tutoring
Nearby Tutors:
Westminster GRE Tutors
,
Portland GRE Tutors
,
Worcester GRE Tutors
,
Hartford GRE Tutors
,
Nashua GRE Tutors
,
Middletown GRE Tutors
,
Woonsocket GRE Tutors
,
Leominster GRE Tutors
,
Fitchburg GRE Tutors
,
Marlborough GRE Tutors
,
Norwich GRE Tutors
,
New London GRE Tutors
,
Groton GRE Tutors
,
New Hampshire GRE Tutors
,
Oregon GRE Tutors
Call us today to connect with a top
GRE tutor in Boston, MA
(617) 947-9800