We are open Saturday and Sunday!
Call Now to Set Up Tutoring:
(617) 947-9800
Private In-Home and Online Economics Tutoring in Boston, MA
Receive personally tailored Economics lessons from exceptional tutors in a one-on-one setting. We help you connect with in-home and online tutoring that offers flexible scheduling and your choice of locations.
How can Economics tutoring help you succeed?
To help you try to get ahead in your economics course, Varsity Tutors may find you an expert tutor in Boston, MA, today. Your private tutor may be available to meet you in any location of your choosing. So, whether you wish to meet them in Highland Park, the Boston Public Library, the Thinking Cup, or at your house, they may be there for you. They are also available to meet you either in person or face-to-face online.

For assistance connecting with economics tutors in Boston, contact one of our educational directors today. Economics is a useful subject. It may help you in a variety of different careers and enable you to understand certain aspects of additional academic subjects, such as sociology and history. Economics may also be useful in your personal life because it may help give you an advantage if you ever wish to enter into the stock market. Topics such as unemployment, inflation, government failure, and economic growth may even have an impact on who you decide to vote for in an election based on how the economy is really doing.

Despite its usefulness, economics is not an easy subject to understand. There is a lot of math involved, which may prove to be quite intimidating for students. But, with a skilled and experienced private economics tutor, you may have no trouble understanding how the economy works and reaping the benefits from that information.

We may find you a skilled economics tutor in Boston who may offer you individualized one-on-one attention. Learning any subject in a traditional classroom setting may be challenging. Due to the heavy emphasis on math, this is even more true for economics. Your specific learning style may not necessarily match with the way your teacher is teaching the course. If you are a visual learner and your teacher uses a more auditory teaching method, you may have a tough time figuring out what they are talking about. This isn't a problem when you utilize a private economics tutor because they may focus just on you. This means that they may help design a study plan that works specifically for the learning style that works best for you.

In addition to helping you grasp the major economic topics, your tutor may also help devise a study plan that may help you maximize each study session and prepare for your final exam. For assistance in understanding your economics course in Boston, MA, contact Varsity Tutors' educational directors today.
Recent Tutoring Session Reviews
"Topics: All topics covered in recent sessions
Progress: The student and I had a long session today reviewing all of his material (practice chapter tests, practice midterms). We will probably meet for a very long session tomorrow, and assuming he does well on this test, this will be the last session we have. He has been steadily getting better with the material but I think these sessions are necessary and an excellent idea. I have noticed that many of the concepts are entangled and complex, and need to be seen over and over in different contexts and forms, in order to become understandable at all. I think the student is smart to put himself through this drilling process and will have done all he can to prepare himself."
"We finished reviewing her semester notes and began working on her final exam review. I feel that she is more comfortable with this most recent material than the earlier subjects. We still have one more session before her test and should be able to clarify any outstanding questions that she may have."
"I attended the student's first, 2-hour lecture in order to acquire slides and a syllabus from the professor. We discussed the following material: rational agents, opportunity cost, "on the margin", factors of production, positive vs. normative science, independent and dependent variables (i.e., x and y axes), scatter diagram, time-series graph, trend, stock vs. flow variables, positive vs. negative relationships, convex/concave curvilinear functions, calculation of slope, ceteris paribus, and the illustration of why a right-shifted demand curve is a shift against the independent (e.g. Price) variable and thus also an upward shift."
"Started macroeconomics. Focused on calculating GDP, distinctions between nominal and real values, as well as calculation of CPI index and other measures of inflation. Assigned 3 chapters of reading for next session"
"The student and I covered a wide range of topics from consumer and producer surplus to budget sets and indifference curves. The session went very well and she grasped the concepts she had been challenged by well."
"The student got an 88 on her last exam, and she was really happy with that. Today we went over her notes on the new material, things like aggregate supply/demand, multipliers, and investments. She seemed to understand the material well, but I was able to help her apply the material more, so I think she'll remember it better."
"We finished going over the perfect market conditions and monopolies. The student did well understanding the different aspects of both markets, and seemed to fully comprehend what makes each market the way they are. She also learned the importance of equilibrium prices/quantities, and why they are useful tools in analysis of profitability and marginal costs/revenues. We also went over some math problems briefly. After the lessons, there were still some examples she needed to read on her own. I told her to go ahead and do so, and if she has questions, to bring them with her next Friday."
"The student and I kept reviewing old chapters, focusing on partial derivatives. This is an essential skill for all problems, and by the end of the session the student was able to walk me through a problem so I know she has it down."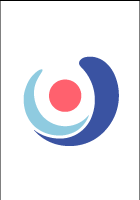 "We covered three chapters from the student's Macroeconomics book: The Market Strikes Back, International Trade, and Macroeconomics: The Big Picture. The student had already gone through the chapters beforehand so we solved the self-test quizzes together on the three chapters above. He had a good understanding of the microeconomics part of the questions, but was a little shakier on the international trade, and not as confident on the macroeconomics section, although we worked through the questions on the last section and got all of them right. For the next session, he said he will go through the questions himself first to get an idea of which topics he explicitly needs help with and I thought that was a great idea."
"We reviewed the student's first problem set on supply and demand. I asked him to reconsider his answer to why price moves toward equilibrium, rather than the definition of equilibrium. And asked him to show graphically change to quantity of demand (he had already shown shift in demand). Then we worked on some problems about elasticity. We reviewed derivatives and I think we'll need more work on basic algebra."
"Worked with the student to review the Solow-Swan growth model, and the endogenous AK growth model. Primary focus is on changing the various model inputs of s and n, and seeing how this affect the model's output."
"Today was a final review session before the student's midterm on Monday. We went over a previous quiz and discussed the professor's style and how he came to the answers that he did."
Nearby Cities:
Westminster Economics Tutoring
,
Portland Economics Tutoring
,
Worcester Economics Tutoring
,
Hartford Economics Tutoring
,
Nashua Economics Tutoring
,
Middletown Economics Tutoring
,
Woonsocket Economics Tutoring
,
Leominster Economics Tutoring
,
Fitchburg Economics Tutoring
,
Marlborough Economics Tutoring
,
Norwich Economics Tutoring
,
New London Economics Tutoring
,
Groton Economics Tutoring
,
New Hampshire Economics Tutoring
,
Oregon Economics Tutoring
Nearby Tutors:
Westminster Economics Tutors
,
Portland Economics Tutors
,
Worcester Economics Tutors
,
Hartford Economics Tutors
,
Nashua Economics Tutors
,
Middletown Economics Tutors
,
Woonsocket Economics Tutors
,
Leominster Economics Tutors
,
Fitchburg Economics Tutors
,
Marlborough Economics Tutors
,
Norwich Economics Tutors
,
New London Economics Tutors
,
Groton Economics Tutors
,
New Hampshire Economics Tutors
,
Oregon Economics Tutors
Call us today to connect with a top
Economics tutor in Boston, MA
(617) 947-9800